The spectacular Only Watch charity auction of unique watches, organized by Association Monégasque contre les Myopathies, will include 60+ lots and take place under the hammer of Christie's. Including a promotional tour that will start on September 6, 2023, in Los Angeles, and will end on November 5, 2023, in Geneva.
Only Watch was born in 2005 with one intent: "create beauty to do good" and more specifically to raise funds for research on Duchenne Muscular Dystrophy by auctioning one-off timepieces especially created for this occasion. Since then, thanks to the constantly increasing formidable mobilization of the watch industry and the support of an entire ecosystem, this initiative has become a very awaited biennial rendezvous in the horology calendar for both brands and very generous collectors.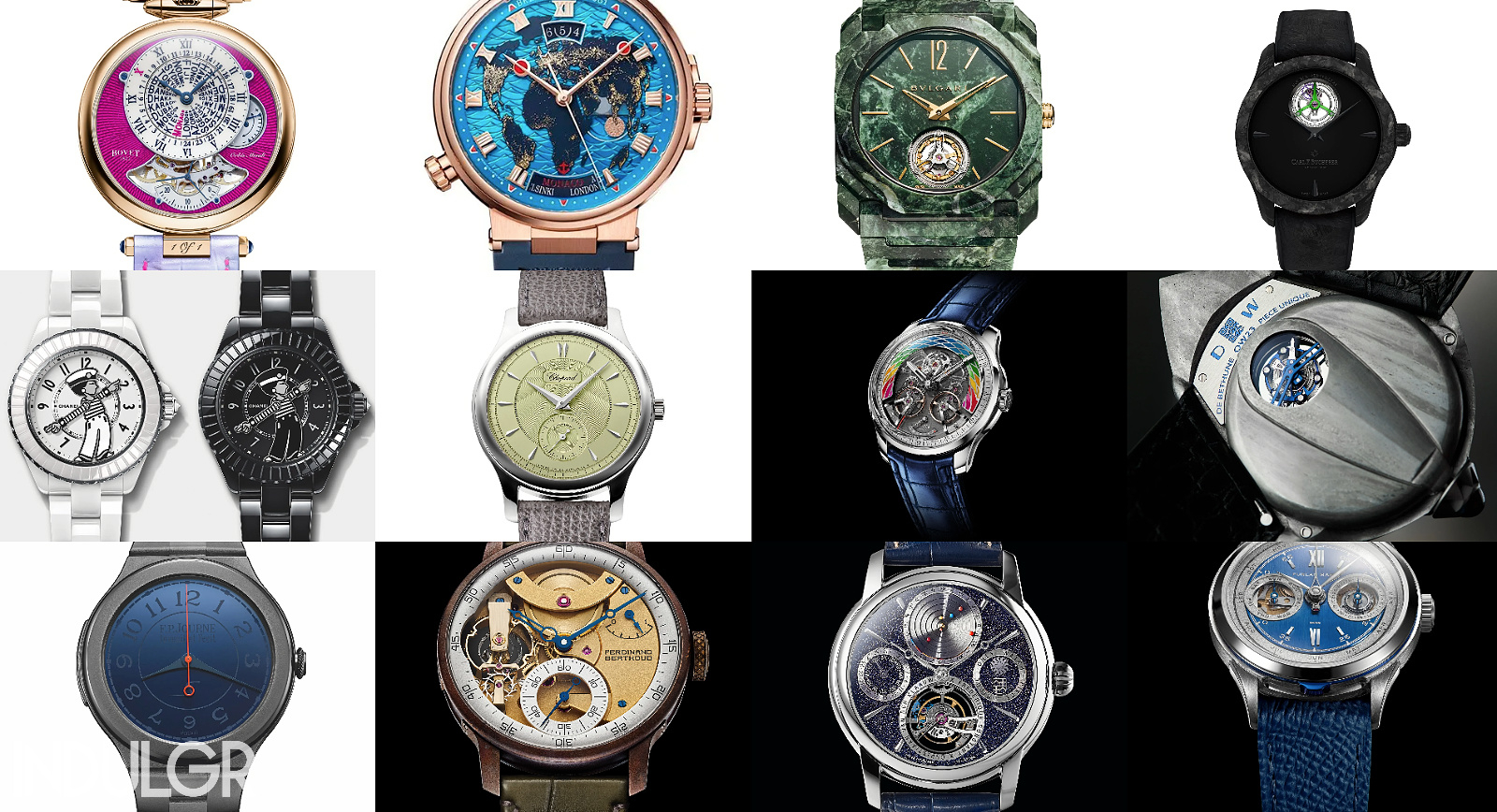 Save the date: 10th edition of ONLY WATCH to take place on November 5th 2023, in Geneva.
The past nine editions have raised near to CHF 100 million which have given the Monaco-based charity organization the means to finance tens of grants and studies, support doctoral students and postdocs, and dramatically accelerate research to now reach the clinical trials stage, while always preserving the virtuous, non-profit nature of its approach and cautiously keeping enough funds for the next phases to come.
For this anniversary 10th edition excitement is, again, sky-high with creations already being crafted by the most established and sought-after brands and watchmakers as well as the new generation of promising independents – as it is now an Only Watch tradition to include a selection of the future of the high-end watch world.
As it has been the case since its origins, the Only Watch 2023 auction will take place under His Serene Highness Prince Albert II of Monaco's high patronage, whose unwavering support has been essential to the success of this project that has put horology on the map of key contributors to research on neuromuscular diseases.
What to expect next?
List of participating brands, photos and specifications of the auctioned lots and world tour stops information is live now.
The world tour will run from beginning of September to beginning of November 2023
The auction will take place in Geneva, at PALEXPO, and online on November 5th 2023, at 2pm (Central European Time)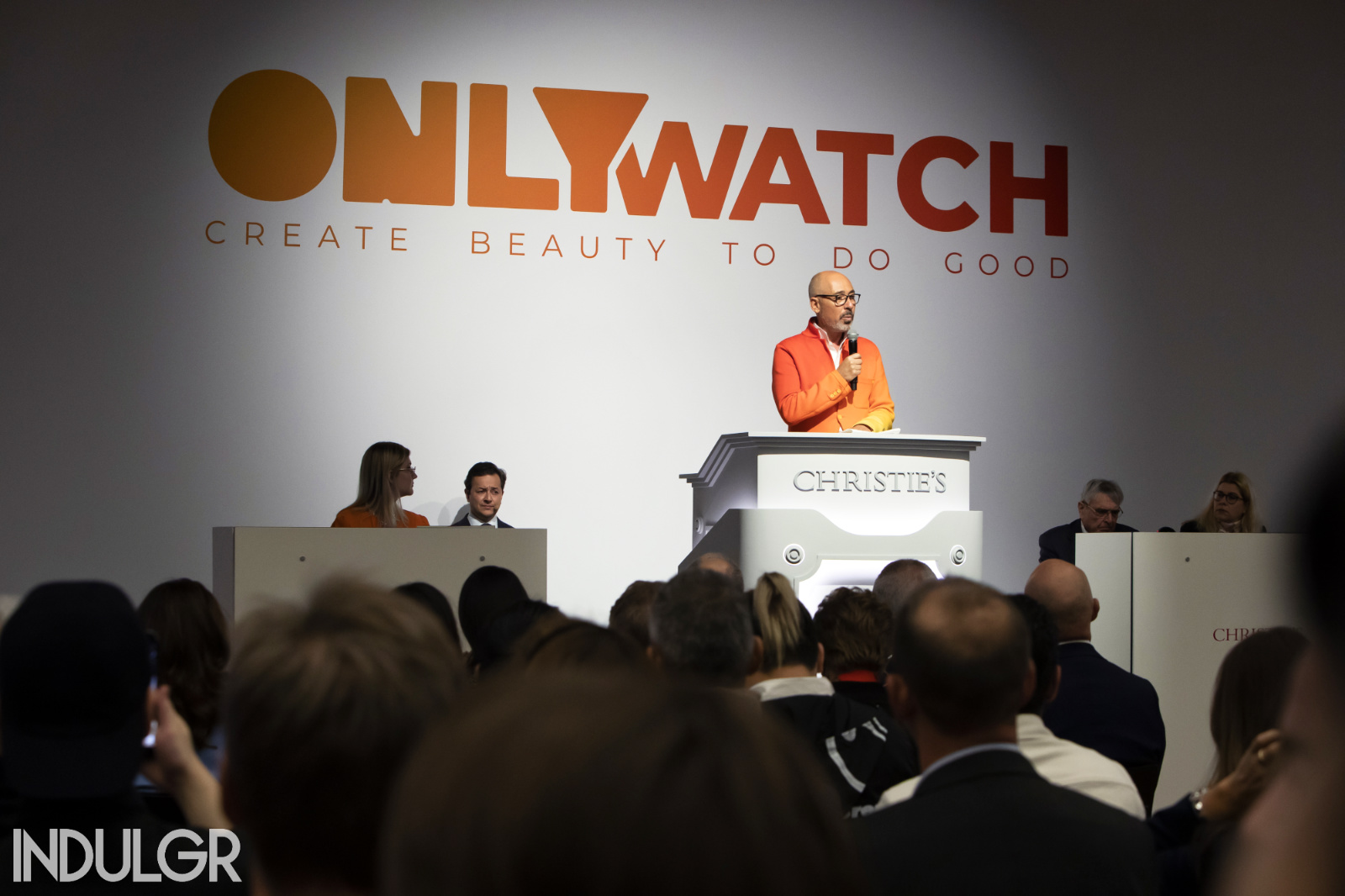 PRESS RELEASE
---
ONLY WATCH 2023: 62 LOTS AND WORLD TOUR REVEAL
MONACO – Only Watch is delighted to reveal all 62 lots of the upcoming 10th edition of its biennial charity auction of unique watches to take place on November 5, 2023, in Geneva under the hammer of Christie's.
As per previous editions and since 2005, the event will be held under the patronage of His Serene Highness Prince Albert II of Monaco. All auction proceeds will benefit research on Duchenne muscular dystrophy (DMD) and genetic diseases (see more below).
This anniversary edition celebrates Only Watch's bright and colorful story by including all colors of previous editions in its visual identity, and adding the color green, an emblem of hope, as a new component.
On the research side, doctoral and post-doctoral grants for young researchers have taken a central dimension in the charity's projects, and on the watches side, the 2023 selection features iconic loyal brands and several young brilliant watchmaking talents collaborating to bring an innovative fresh touch to the offering.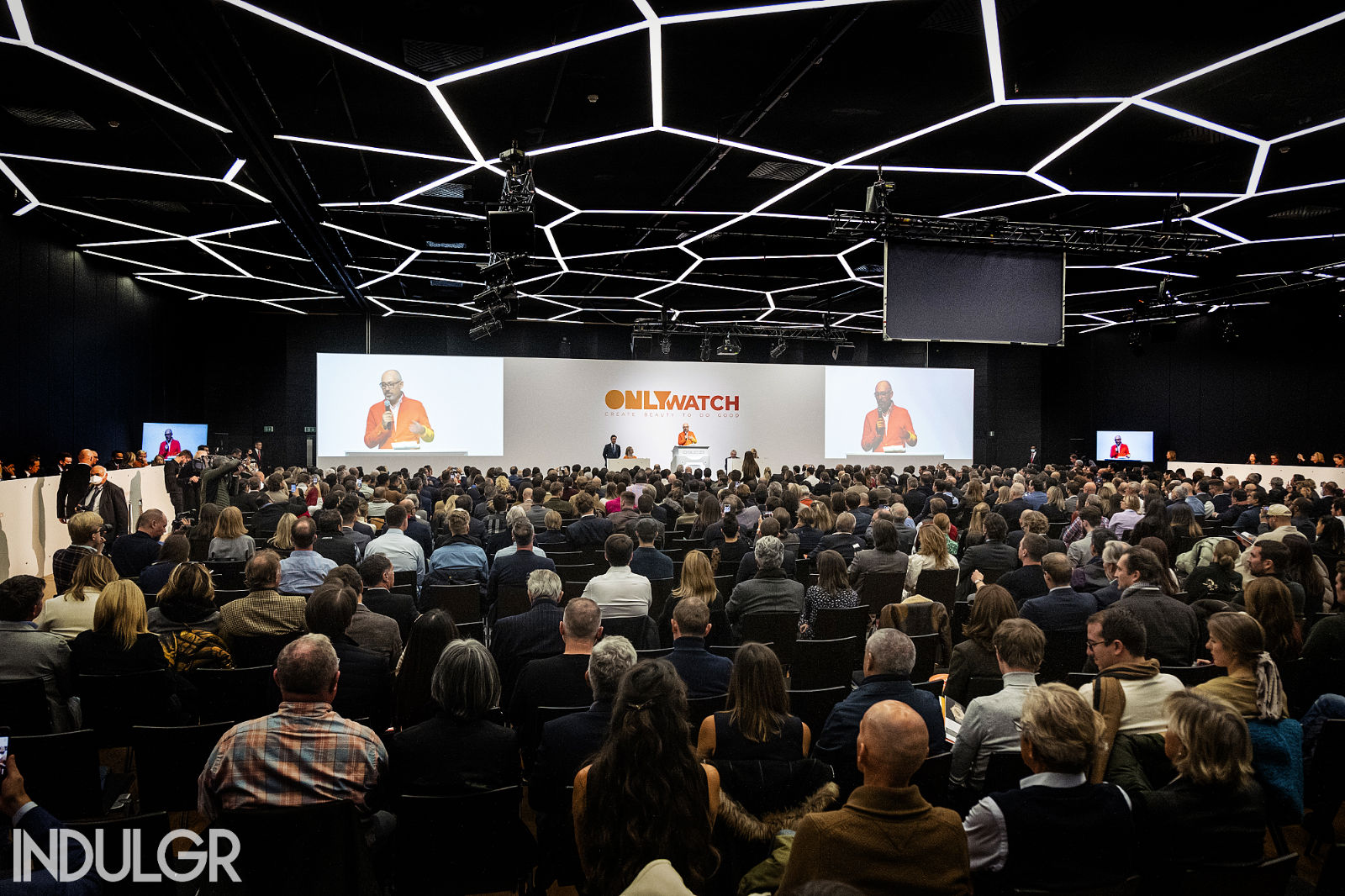 Auction to take place in Geneva (and digitally) on November 5, 2023
The one-of-a-kind timekeepers are the result of the generous, committed and creative work of 73 watchmakers/brands, featuring 16 collaborations (between watchmakers or with artists and legendary brands), and resulting in an auction of 62 lots.
After the world tour, all watches will be auctioned by Christie's on Sunday November 5, starting at 2pm (CET) at PALEXPO, the auction can also be followed online via christies.com and bids can be additionally placed over phone (please liaise with Christie's). No buyer's premium or commissions are applicable for the Only Watch charity sale, as in previous editions.
For visuals and descriptions of the ONLY WATCH 2023 collection please go to: onlywatch.com/2023collection
To attend the auction in person – bidders, media or observers – please express interest through this short form.
The genesis and purpose: raising funds for research on DMD and genetic diseases
Only Watch was launched in 2005 by Luc Pettavino in collaboration with the watch industry to advance research in the field of therapeutic solutions for Duchenne Muscular Dystrophy (a genetic disease that affects 1 boy in 3,500), following Paul's (Luc's son) diagnosis.
The Monaco-based charity benefiting from the Only Watch auctions, the Association Monégasque contre les Myopathies, has been active internationally since 2001 in accelerating research. Its actions, all regrouped under the name the "Only Project" are focused on:
Organizing key conversations (roundtables, collaborative and research programs) for researchers from around the world to share knowledge and accelerate breakthroughs;
Financially supporting dozens of research projects with the goal of reaching and refining therapeutic outcome for DMD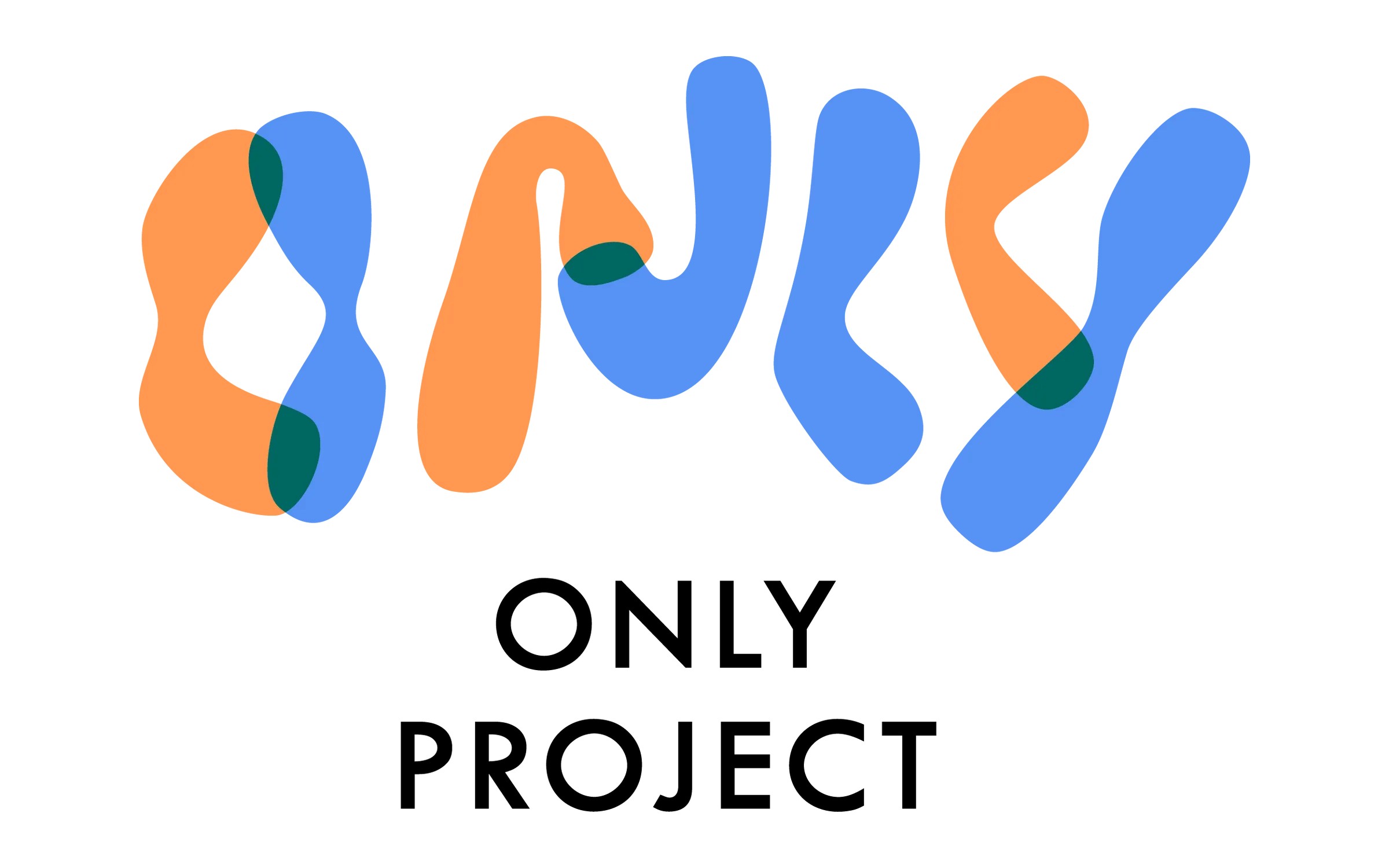 The story of us: the Only Project
Thanks to the generosity of watchmakers, collectors and partners, in recent years, the funds raised by Only Watch have allowed for a significant breakthrough in the quest for a cure. On top of grants and fellowships given out by the charity to researchers within public institutions (hospitals and universities), one of the main projects supported is a biotech operated by a consortium of parents and researchers that is currently launching a phase 1 clinical trial for a drug it has developed.
The technology aims to treat patients affected by Duchenne Muscular Dystrophy and could be transposed and adapted for other genetic diseases. The first step in a whole new chapter of a 20+ year collaborative success story.
→ Get to know the charity organization's history and purpose by watching the movie "The Story of Us" and by visiting http://onlyproject.org
World tour locations and dates
In the weeks preceding the auction, the watches will be presented to the public, media, and horological enthusiasts, during a promotional tour that will start on September 6, 2023, in Los Angeles, and will end on November 5, 2023, in Geneva.
→ More information of world tour stops on onlywatch.com/attend.
The list of brands participating in ONLY WATCH 2023, as well as the names of those who've collaborated to create some of these unique pieces:
ANDERSEN GENÈVE – ANGELUS x CHÂTEAU ANGELUS – ARMIN STROM — ARTYA – ATELIER DE CHRONOMÉTRIE – AUDEMARS PIGUET – BALTIC – BARBIER-MUELLER – BELL & ROSS – BIVER – BLANCPAIN – BOUCHERON – BOVET 1822 – BREGUET – BULGARI – CARL F. BUCHERER – CHANEL – CHOPARD – CZAPEK GENÈVE – DE BETHUNE – F.P.JOURNE – FERDINAND BERTHOUD – FREDERIQUE CONSTANT x CHRISTIAAN VAN DER KLAAUW – FURLAN MARRI – GÉRALD GENTA – GIRARD-PERREGAUX – GRÖNEFELD – H. MOSER x MB&F – HERMÈS – HUBLOT – JACOB & CO x CONCEPTO WATCH FACTORY – JAQUET DROZ – KONSTANTIN CHAYKIN – KRAYON – L. LEROY – LAURENT FERRIER – LEDERER – LOUIS MOINET – LOUIS VUITTON – LUDOVIC BALLOUARD x BRITTANY NICOLE COX – MAURICE LACROIX – MONTBLANC – MORITZ GROSSMANN – PATEK PHILIPPE – PERRELET – PETERMANN BÉDAT x AUFFRET PARIS – PIAGET – RESERVOIR x TELOS WATCH – RESSENCE – REXHEP REXHEPI – RICHARD MILLE — SINGER REIMAGINED x GENUS – SPEAKE MARIN – SYLVAIN PINAUD – TAG HEUER – TIFFANY & CO. — TRILOBE – TUDOR – ULYSSE NARDIN – URWERK — VOUTILAINEN – ZENITH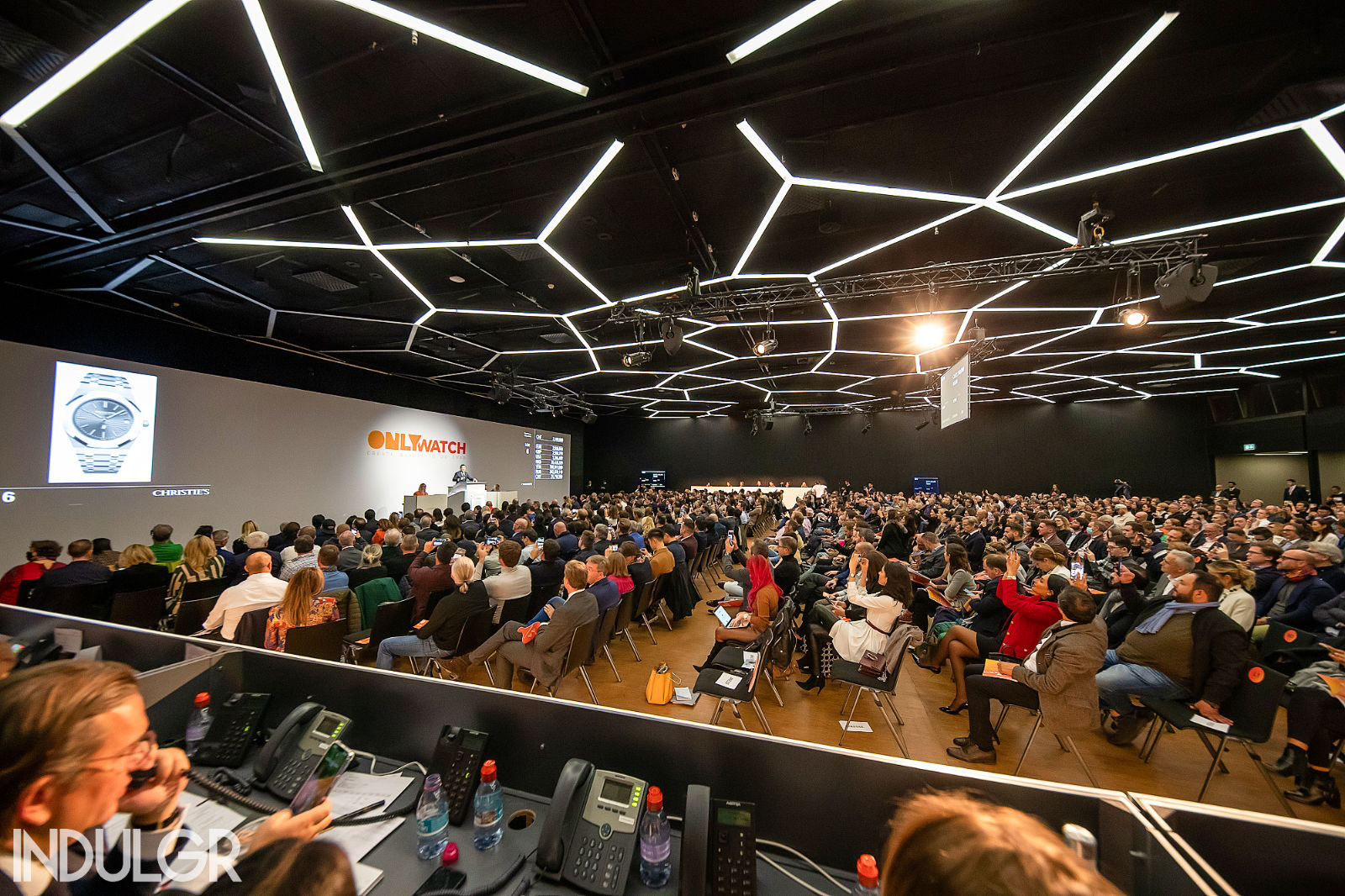 ---