Virginia based High-End Home Audio showroom Alma Audio East will be hosting a landmark event for YG Acoustics in 2023. This occasion marks a celebration for Alma Audio East's opening of their first east coast location. The celebration began with an event, held in August 2023, that we reported on here. In that reporting, we did mention the upcoming October event, but with little to report as details were to remain secret for some time.
Finally, we're happy to divulge our secrets. Something we rarely get to do as audio journalists. Alma Audio East will present the first listen of the new YG Acoustics Sonja 3.2 loudspeakers, and be joined with Vinnie Rossi electronics to power the demonstration. If that wasn't enough, Vinnie Rossi (the man) will be joining the festivities, along with representative Duncan Taylor from YG Acoustics, to unfurl the finer details of the newly updated loudspeakers.
What to expect?
Live high-end audio demonstrations
An enjoyable day of music and refreshments
Meet the Alma team of in-store audio experts
Meet Vinnie Rossi, of high-end brand Vinnie Rossi
Meet Duncan Taylor, of high-end brand YG Acoustics
Meet Eric Franklin Shook of INDULGR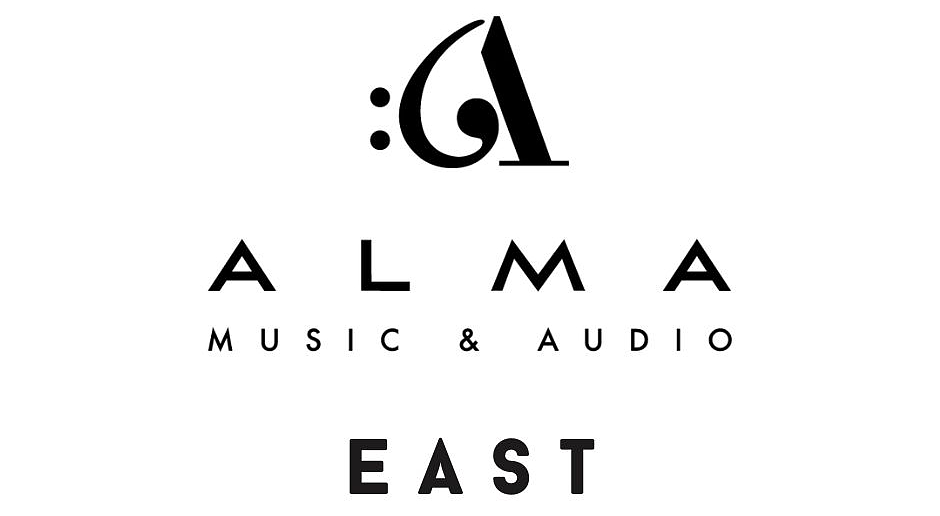 PRESS RELEASE
---
YG Acoustics Unveils Sonja 3.2 Loudspeaker at Alma Audio East
OCTOBER 2023
STERLING, VIRGINIA U.S.A. — YG Acoustics, one of the leading loudspeaker manufacturers in the high-end audio industry, is proud to announce the highly anticipated U.S. debut of the Sonja 3.2 loudspeaker. This exclusive event will take place from October 5th to 7th at the brand-new Hi-Fi retail store, Alma Audio East, located in Sterling, VA, just outside Washington, D.C. The event promises to captivate audiophiles and music enthusiasts alike with an immersive listening experience.
Press-Only First Day
Members of the press are cordially invited to join us on October 5th for a special press-only day, where they will have the exclusive opportunity to experience individual and group demonstrations of the groundbreaking Sonja 3.2 loudspeakers. YG Acoustics' team of experts will be on hand to provide insights into the design, engineering, and technology that make the Sonja 3.2 a true masterpiece in the world of high-end audio. Electronics designer Vinnie Rossi will also be on hand to discuss the technology behind his newest products, which will be powering the new YG speakers.
Hi-Fi Happy Hour
On the second day of the event, October 6th, Alma Audio East will host a happy hour listening event from 4 p.m. until 7 p.m. Attendees will have the chance to explore the capabilities of the Sonja 3.2 loudspeakers and witness their exceptional performance in a community of fellow audio aficionados.
Open to the Public
The grand finale of this exciting event will be on October 7th when the doors open to local audiophile clubs and the general public. Music enthusiasts from all walks of life are invited to experience the Sonja 3.2 loudspeakers in action. This is a unique opportunity to listen to music the way it was meant to be heard, with unrivaled clarity, precision, and emotion.
Product Pairing
Throughout the event, the Sonja 3.2 loudspeakers will be powered by Vinni Rossi electronics, delivering an exceptional and synergistic audio experience. A second listening room will feature a different YG and Vinnie Rossi pairing. Together, these two industry-leading brands will create an auditory synergy that will leave a lasting impression on all who attend.
"We are thrilled to introduce the Sonja 3.2 loudspeakers to the USA market at Alma Audio East," said Dr. Matthew Webster, CEO of YG Acoustics. "Our Reference 3 speakers are the culmination of many years of research and development, bringing together innovative technologies and exceptional craftsmanship – all driven by a passion for music. We invite everyone to join us to experience the rewards of these efforts."
Event Details
Date: October 5-7, 2023
Location: Alma Audio East, Sterling, VA
October 5th: Press-Only Day (by invitation)
October 6th: (4 p.m. – 7 p.m.): Hi-Fi Happy Hour (open to public)
October 7th: Audiophile Clubs & Public Listening
Don't miss this unique opportunity to immerse yourself in the world of high-end audio with the USA debut of the Sonja 3 loudspeakers by YG Acoustics. For more information and to RSVP for the press day or audiophile club demonstrations, please contact us at info@yg-acoustics.com.
About YG Acoustics
Founded in 2002, YG Acoustics is recognized as one of the leading manufacturers in the high-end audio industry.
YG loudspeakers bring together the very latest in science and technology. They are built from the highest performance materials, manufactured in-house to an unprecedented precision. Most importantly, they provide the clearest of windows into the performance. They communicate every nuance of emotion, every musical cue from the tiniest micro-detail through to the physical impact of the most thunderous crescendo.
For more information about YG Acoustics and the Sonja 3.2 loudspeakers, please visit www.yg-acoustics.com.
Learn more about Alma Audio East by visiting www.almaaudio.com and Vinnie Rossi by visiting www.vinnierossi.com.