The Wilson Audio Chronosonic XVX is the second largest loudspeaker in the Wilson Audio catalog. Hard to believe, isn't it? Standing at almost 74-American-inches tall, with a waistline circumference of nearly 100-American-inches, and a weight per speaker of 685-American-pounds the Chronosonic XVX is a sight (and sound) to behold.
"Moderation is a fatal thing. Nothing succeeds like excess."
―Oscar Wilde
Aside from being mistaken as one of the famous Mercury Seven astronauts, the Atlanteans of Georgia, USA know Scott Carpenter of Evolution Home Theater as one of the leading figures in everything hi-fi, home theater, and home automation in the region. It comes as no surprise to us that EHT (a family-business, incepted in 1959) became partners with such premier names as the Wilson brand.
What to expect?
Live high-end audio demonstrations
An enjoyable evening of music, refreshments
Meet the EHT team of in-store audio and theater experts
Meet Daryl Wilson, CEO of high-end brand Wilson Audio
Meet Jameson Mourafetis, INDULGR publisher and CEO

Get blown away by the mushroom cloud created by the Chronosonic XVX
PRESS RELEASE
---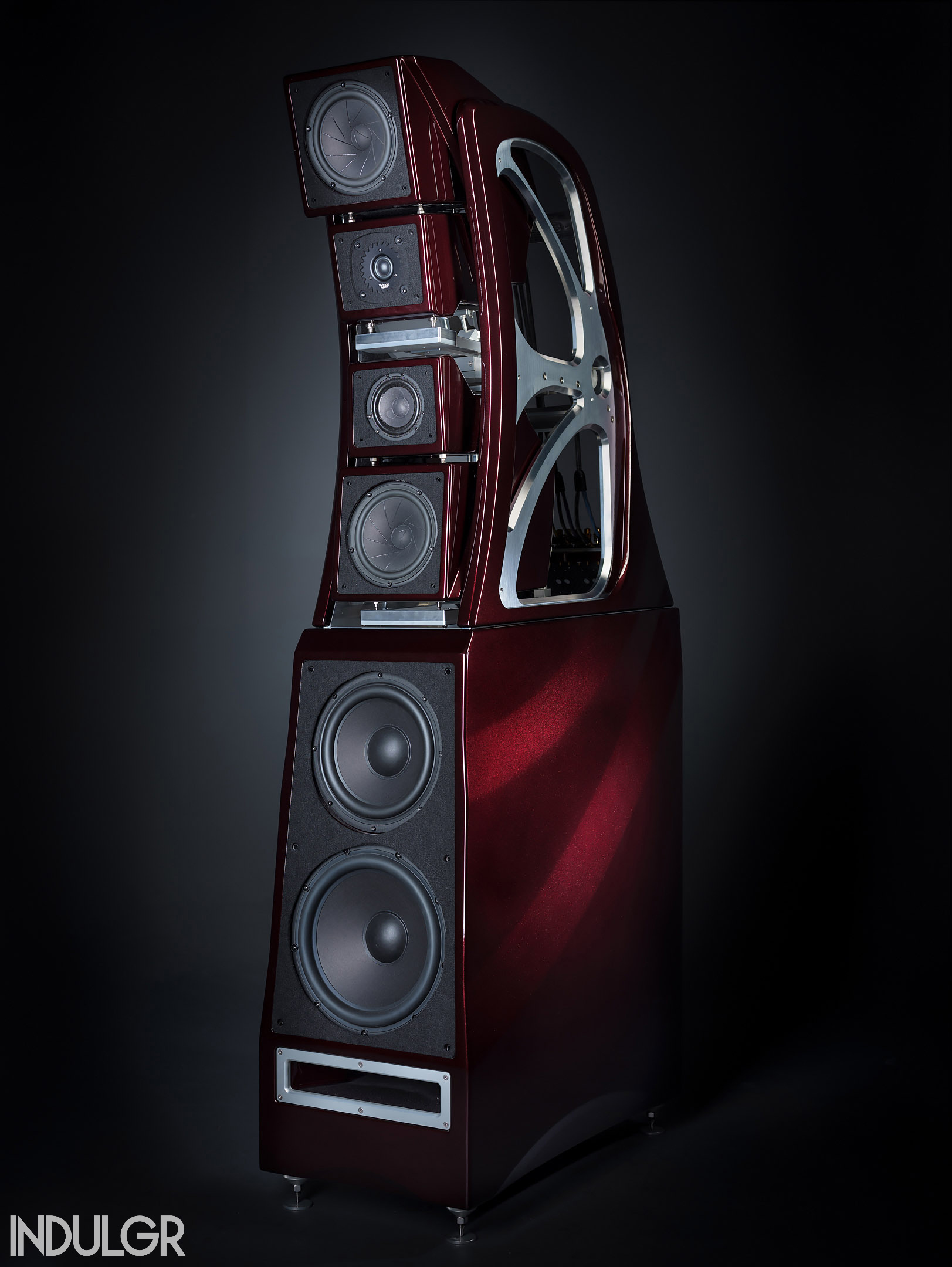 Evolution Home Theater Presents the Wilson Audio Chronosonic XVX
Thursday, September 14, 2023
5:00 PM ET – 9:00 PM ET
EHT Showroom
3224 Peachtree Rd NE
Atlanta, Georgia 30305
"You're invited to another one of our epic customer events!"
Daryl Wilson, CEO of Wilson Audio will be on hand to help us present our new Wilson XVX system along with an array of other Wilson products.
David Ellington and Peter McGrath from Wilson will be joining us as well.
Our legendary wine and catering crew will be providing great food and exceptional wine as well!
We hope you can join us! Space is limited so please RSVP.
– Scott Carpenter
Click the link to RSVP: Wilson Audio EHT Event 2023
www.evolutionht.com
www.wilsonaudio.com