Treehaus Audiolab continues my theme of show rooms doing hifi different. Rich Pinto, who is fast becoming a familiar face to the INDULGR crew, were showing his irrepressibly organic approach to audio, which included the Treehaus National Treasure Field Coil Loudspeakers, an open-baffle full-range field coil speaker design which use a Fostex T90A super tweeter at the upper end, a rebuilt and reimagined vintage Klangfilm driver from Atelier Rullit "Aero" (full-range field coil with a custom tube rectifier power supply) for the widest mid-band you've ever heard, and a 15-inch DSP-controlled woofers for the low end. Oh, and did I mention the baffle in question comes in live edge wood, making each of these speakers one of a kind?
The crossover design uses Milfex caps and a Fostex L-Pad for tweeter attenuation. Speaker terminals are from Cardas, and Neutrik PowerCon for the field coil power. MiniDSP (for woofer), and speaker-to-power supply are included (Belden 9497). As these are bespoke designs, more options are available upon request.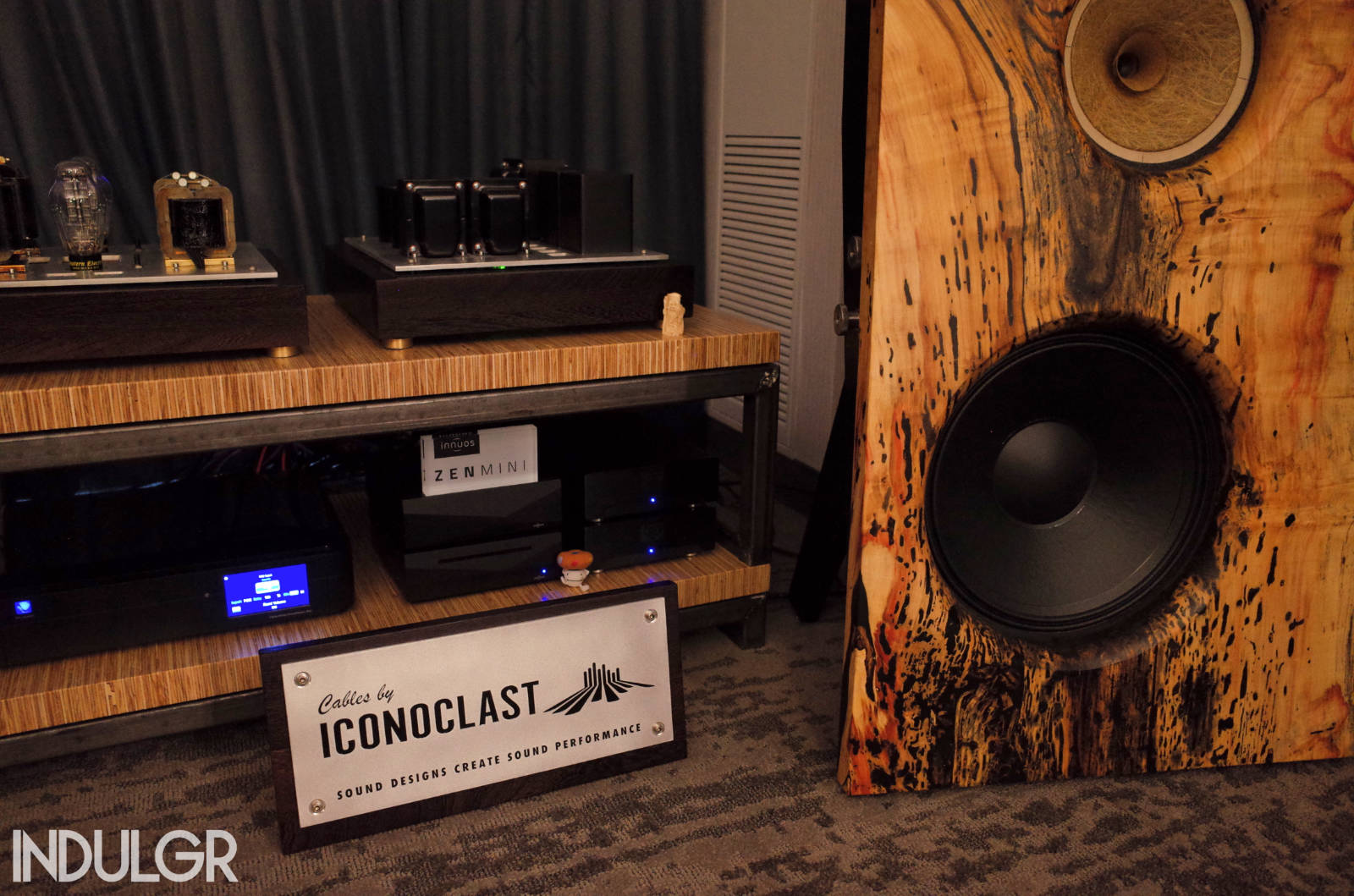 Organic lines, especially in living rooms with hifi equipment, which can often verge into the rather grey, square and boxy, can be just the touch of panache needed to keep things cozy and inviting. And, happily, here again is another system that is both visually and sonically appealing. On first sight you'd expect the absence of harsh edges that can result from harsh breakup modes in stiff-metal cones, and an inviting and smooth presentation. What you don't expect from the Treehaus system however is how relatively even the frequency response is, how low the bass goes and how snappy and quick everything is. Setup correctly these are capable of serious musical scuba diving hi-fi duties.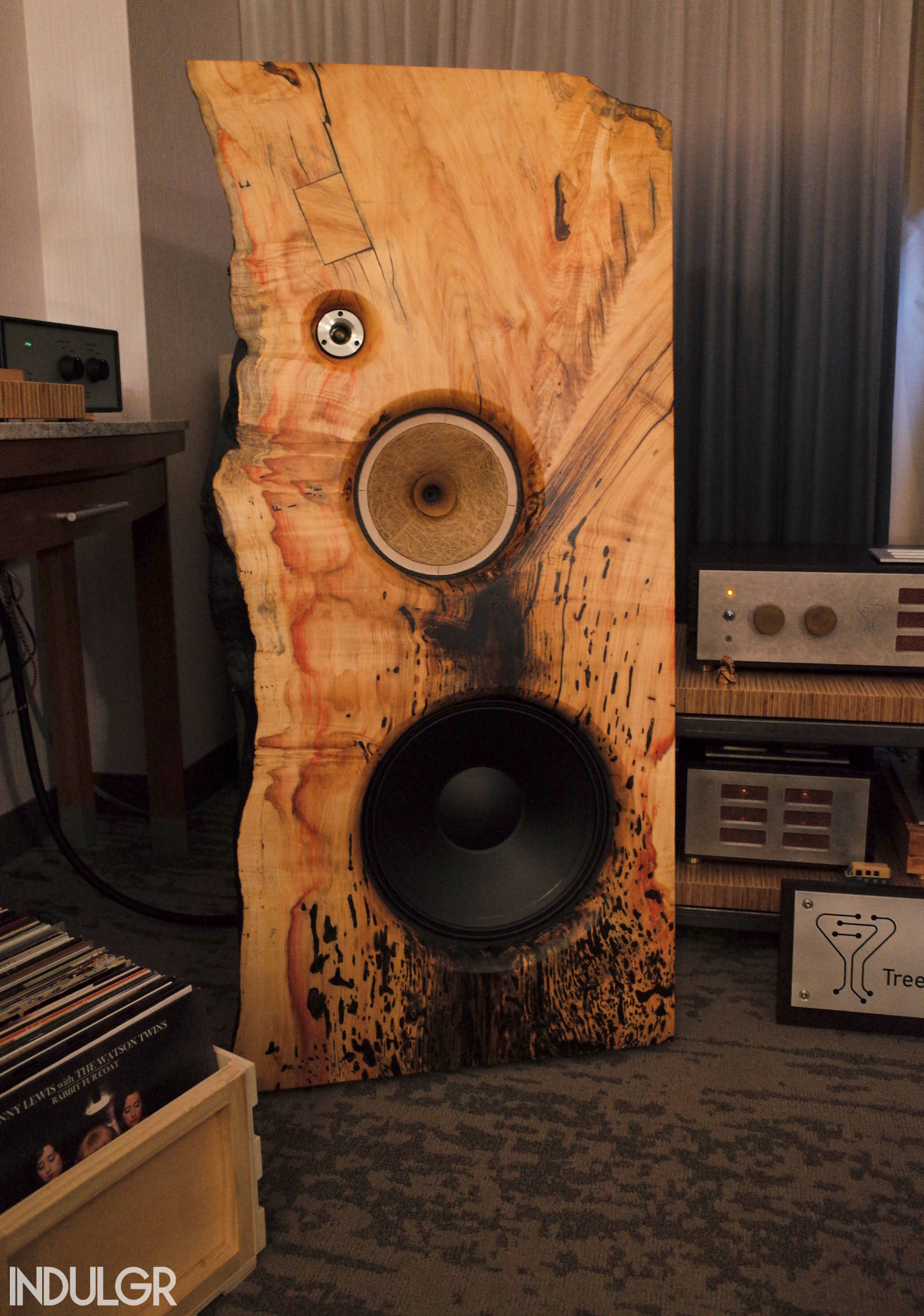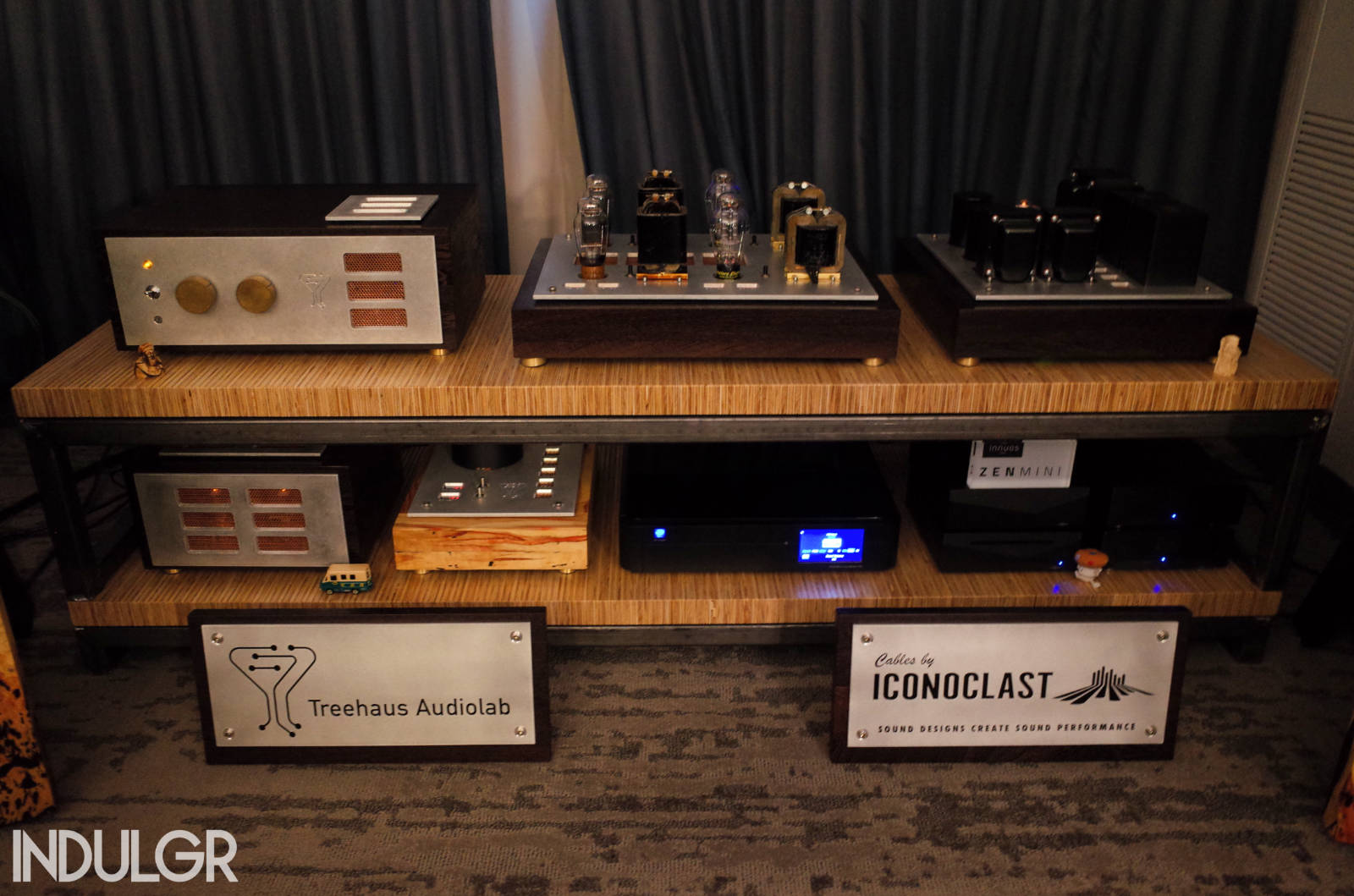 Speaking of setup, the field coil woofers are highly adjustable, as is the powered bass, and I've heard these do both an almost horn-like immediacy and dynamic, and also a very wide, very even, almost wide-bandwidth electrostat type presentation. Variety is the spice of life as they say, but especially for those looking for that rare combination of goosebumps and detail, I can heartily recommend investigating Treehaus loudspeakers.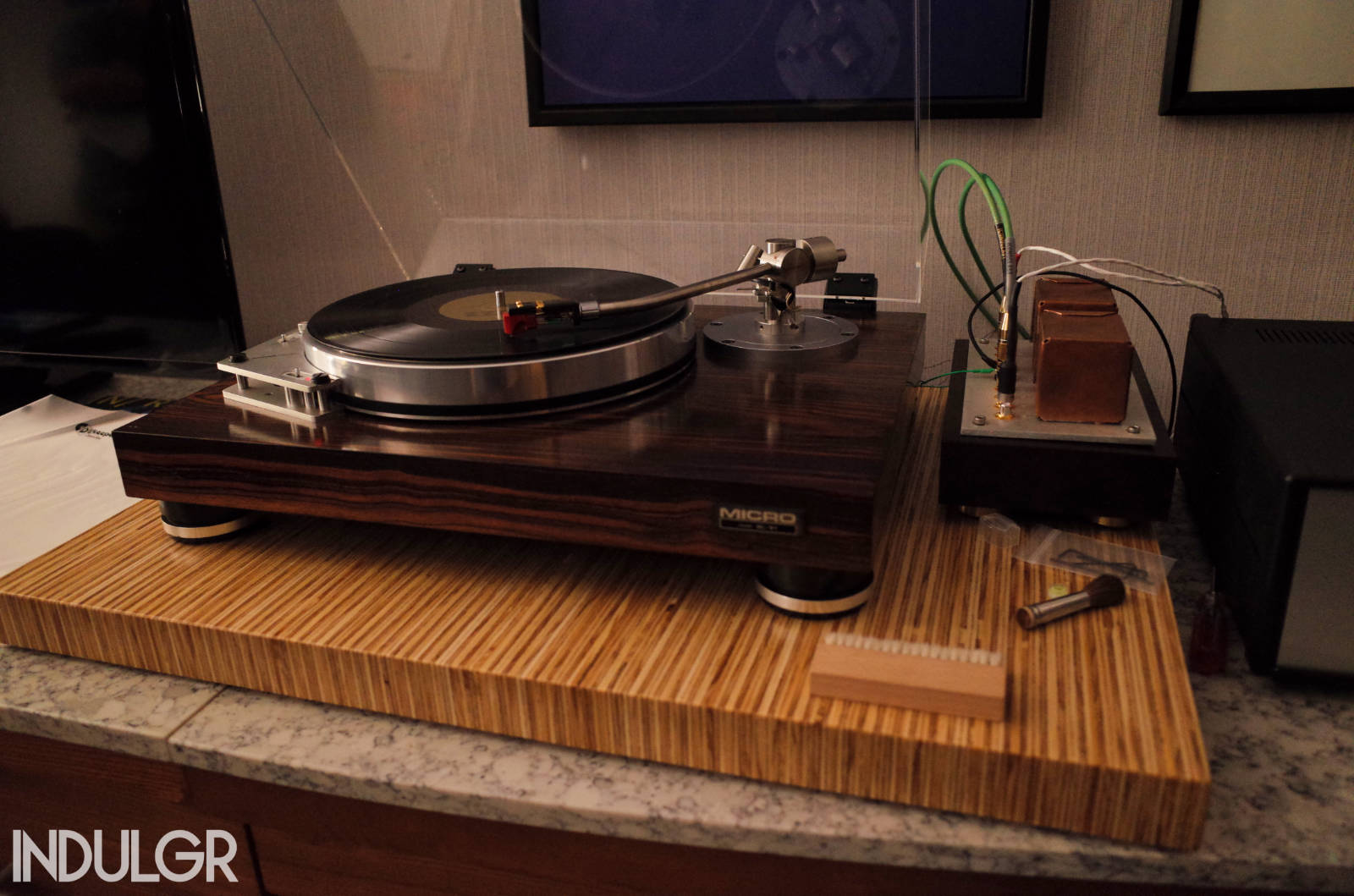 No less responsible for the sound is the Treehaus electronics, done in their own fetching boxes, and playing by their own rules much like the loudspeakers. The transformers use some exotic core materials and are based on no longer produced Japanese designs, but use somewhat higher primaries for the 300B than most, along with a few other tricks, and to my ears go for a clean and open sound with subtle fairy dust, rather than the overly syrupy presentation some associate with directly heated triodes.
Treehaus Audiolab have collaborated with legendary electronics designer and builder Radu Tarta to produce thermionic tube amplifiers and preamplifiers ideally suited for high-efficiency loudspeakers. Based on the work of Susumu Sakuma (Japan) the amplifiers utilize a DHT driver interstage coupled to a directly heated triode power tube.
The Treehaus preamplifier is based on the 4P1L design and utilizes TVC (Transformer Volume Control) to abate signal losses often found in more traditional attenuation devices. Parts are quality, using Finemet transformers, Coleman filament regulators, and Cardas connectors.
The Preamplifier features a tube rectified power supply, multiple power supplies, Cardas RCA in and out, Elma input switching, Amphenol connectors on the PSU umbilical, and hardwood veneer over baltic birch multi-ply casework.
The Amplifier features an outboard Sakuma architecture PSU, 10Y/801A driver tube, Finement Interstage iron, Gold Lion 300B power tubes, Finement output iron, Coleman filament regulators, and an LED voltage readout. Along with other connection and finishing features found in the preamplifier design.
Loudspeakers
National Treasure Field Coil Loudspeakers (Starting at $19,000 USD)
Amplification
Treehaus Audiolab Preamplifier ($16,000 USD)
Treehaus Audiolab Amplifier ($17,500 USD)
Treehaus MC Step-Up Transformer ($3,000 USD)
Cabling by Iconoclast Cable