T.H.E. Show 2023 presented a selection of electronics this year that were far and away higher-end and better sounding than in past years, and to my ears the new hotel had less challenging rooms and better results than previous years in Long Beach. Here are my personal highlights.
More of our reporting on THE Show 2023 can be found here.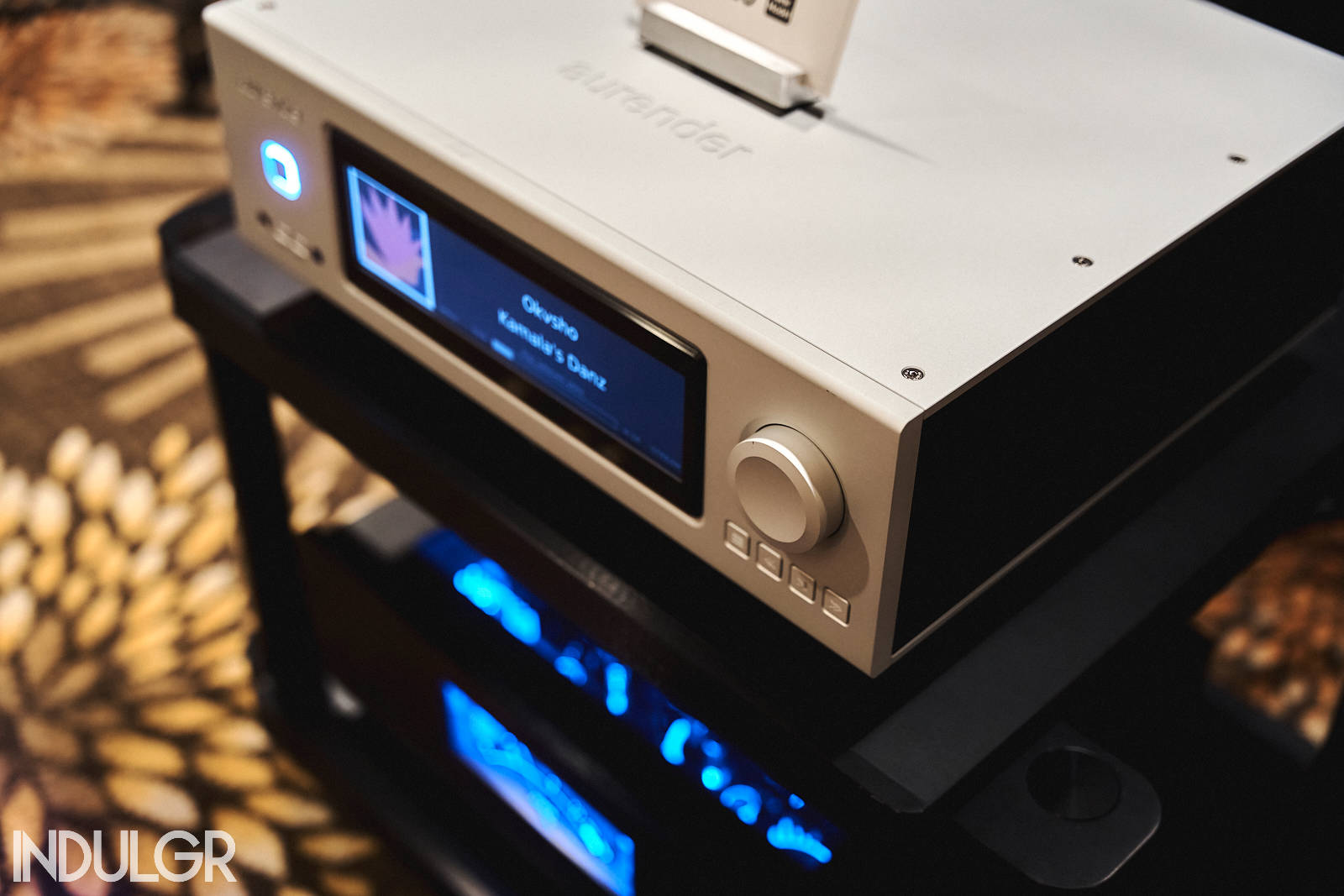 Aurender
Ari Margolis of Aurender presented Aurender's new AP20 integrated amplifier, which combines streamer, DAC and amplifier into a single elegant Aurender housing for the first time. The Amplifier modules are Bruno Putzeys' Purifi Eigentakt 1ET400A units, and will put out a beefy 200W into 8 ohms. DAC duties are accomplished with an AKM4497. Volume control is a resistor stepped attenuator. Overall a very classy package… but that's not all.
The AP20 is loaded with additional features, some technical like the OCXO fpga-based clocking system, while others are more functional such as the suite of analog and digital inputs, analog pass through, hard-drive expansion slots, and critical listening mode which darkens the front panel screen for those late-night listening sessions. My impression of the featureset is that this an exceptionally livable product.
The question remains however, how does it sound? Driving the Estelon Aura speakers on display, which have a rather punishing 4 ohm nominal impedance and 2 ohm impedance dip at 58hz, the sound was clean, clear and actually a little on the smooth and sweet side of neutral. Color me surprised – I'm quite impressed with what I've heard of Bruno Putzeys' Purifi modules, and this was no exception. Ari Margolis' excellent DJing didn't hurt – seriously, this guy is one of the nicest and most knowledgeable folks in hifi – and I'm eager to hear more of what this unit can do.
Aurender AP20 all-in-one – $22,000
---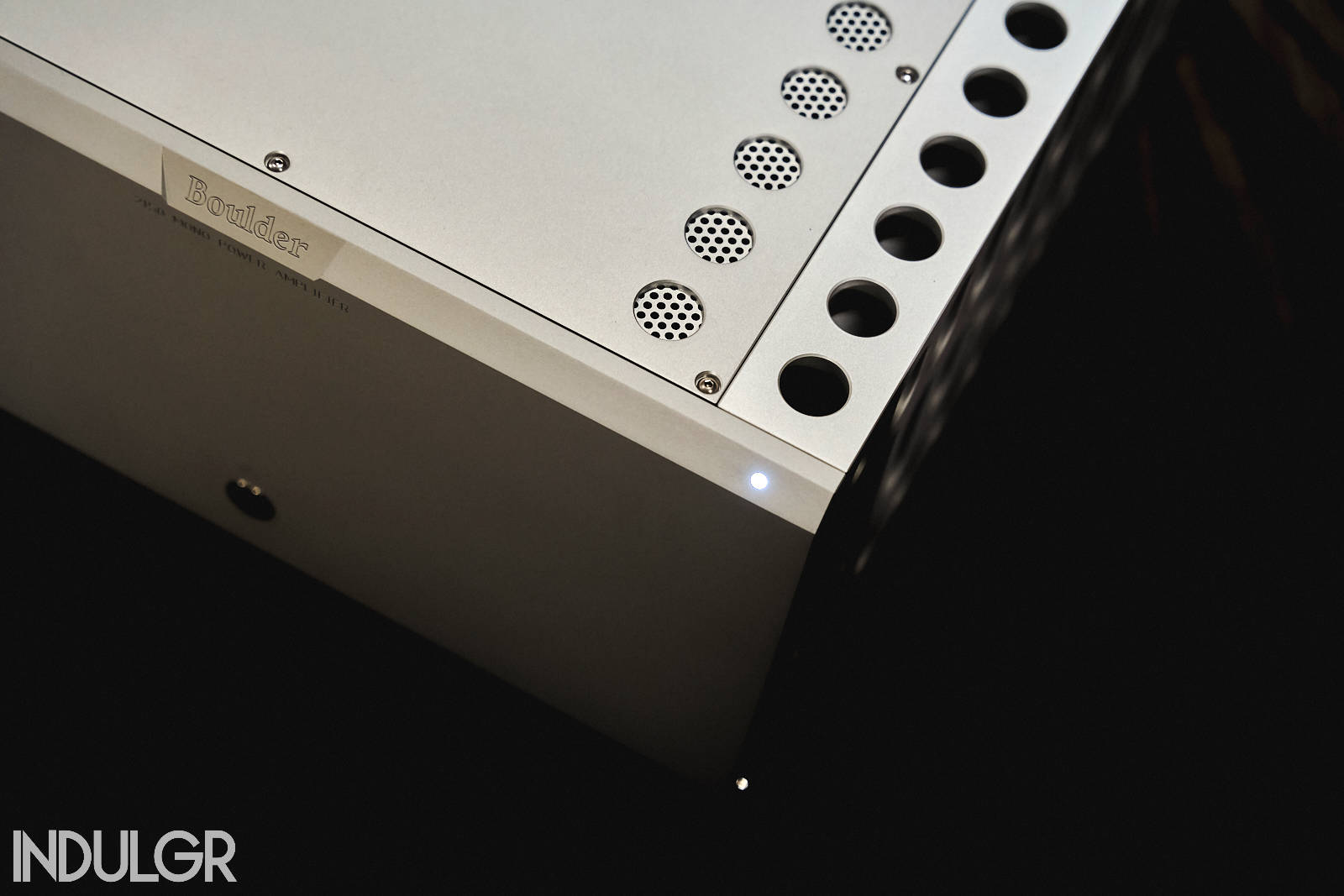 Boulder
The Acora Acoustics room mentioned in the speaker part of our T.H.E. 2023 coverage was being driven by a pairing I have not personally heard before – that esteemed Colorado manufacturer of solid state gear. While Acora is often spotted mated to VAC 452iQ monoblocks, these were replaced this time with Boulder 2100 series gear.
Amplifier duties were done by the 2150 monoblocks, delivering an earth-shattering 1000W into 8 ohms, doubling right down to 2 ohms. This was paired with the 2110 linestage which is no less imposing a piece. Together these brought out a purity and precision in the Acora VRC speakers that made for what was probably the best sound of the show. Loads of clarity, width and imaging precision were on offer without a hint of antiseptic qualities. Seriously impressive.
Boulder 2150 monoblocks – $128,000/pair
Boulder 2110 line stage – $76,000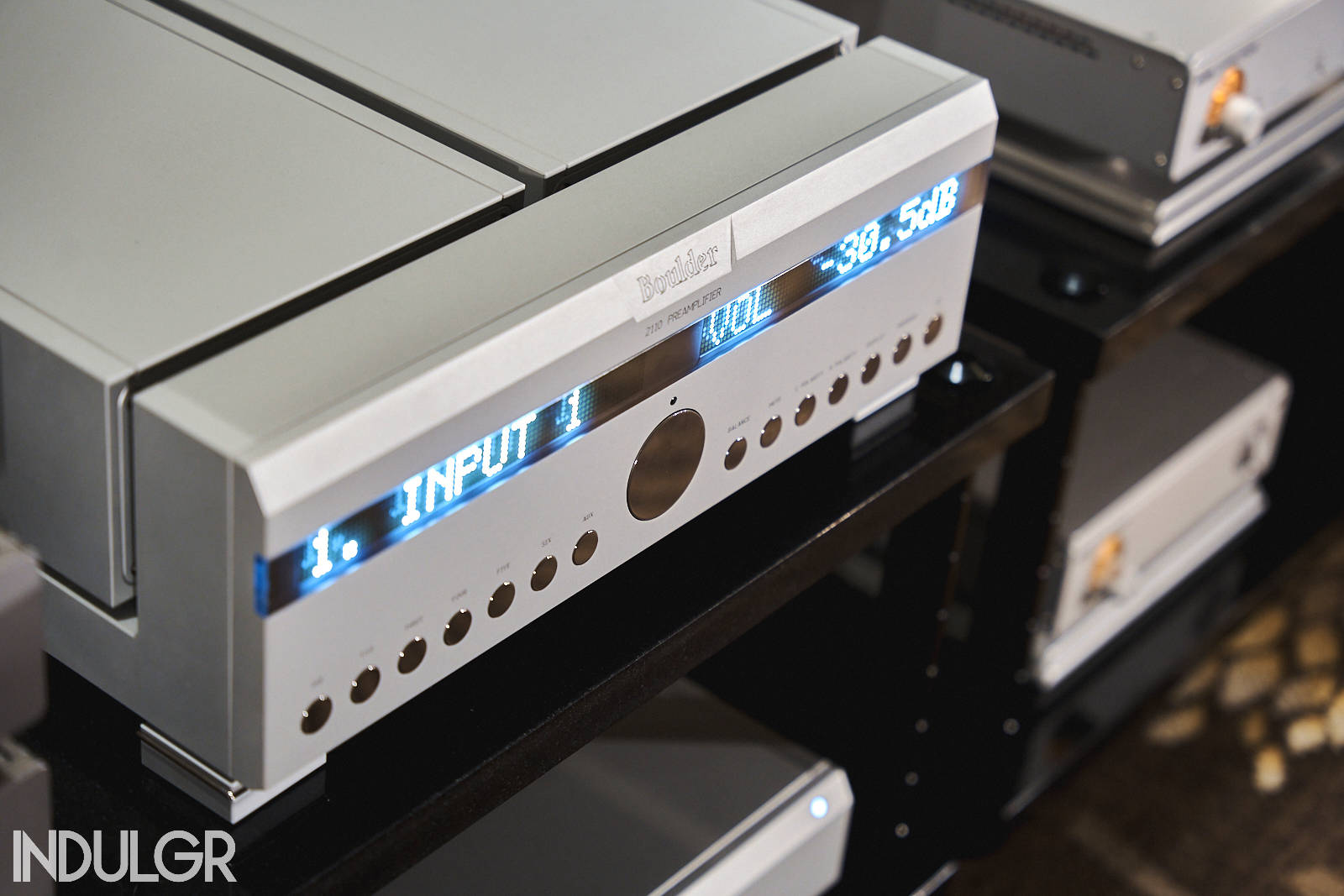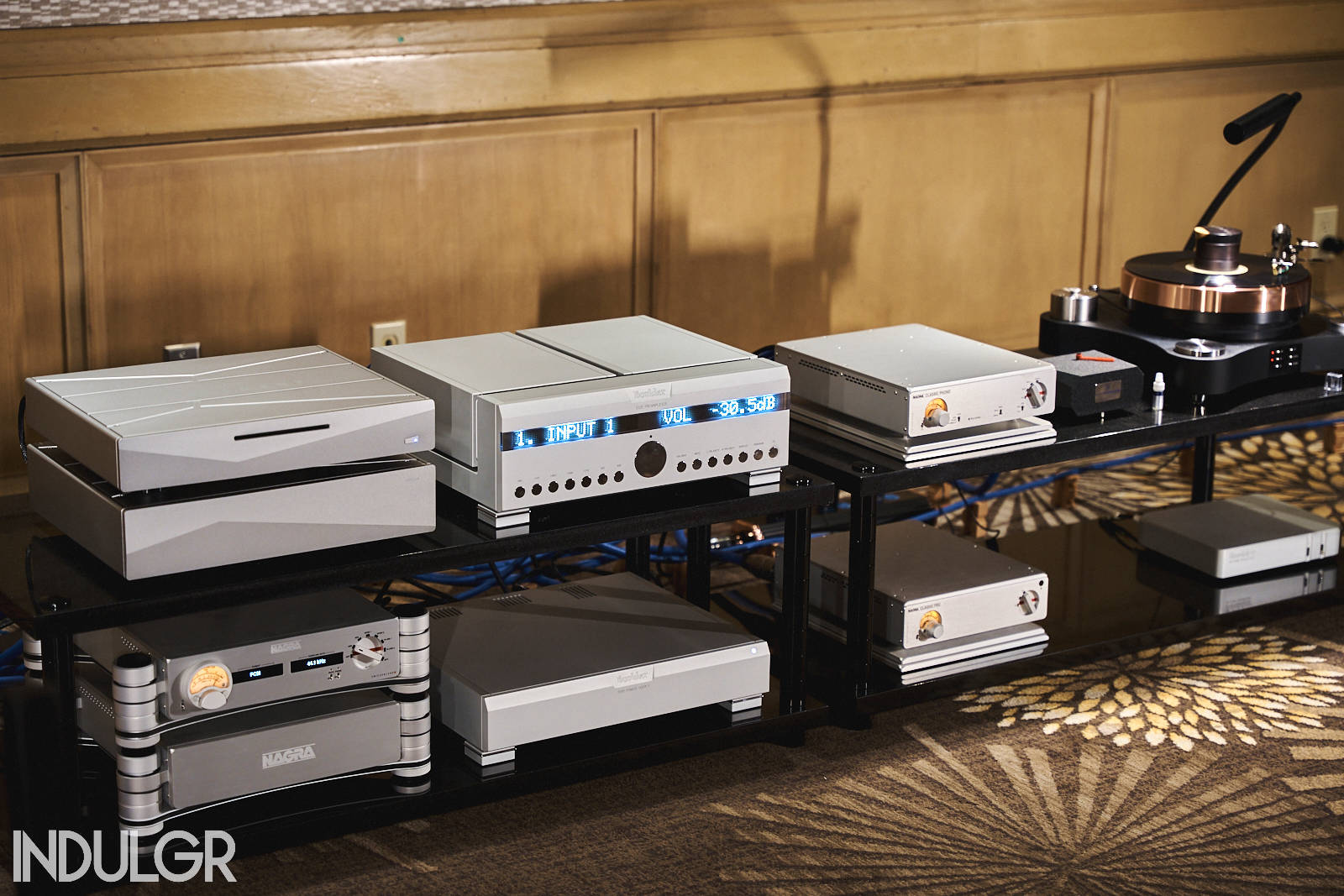 ---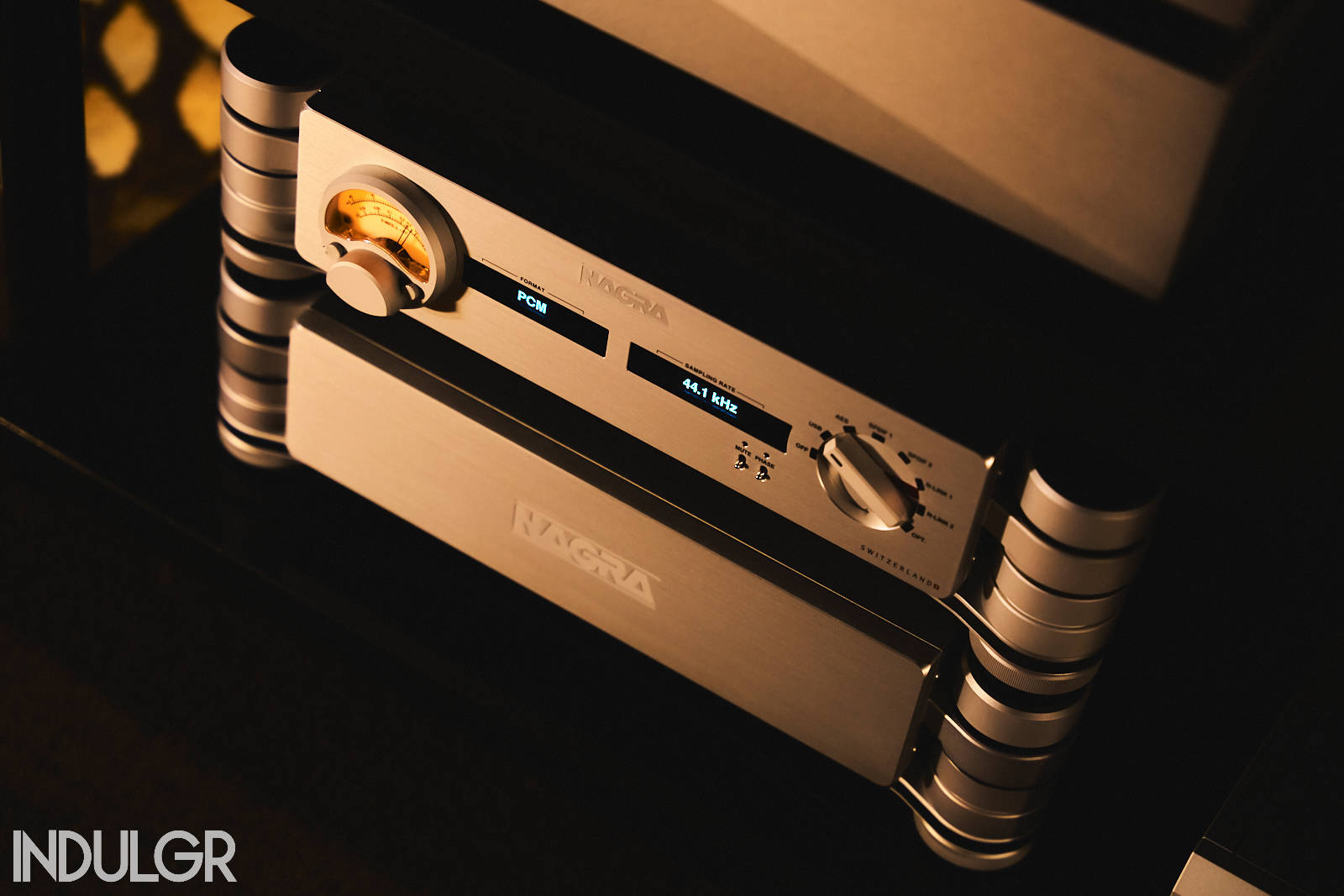 Nagra
Doing phono and digital duties in the Acora and Boulder room were Nagra tube units, mated to an Innuos Statement and TW Acustic turntable respectively. The Innuous Statement was leashed to a Nagra HD DAC X, and the TW to a Classic Phono with external power supply.
Both digital and analog had plenty of impact, dynamic and palpability, but the tubes in the Nagra did not make themselves known much – the sound was so quiet, clean and clear through both chains you might not have known there were tubes in the path at all.
Nagra was also displaying alongside YG speakers and a Moonriver Audio integrated, and to my ears the Nagra tube gear here was again making that very classy precise sound with near-solid state precision.
Nagra HD DAC X – $70,875
Nagra Classic Phono Package with PSU – $42,950
Innuos Statement 2TB music server/streamer with Next-Gen PSU – $22,100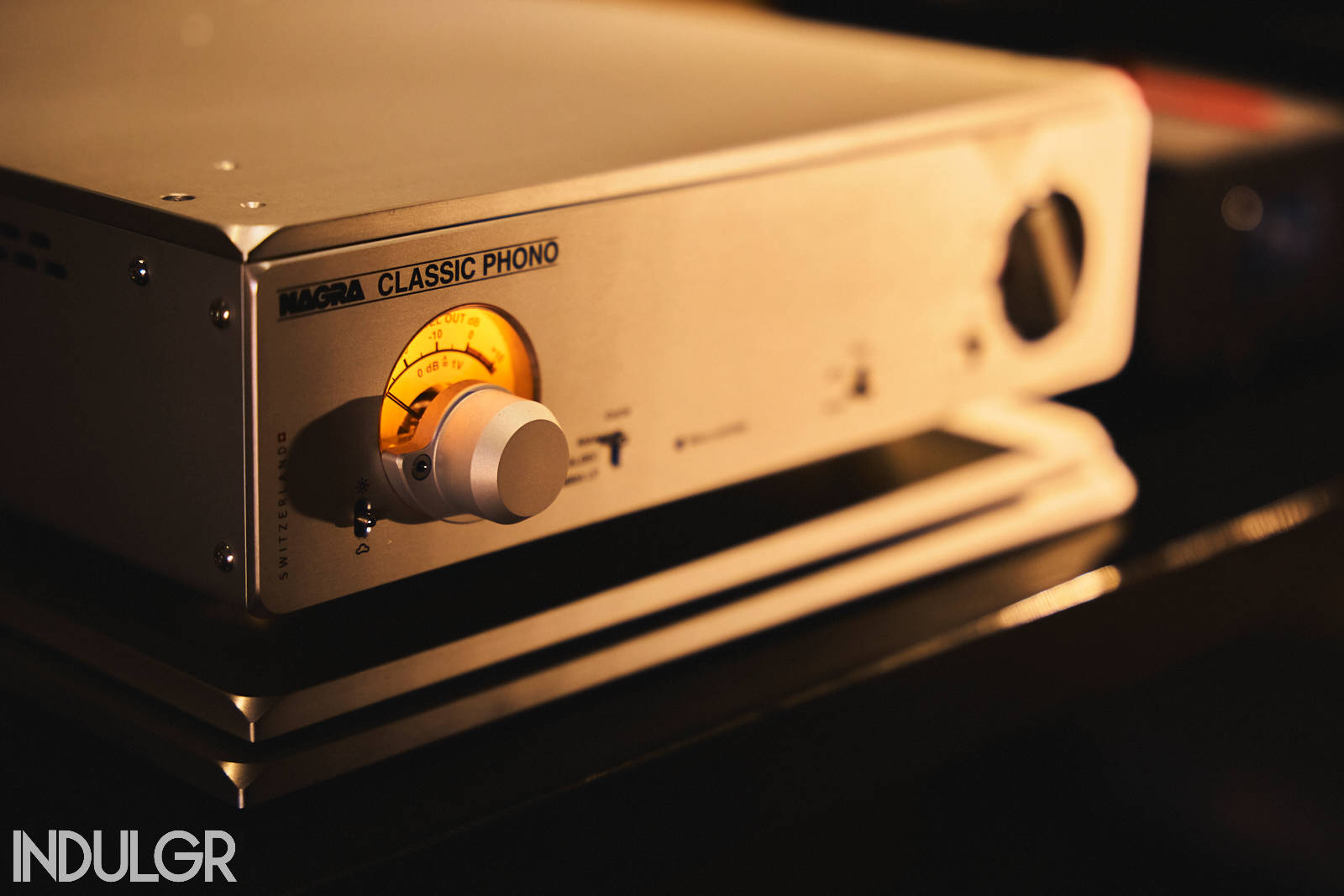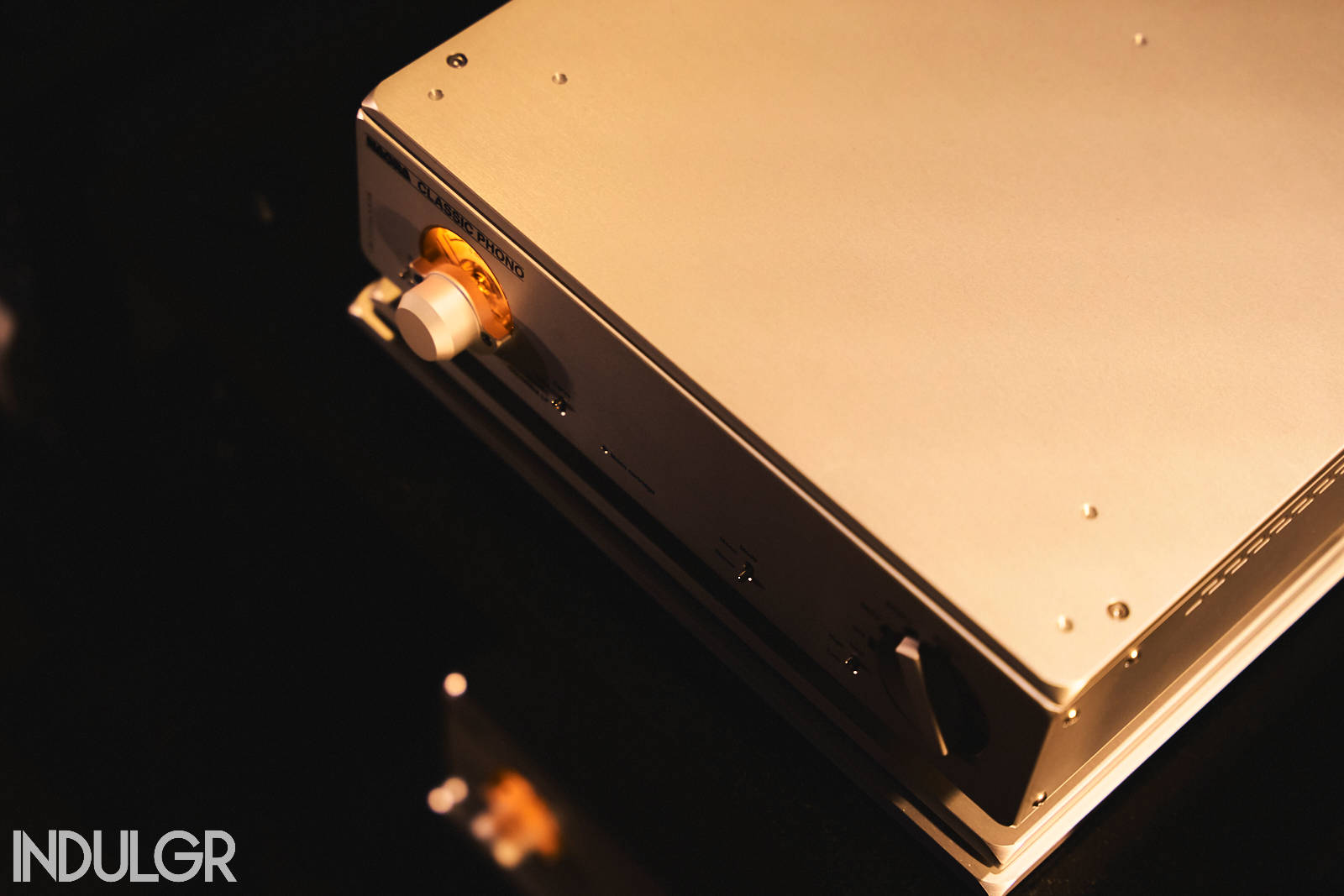 ---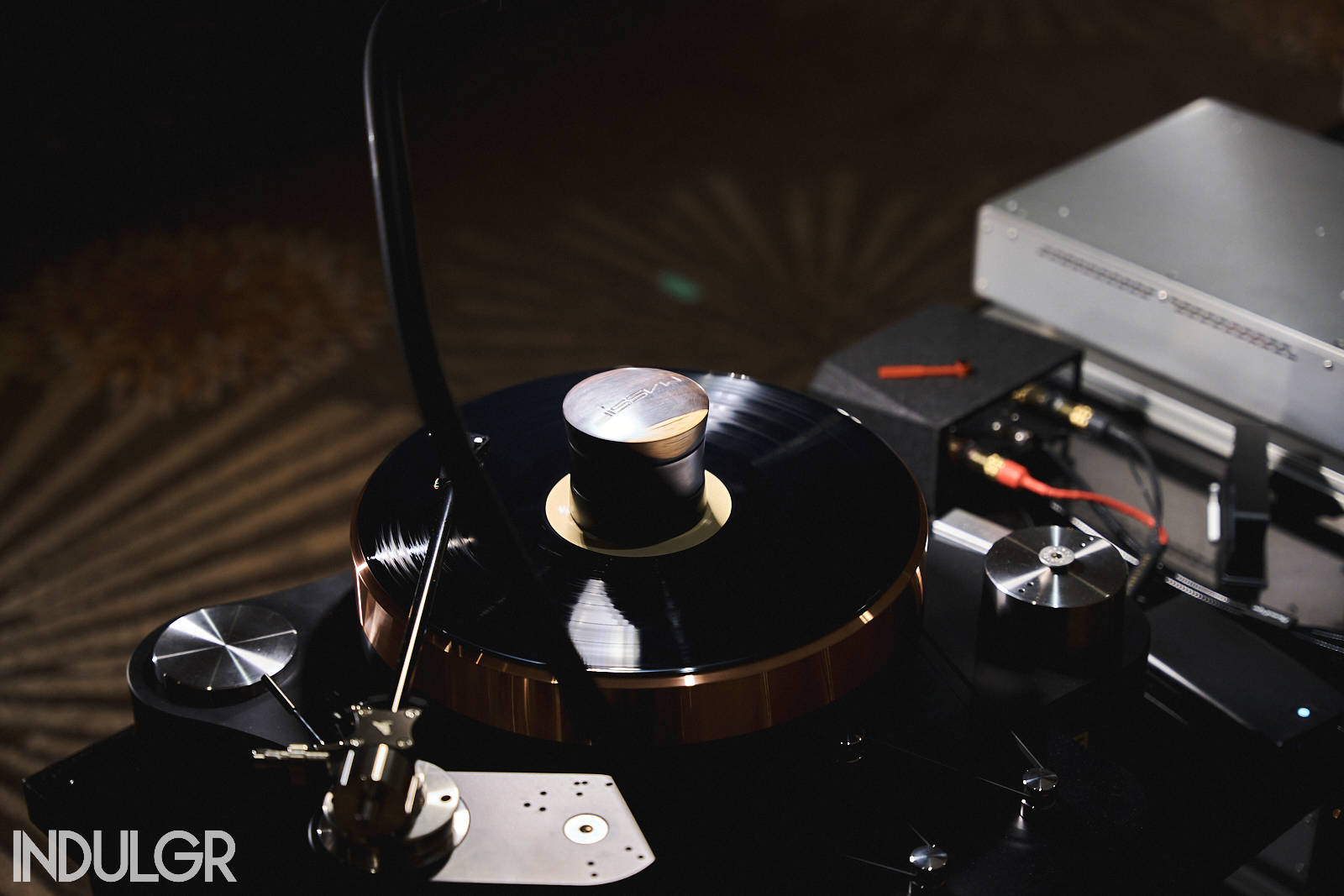 TW Acustic
TW Acustic provided the turntable and tonearm for the Acora room, and while digital was excellent in-room, the Vinyl was on another level altogether. Rich, vanishingly quiet and punchy in a way that is altogether TW – my experiences with these tables have been nothing but superb time and time again. T.H.E. 2023 was no exception, and at the asking price, while they may omit some of the bling of more expensive tables, the TWs offer stunning levels of sonic performance.
Although the digital in the Acora room was fully satisfying and rich, the vinyl setup added additional density, lower register dynamic slam and a slight sparkle to the treble that I found just that much more musically engaging. I could live with either setup, but I'd probably pick the vinyl everytime given the choice.
TW Acustic Raven LS-3 turntable – $24,000
TW Acustic 10.5 tonearm – $6,000
Lyra Etna Lambda SL cartridge – $9,995
Erodian EVO step-up – $6,000
---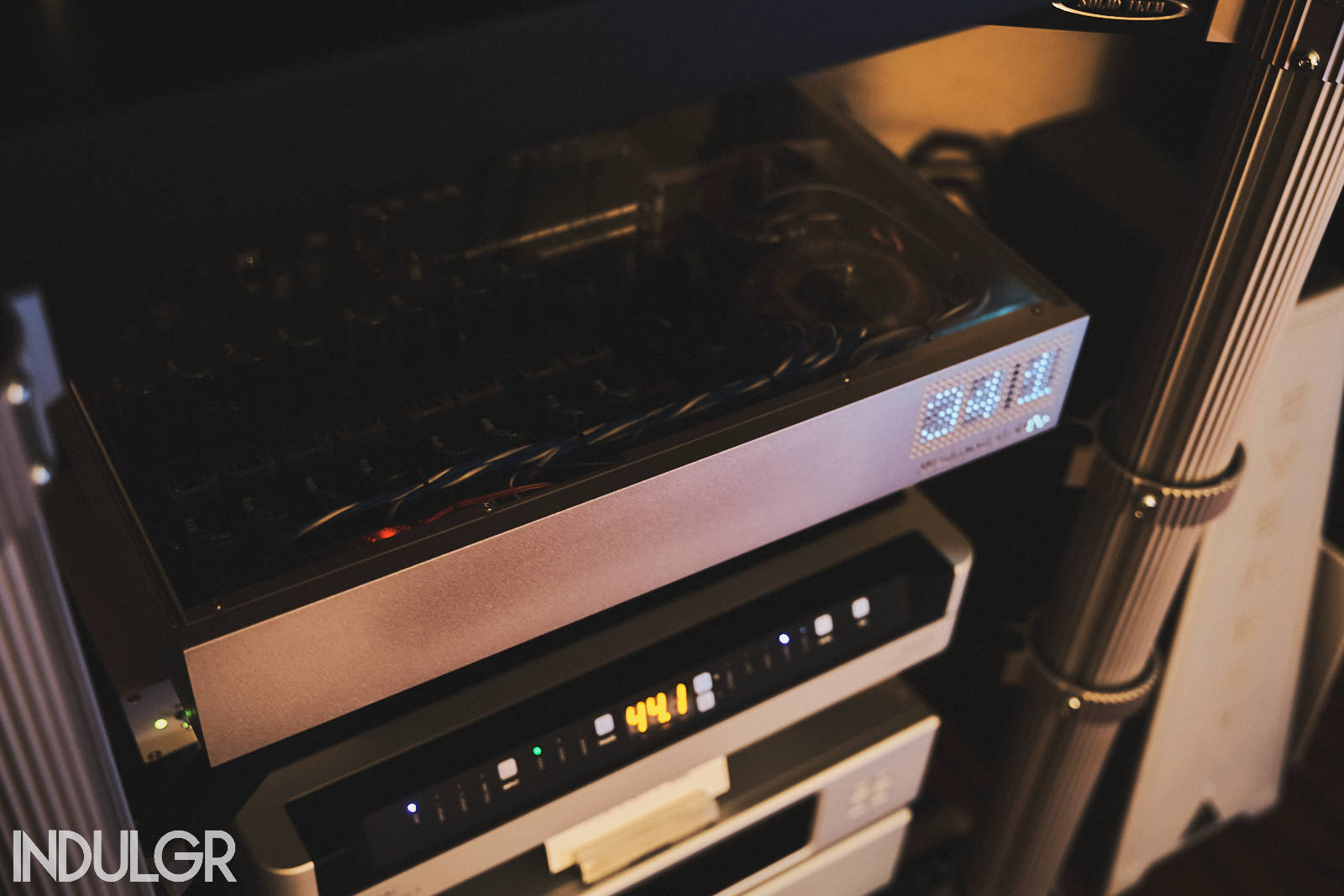 Westminster Labs + Ars Machinae
Gary Leeds of Here This was present showing off Westminster Lab Rei Class-A amplifiers which were bridged as monoblocks for even greater power output. These are pretty amplifiers, boasting clean lines and a modest form factor – things usually antithetical to the North American concept of Class-A amplifiers as large, hot and heavy. With a pair of Raidho speakers however the sound in the room was extremely dynamic and more even than I am accustomed to hearing with these speakers. I came away quite impressed, and you'll hear more from me about these little amps.
Equally responsible for the sound was likely the Westminster Lab matching Quest preamplifier which features a fetching minimalist front panel with dot-matrix display. Again, this is design I expect to see at Munich High-End, not so much stateside, but I'm delighted to find brands executing products with beautiful form, great functionality and great sound.
Sources included a Berkeley Alpha DAC, and an Ars Machinae M1 turntable from Germany – an absolute beast of a turntable, that not only matched the Bauhaus-minimal aesthetic of the system, but was among the best built turntables I've ever laid eyes on. Stay tuned for more from Gary and both of these brands.
Westminster Labs Rei monoblocks – $32,900
Westminster Lab Quest preamplifier with full carbon shielding – $24,000
Ars Machinae M1 turntable – $35,000
Ars Machinae Isolation Base with Finite Elemente footers – $2,750