Seawave Acoustics of South Korea, started by a Buddhist monk who was initially interested in recording his teacher, was one of the more interesting rooms at Axpona 2023. This company has had some presence in the North American market in the past, but made a bigger splash this year, showing off three sizes of their speakers alongside familiar face Ayre Acoustics.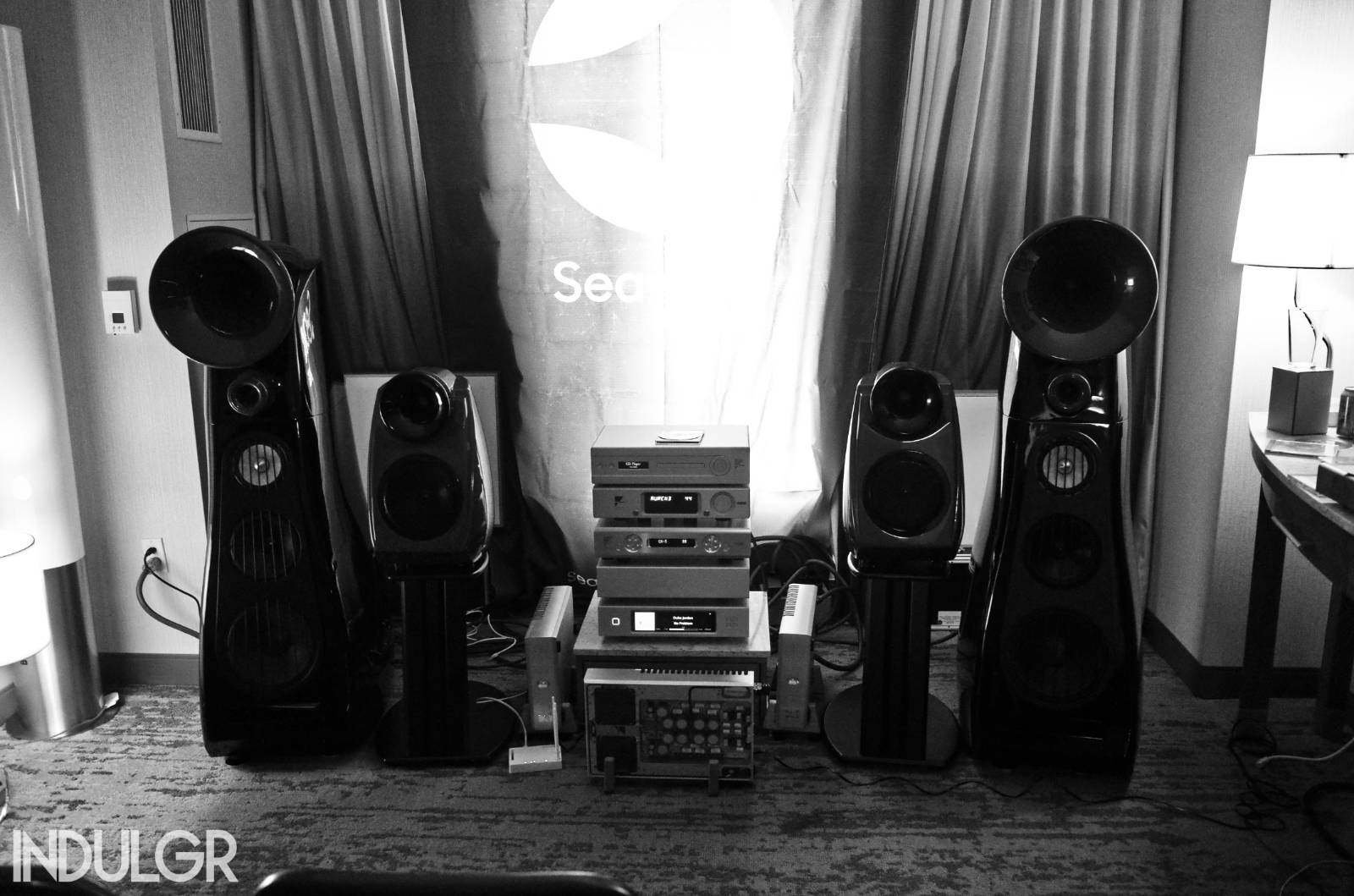 Ayre was showing off their new Ayre VX-8 Stereo Power Amplifier, with beautiful guts on display. Playing were the Ayre MX-R Twenty monoblock amplifiers, and the combination of this amp and the Seawave speakers was making surprisingly lovely sound. There was not an excess of horn colorations, and integration with mids and low end was smooth, though the listening material was unfamiliar to me.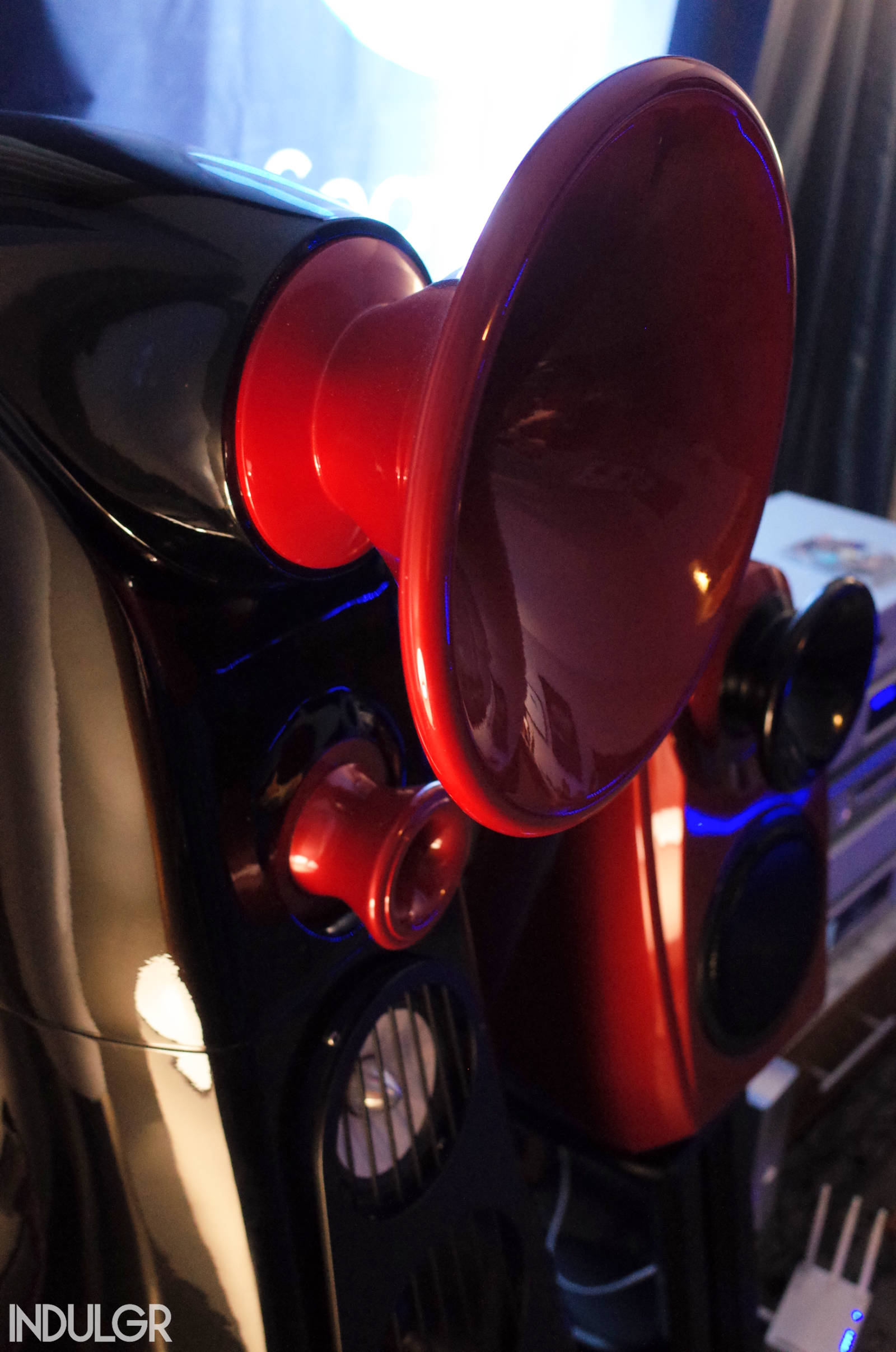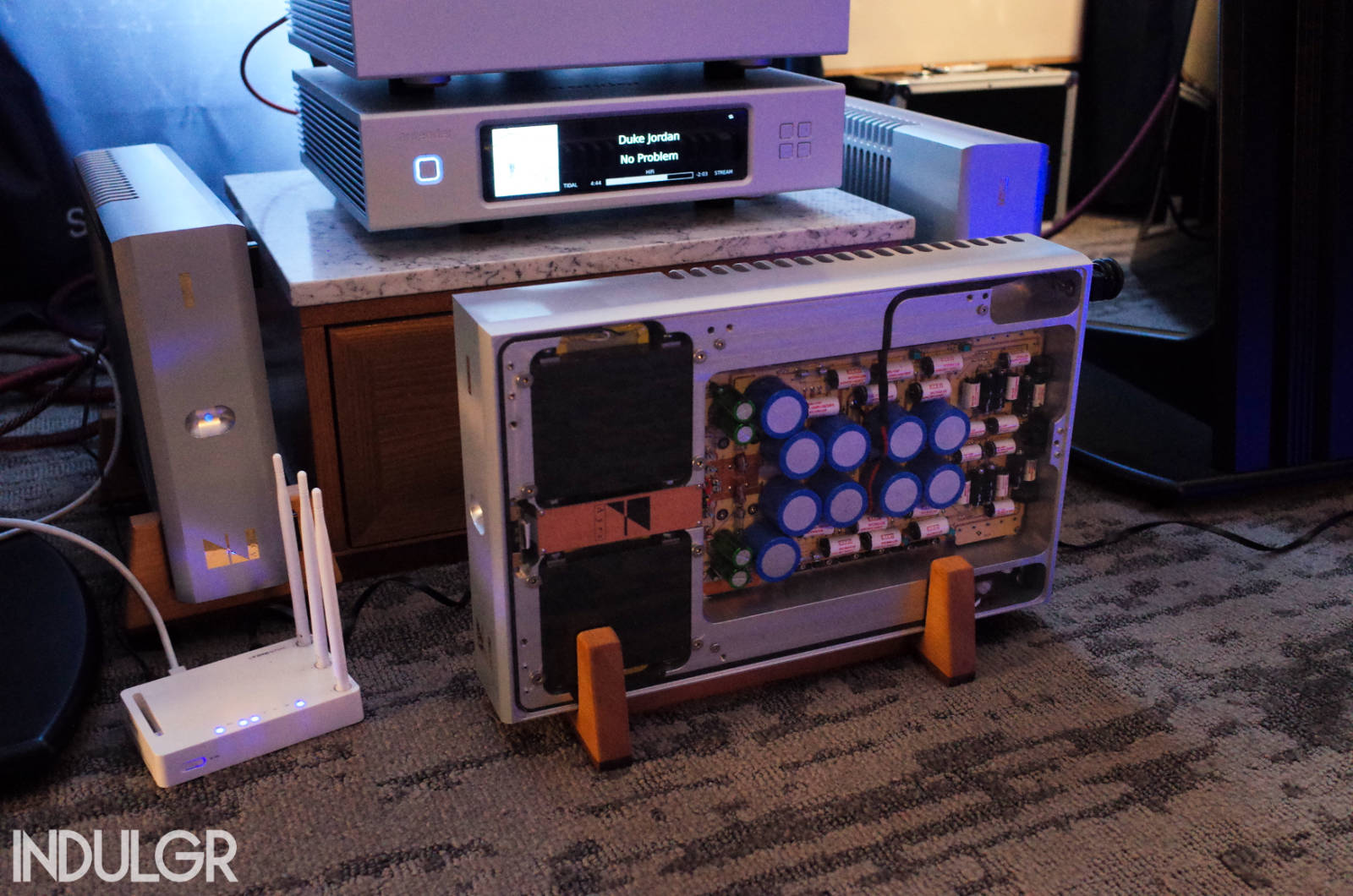 I visited the room twice, and both times was pleasantly impressed by what I heard. Beneath the Seawave's charming cherry red horns, there is a surprising amount of high tech – HDMT high-damping metal, no-solder connections and unicast aluminum are features that speak to a thoroughly high end brand. In the last few years we've seen some seriously good Korean audio enter the North American market, Allnic and Waversa coming to mind. I would now add Seawave to this list, and look forward to seeing and hearing more from them.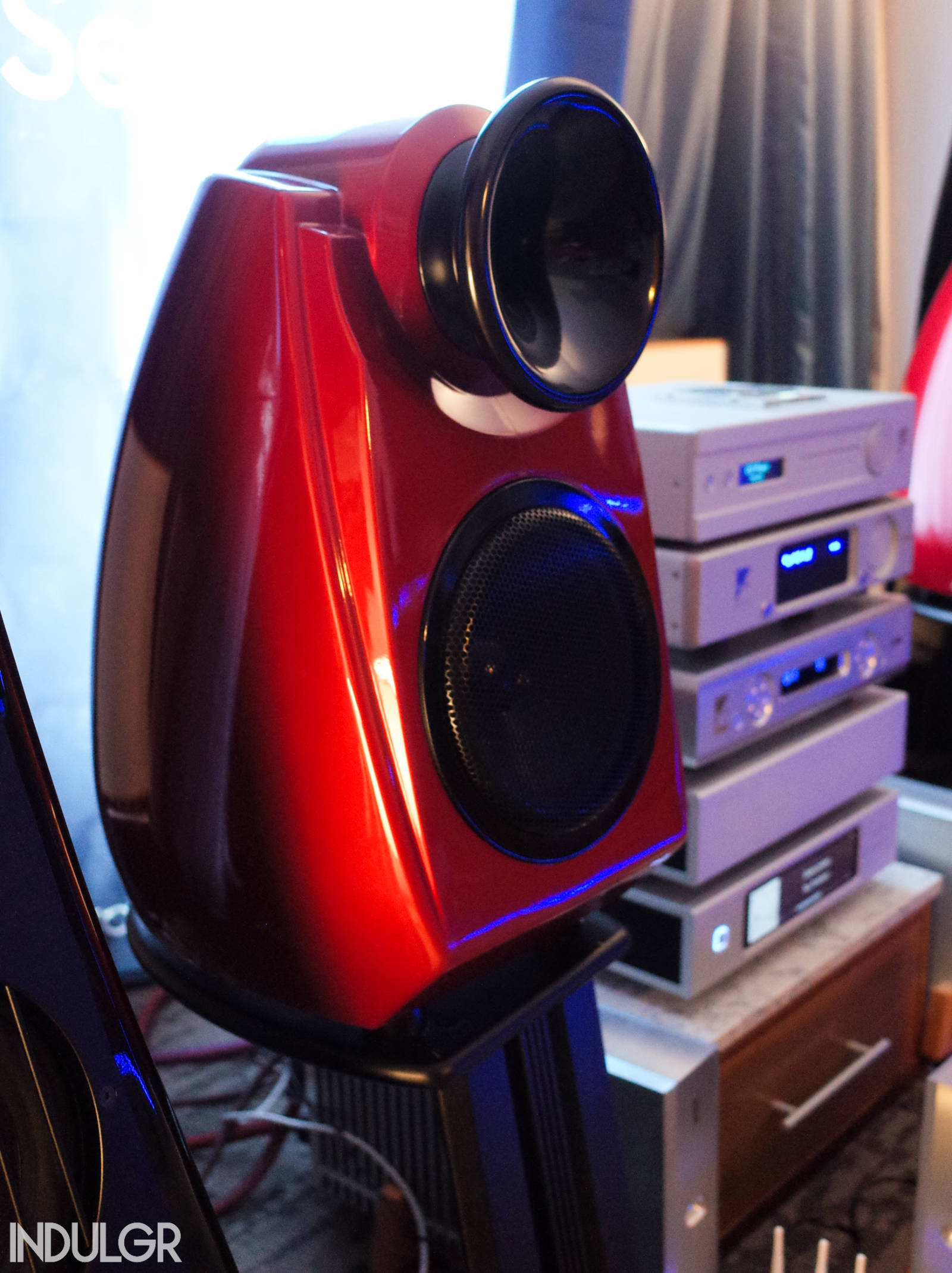 Loudspeakers
Seawave AM45 ($150,000 pr USD)
Seawave AM23 ($20,000 pr USD)
Seawave Aletheia III ($16,000 pr USD)
Amplification
Ayre CX-8 CD Player ($5,450 USD)
Ayre QX-5 Twenty Digital Hub ($15,000 USD)
Ayre KX-R Twenty Preamplifier ($40,000 USD)
Ayre MX-R Twenty Monoblock Amplifiers ($48,000 pr USD)
Ayre QX-8 DAC/Preamplifier ($6,950 USD)
Ayre VX-8 Stereo Amplifier ($6,800 USD)
Aurender N30SA ($25,000 USD)
Cabling by Seawave and Cardas