Linear Tube Audio is a high-fidelity audio manufacturing company based in Takoma Park, Maryland. The heart of all LTA amplifiers is the patented Berning output transformerless ZOTL technology. Sonically, this delivers the best of both worlds: tube tone and solid state detail. Each unit is expertly built by hand in the United States.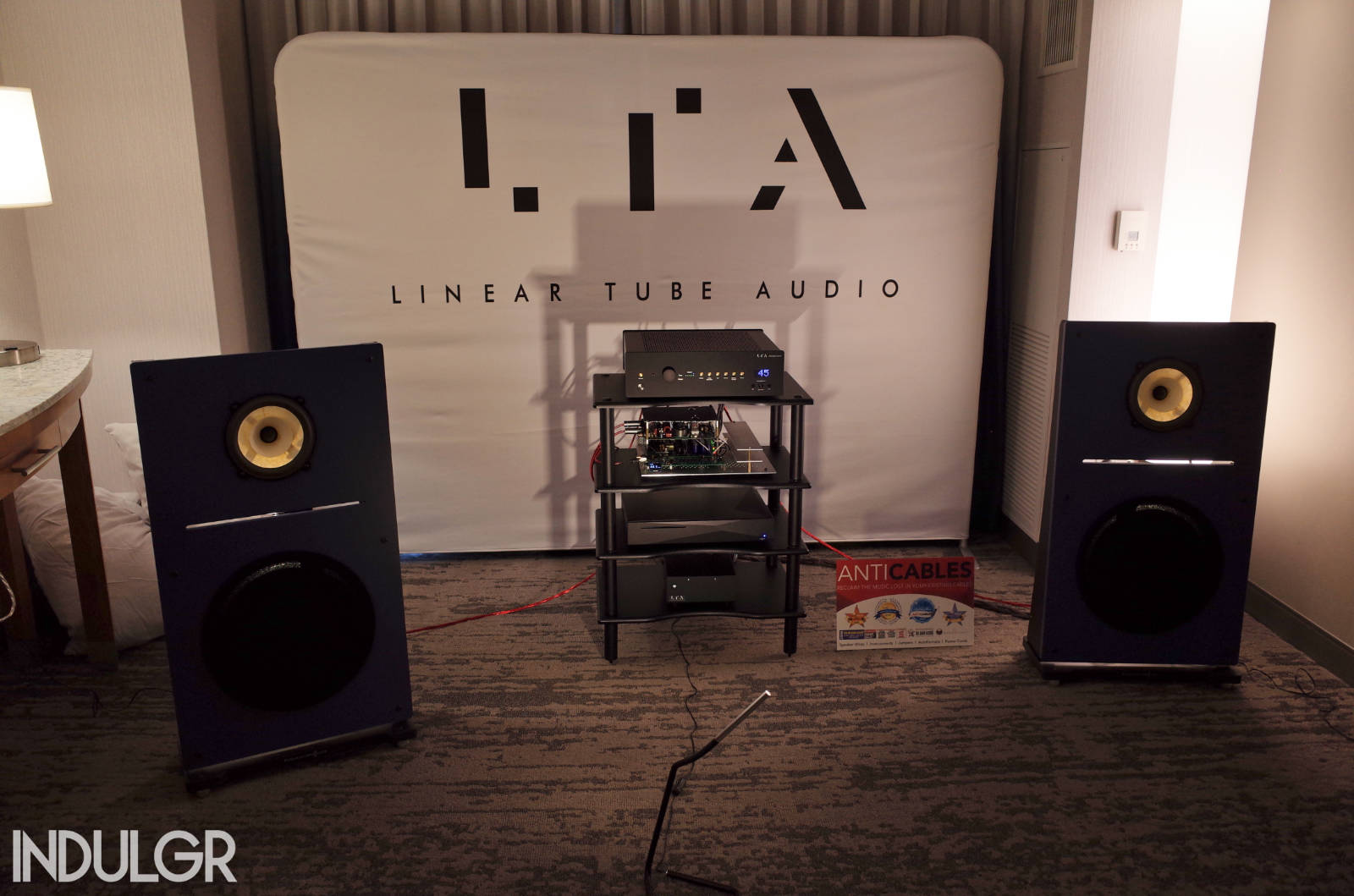 For Axpona 2023, LTA was showing with PureAudioProject, Innuos, and Anticables. Similar to the room featuring Fern & Roby speakers at Axpona, it was the amplifier power from LTA that had us mesmerized. The LTA UltraLinear+ Integrated Amplifier ($7,650 USD). Doling out ~20 watts per channel, which is remarkably ample for speakers 88db sensitive and above. Features abound, with both high and low gain headphone outputs, stereo subwoofer connections, and an optional MM/MC phono stage.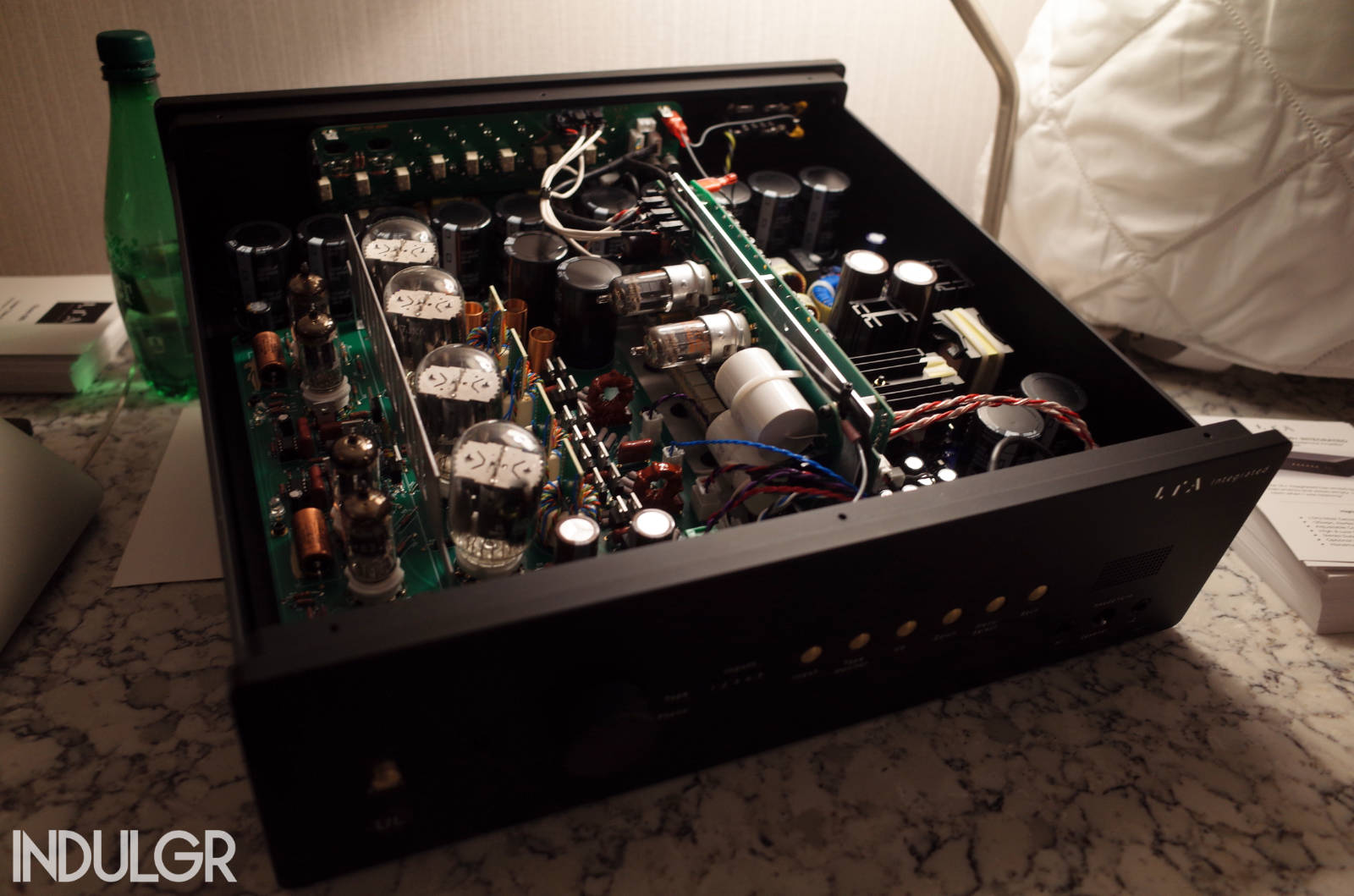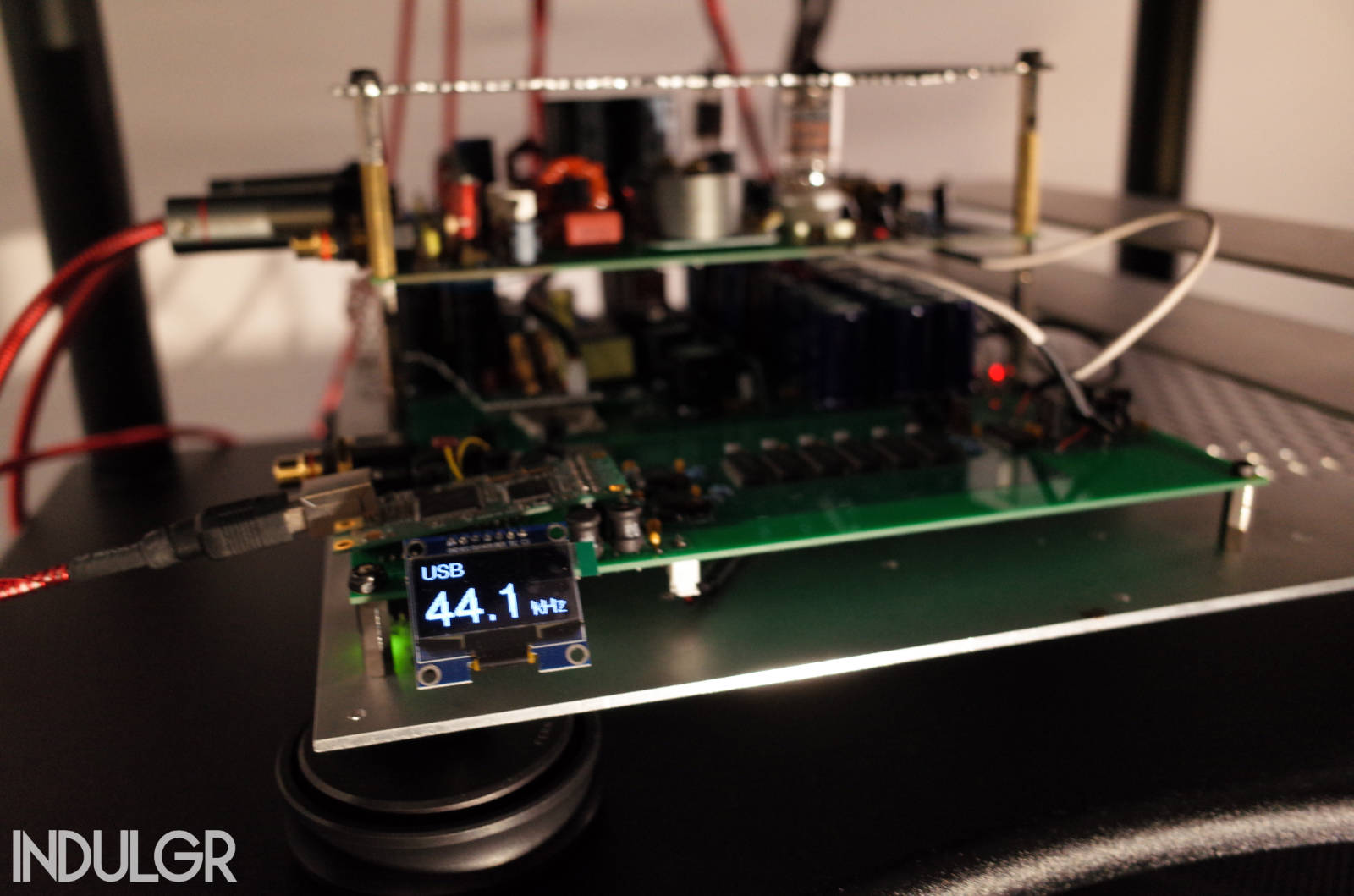 Also showing, in the nude, an LTA pre-production prototype DAC that is scheduled for release (fully clothed) in 2023.
This is the second time I've heard this prototype DAC and each time I've been wowed by its natural performances. The price for this DAC is yet to be determined, and specs are not yet published.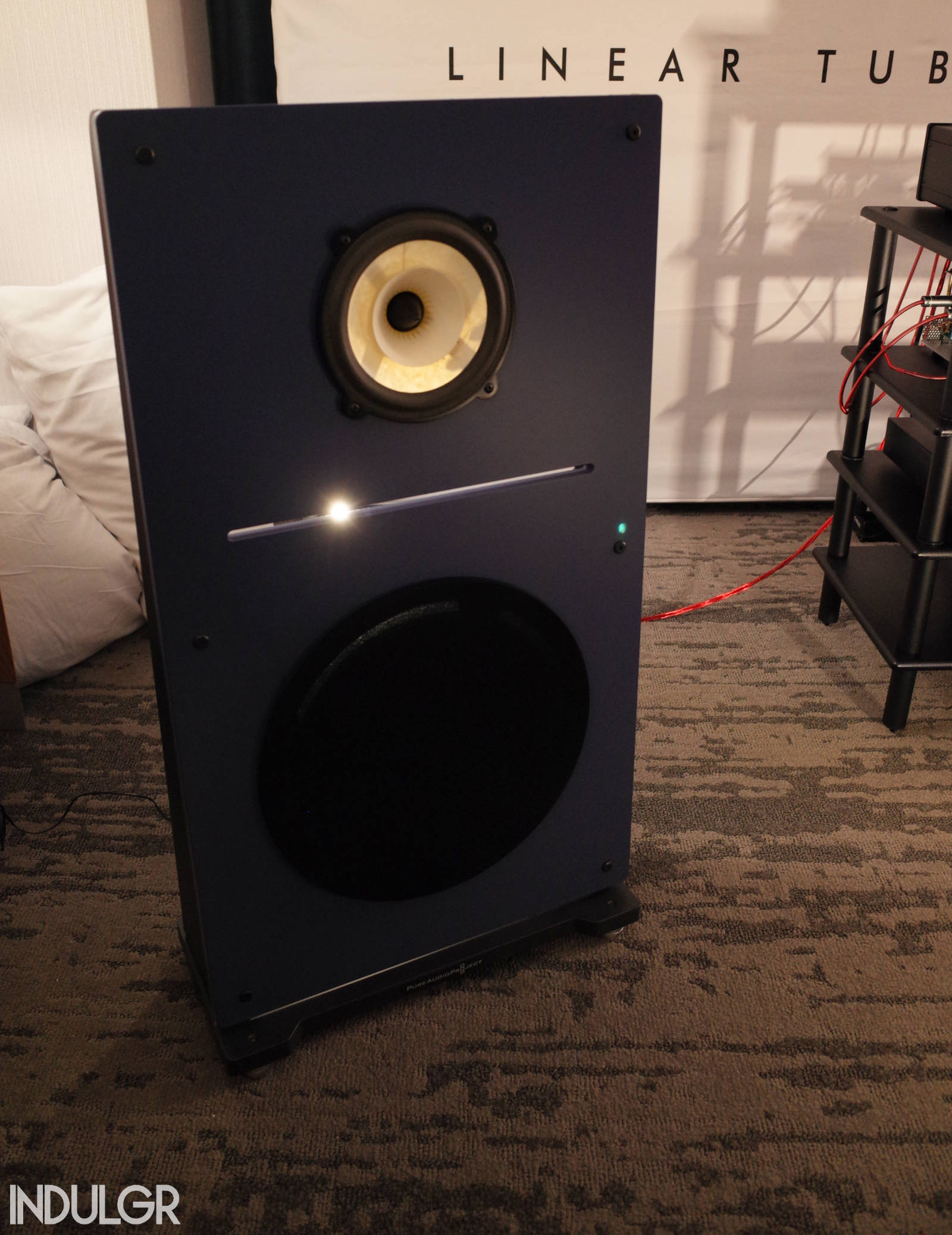 PureAudioProject Duet15 Prelude open-baffle-speakers ($6,490 USD) are anything but entry-level, but they do represent the smallest offering from the PAP product lineup. Soundwise, there is no smaller sound from PAP open-baffle-speakers. Though, I can see this loudspeaker being less imposing as it barely takes up more real estate than a pair of stand-mounted monitors.
Using the Voxativ AC-1.6 full range driver and large 15-inch woofer, the Duet15 represents a truly insightful full-range experience. The Ferrite magnet and light Japanese paper cone of the AC-1.6 driver is what makes this loudspeaker an instant classic. Its build quality is top-notch and sound is realistic, smooth, full-body, transparent, with all the clarity, resolution and a beautiful sonic finesse. This driver is a natural match with the Duet15 design.
All cabiling sourced from Anticables.