Florida Audio Expo 2023 is a wrap!
The kick-off event to every hi-fi calendar, Florida Audio Expo 2023 returns to its full glory. Attendance and brand participation were at their highest levels in years. The overall mood and vibe of the show was that of celebration, and less of the worry and fear you might still find elsewhere in the country.
And yes, one can't help but find the sunny, but surprisingly mild, Florida weather a great escape from the doldrums of February's typical frosty state-of-being. But before we get on to our show highlights and best-of-show selection, it's only proper that we give thanks to Doug White of The Voice That Is! who powered this year's Florida show coverage.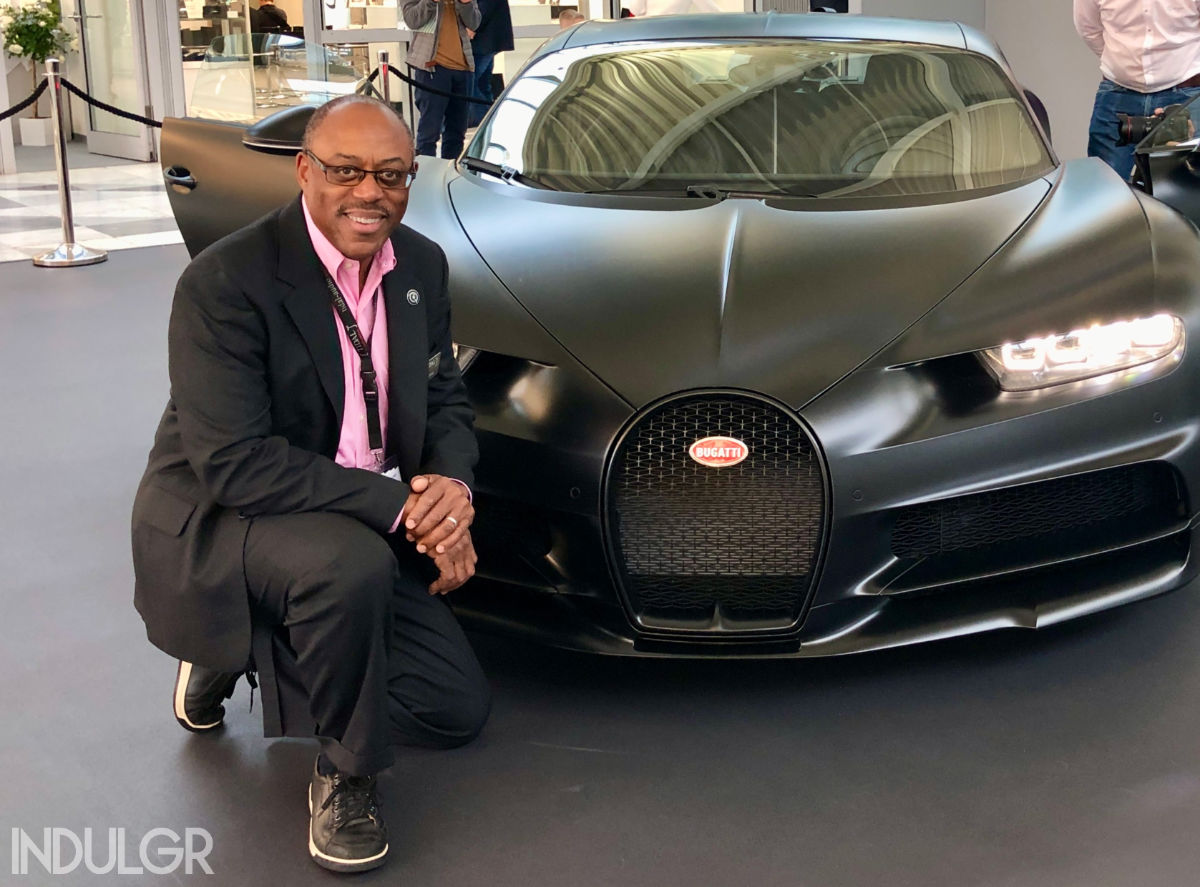 Up First, The Show Highlights
Before we get on to our consensus winner for best-of-show, let's recap the high-end exhibits that got our juices flowing and pockets tingling.
---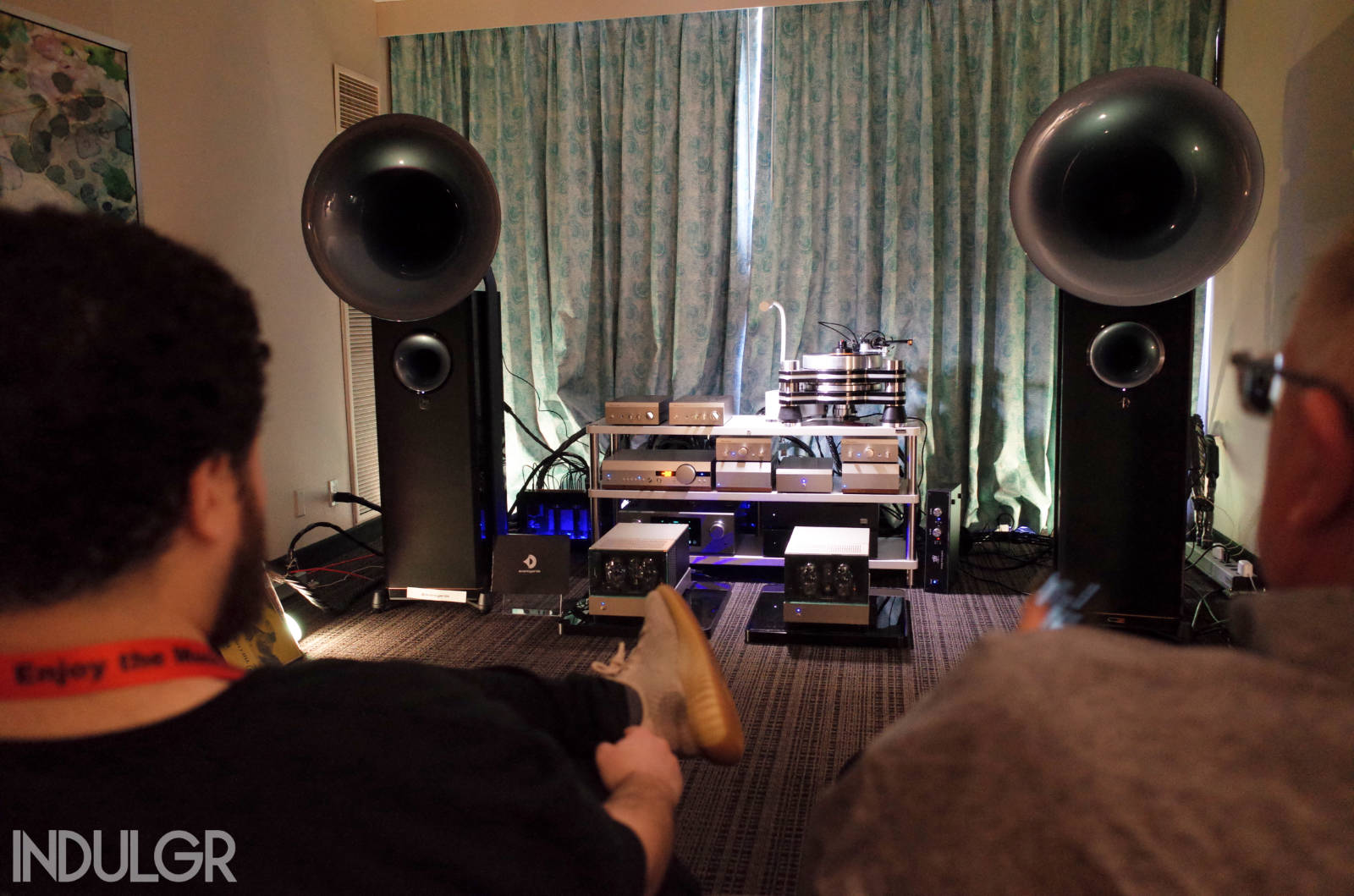 House of Stereo a Jacksonville, Florida High-End Audio dealer specializes in creating experiences in audio that rival the live-in-concert experiences. Here at the Florida Audio Expo, we have nothing less. Big glossy horn loudspeakers, tube amplifiers, vinyl on call. What more does one need to have oneself transported to both the time and location …
---
Destination Sound Group was upping the ante for the Florida Audio Expo 2023. A year earlier in 2022 Destination Sound Group was making waves with their VAC Integrated, LampizatOr DAC, Tobian Sound Systems 12FH loudspeakers, and Final Touch Audio cables. A considerably sized consensus was formed among press writers that the system was one of …
---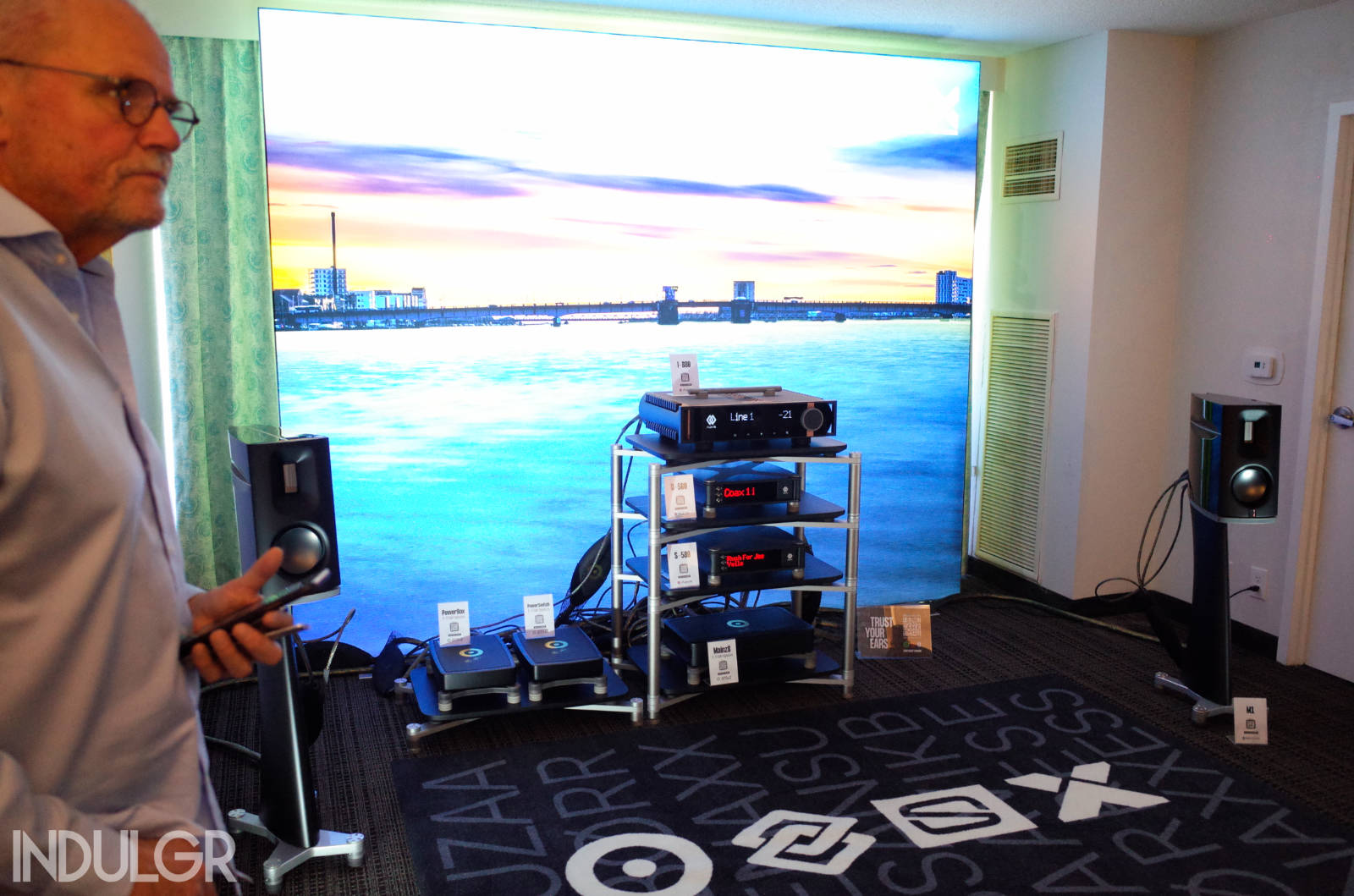 Next Level HiFi is a high-end audio dealer serving the Chicagoland area from their showroom in Wayne, Illinois. At the head of their hi-fi activities is Tyler and Dana Mueller, who have become quite renowned for their audio show exhibits. Somehow, always finding a clear path to consistent and honest sound no matter the …
---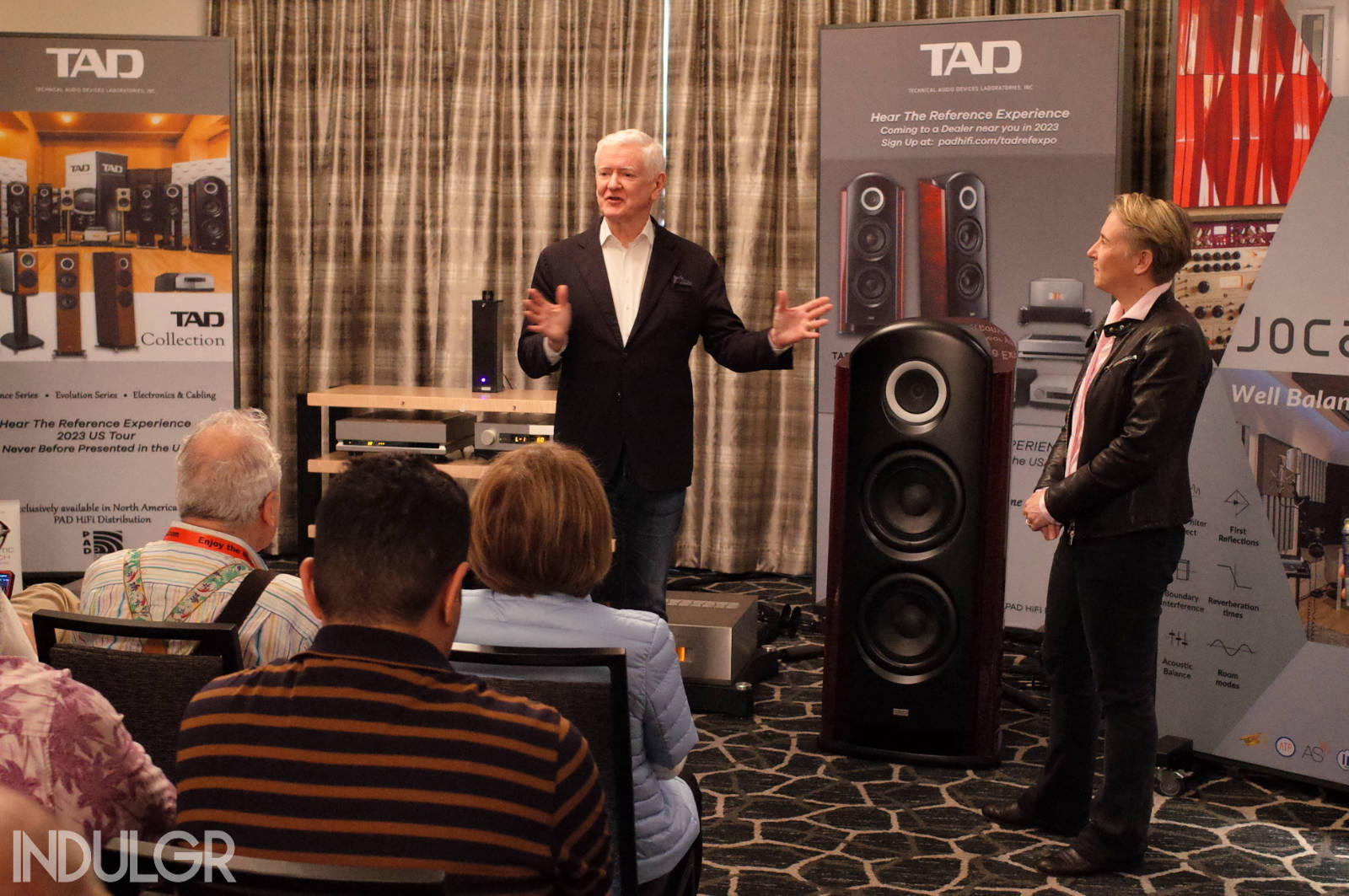 Pro Audio Design is the exclusive distributor for TAD HiFI and their professional products in the USA and Canada. How this came to be is quite the story. Pro Audio Design (PAD) founder and president, David Malekpour, has had a long standing relationship with TAD that traces his nearly four decade career in …
---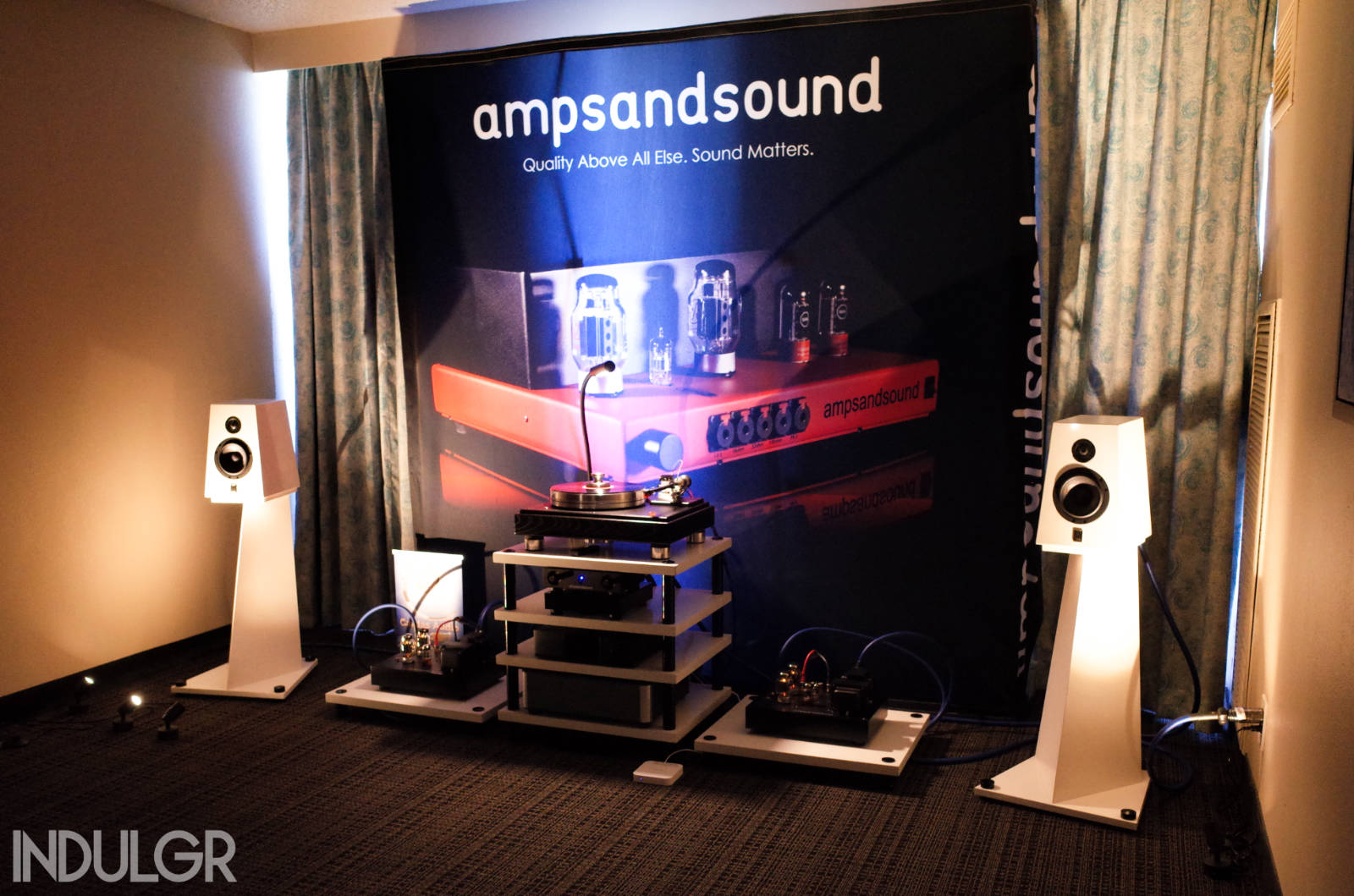 Justin Weber, founder of Ampsandsound, had an incredible dance partner in Acora Acoustics at this year's Florida Audio Expo. While Acora was downstairs on the main floor stealing all the Florida sunshine with their new VRC, newly minted Acora fans were now roaming the halls of the upper floors looking for Acora's other listed …
---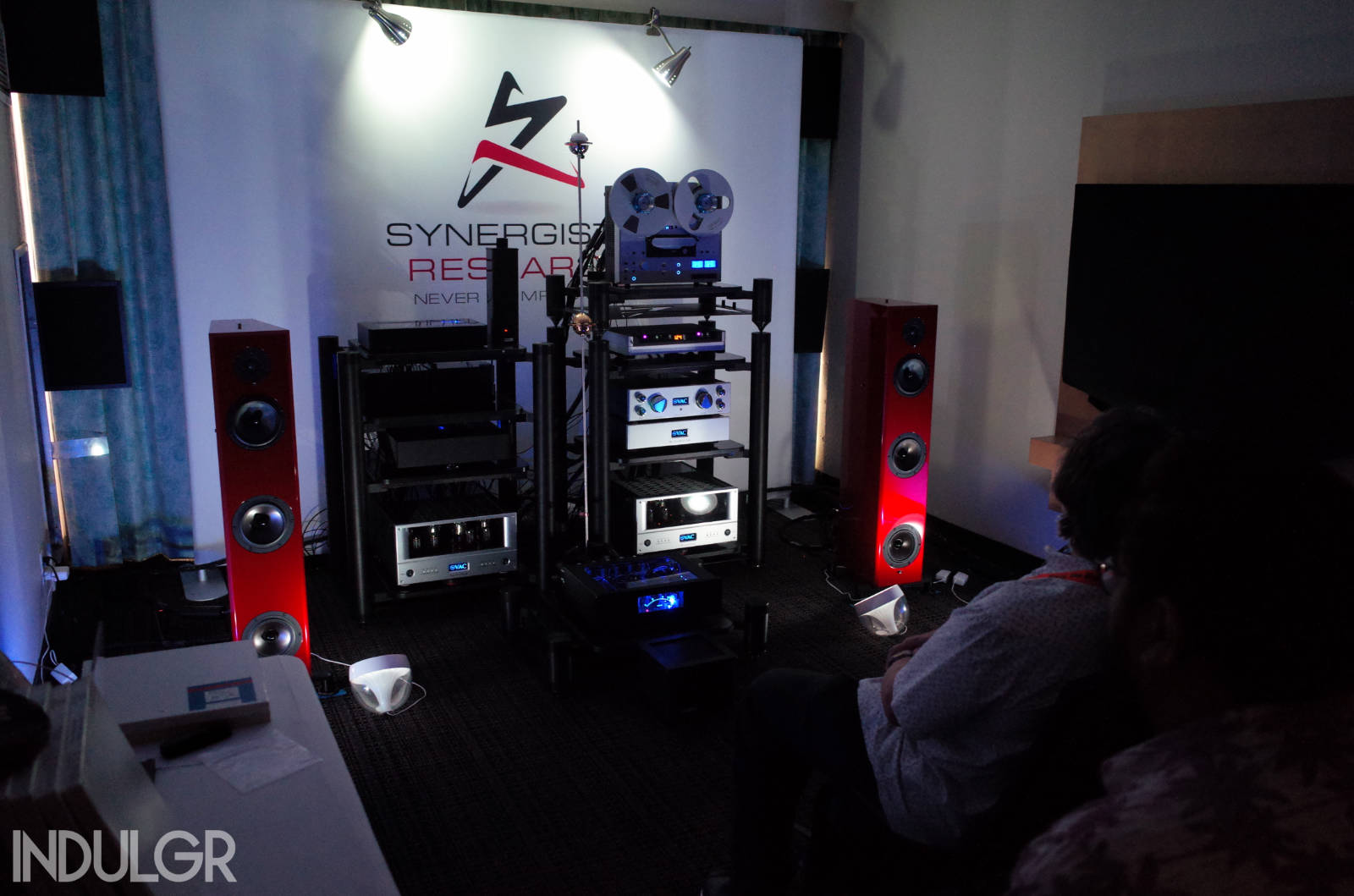 Scott Walker Audio, an Anaheim, California dealer teamed up with Synergistic Research of Fountain Valley, California to put on one of their famous tweak-fest demonstrations that covers every conceivable avenue of audiophile tweakdom. From power conditioning, acoustic room treatments, racks, shelves, grounding, cables — with nearly all categories toiling in both active and inactive …
---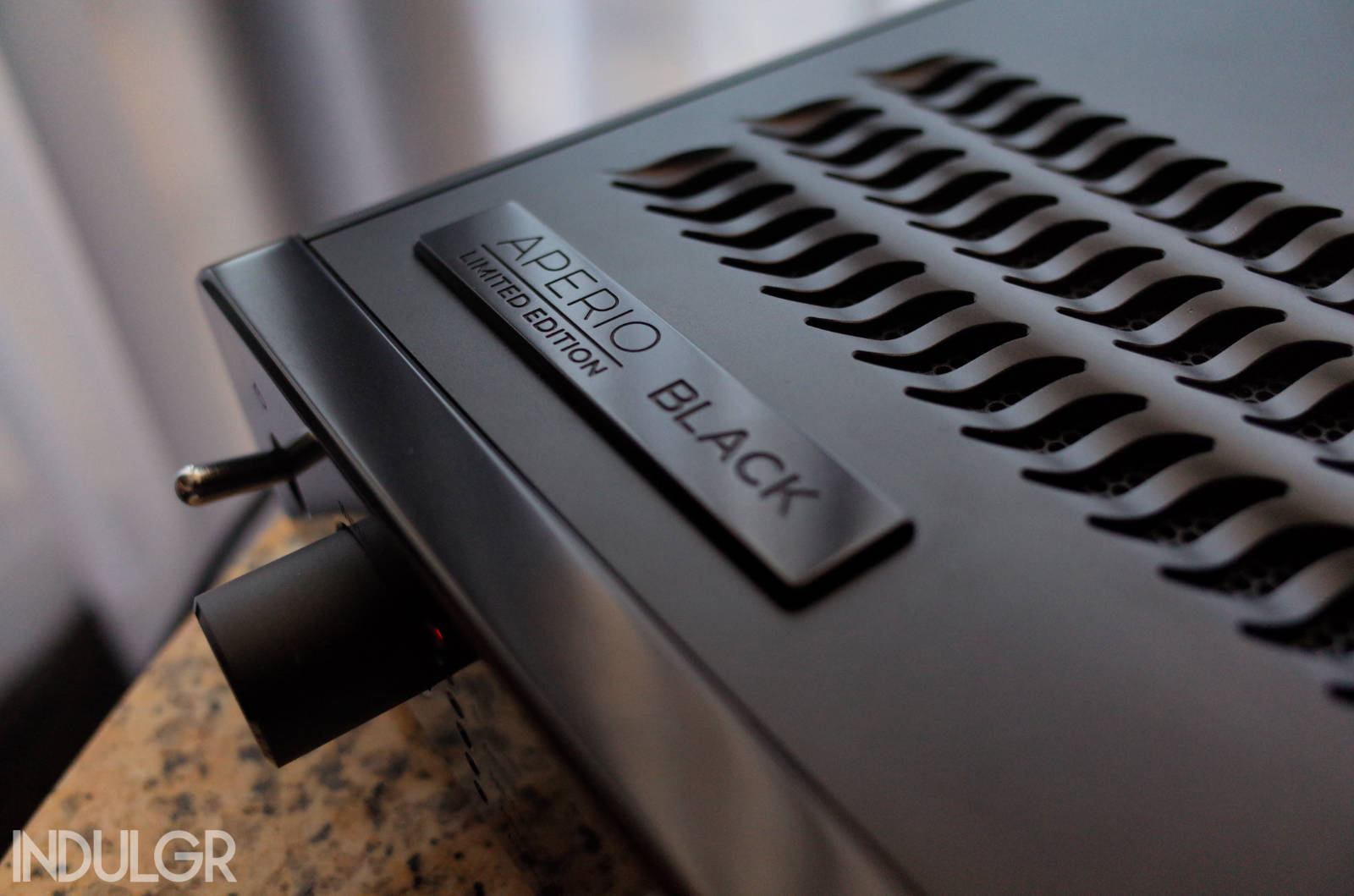 Warwick Acoustics is a UK based manufacturer of ultra-high-end headphone and automotive audio systems. Their unique, single stator, electrostatic drivers carry a bevy of world-first technologies that come together to form all-in-one headphone and amplifier systems — like the Aperio Black — that offer world class resolution …
---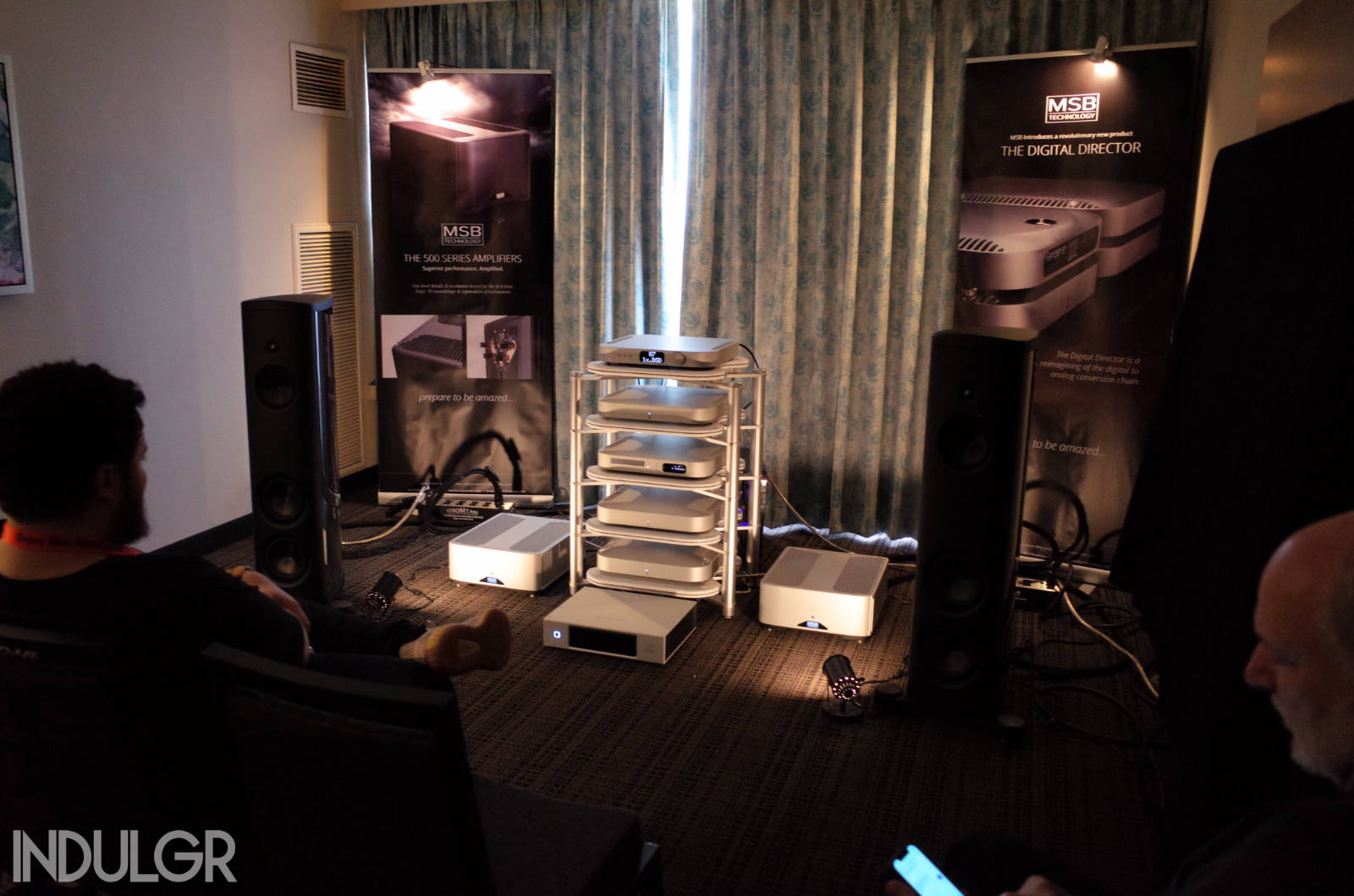 US-based digital audio technology company MSB Technology has been at the forefront and arguably at the top of ultra-high-end digital audio reproduction world for more than 25 years. Without fail, at every audio expo they attend, they always put forth class-leading performance at or near a level deserving of the title: best-of-show. …
---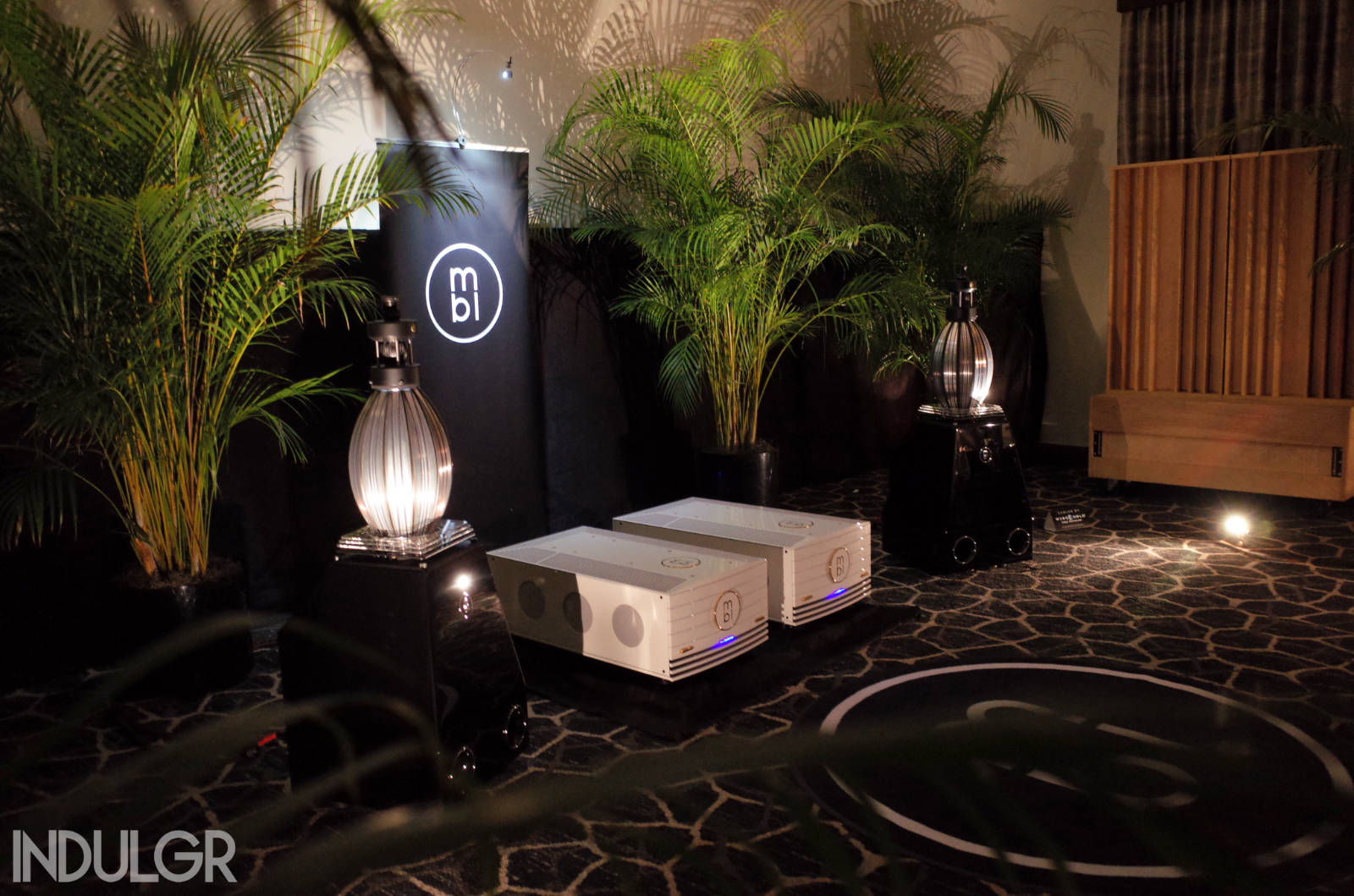 MBL is arguably the most well-known ultra-high-end audio brand in the world. MBL is often seen in the homes and apartments of ultra-high-net-worth individuals. MBL is the premiere one-stop-shop for complete, gorgeous, preconfigured systems, not unlike Warwick Acoustics, albeit at a larger scale with a more posh, bespoke touch, that wouldn't …
---
Drumroll please!
---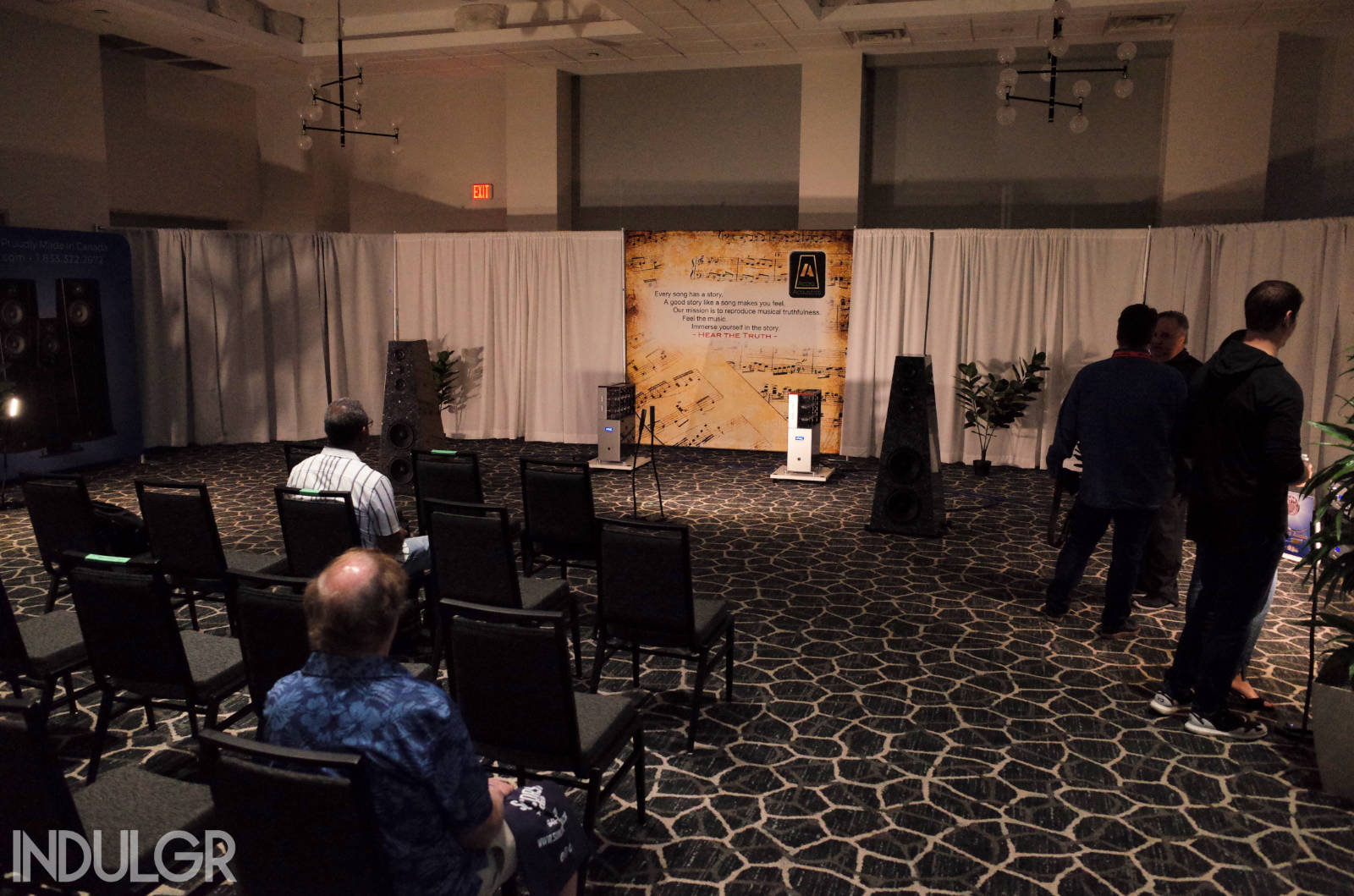 BEST OF SHOW – Florida Audio Expo 2023
"The new Acora Acoustics VRC does something almost unmatched elsewhere in audiophile history. It takes the goalpost and moves it so far down the road, that what was once considered true high-end, is in real danger of being demoted to bespoke mid-fi." —Eric Franklin Shook
Jameson's words:
For the audiophiles reading, you all have a memory of a system that flipped your perception of music listening into so much more than what you thought it could be. It's so ingrained in your mind that you'll never forget it. There's one for all of us. For me, it was a pair of original Abyss AB-1266 headphones driven by a Cavalli Liquid Gold, all things I had never heard of before until that day.
Hitting play on a needle drop of Led Zeppelin's Whole Lotta Love changed music listening from something passive, something everyone did, into an obsession. If you haven't had that moment yet, yes, it's every bit as meaningful as I'm making it out to be, and I highly suggest you get to a dealer and give this whole audiophile thing a try. Why am I talking about this paradigm shift all of us experience at one point or another? Well. I'm here to tell you it can happen again.
There's another level. Diminishing marginal returns have been reset. Meet the new benchmark. This is the Acora VRC.
Electrostatic speed and midrange purity? Check. Thunderous, tight, deep, linear bass that could pressurize an auditorium? Check. Staging that's somehow blows well past the far away walls of the gigantic listening room Val occupied this year while managing to hold a life-sized, rock solid, dense-as-reality center image? Check.
I know this all sounds too good to be true, but you'll just have to hear it for yourself. And believe me, you're going to want a pair.