Fern & Roby is a Richmond, Virginia based maker of speakers, audio furniture, turntables, and electronics. Here at Axpona 2023 they were showing with Linear Tube Audio (LTA) system electronics, Weiss digital conversion (DAC) , and Black Cat Cable.
Fern & Roby founder Chris Hildebrand was showing two familiar pairs of speakers in a rather unfamiliar way. The Raven III ($8,500 USD) loudspeakers are a full range, floor standing speaker with a modest footprint. Basically, a slightly larger version of the Raven II bookshelf speakers also on display, but with more bass.
The Raven II ($6,750 USD / smaller) as you can see in the pictures below however is not positioned on a bookshelf, but rather a clever set of angled floorstanding… stands. At first I was fooled into thinking that Hildebrand had kept a new floor standing model secret, but alas, no foolery here. It was his own customers who found that placing the smaller Raven II on the floor with makeshift stands resulted in pleasing results when bookshelf placement was not optimal.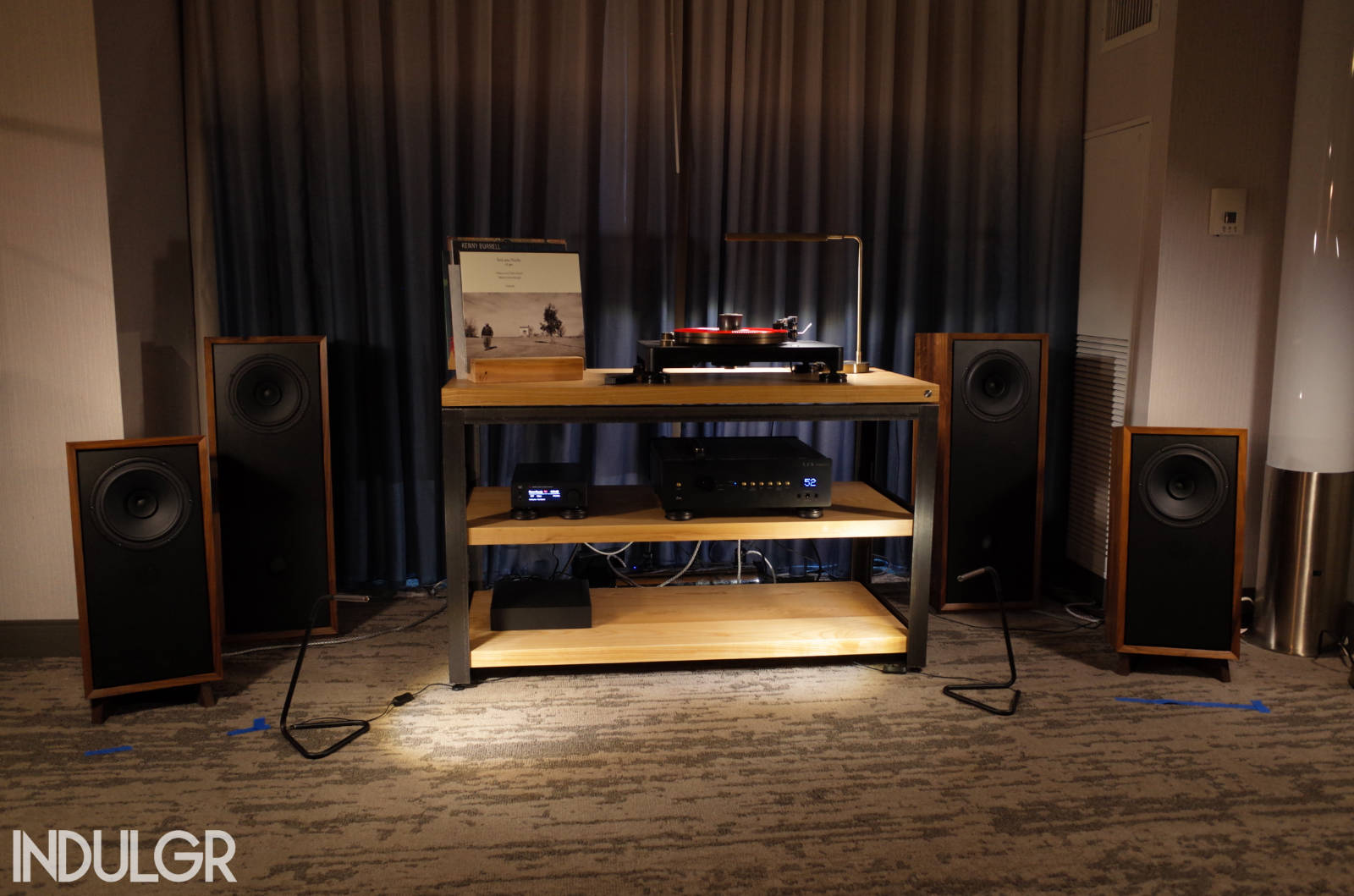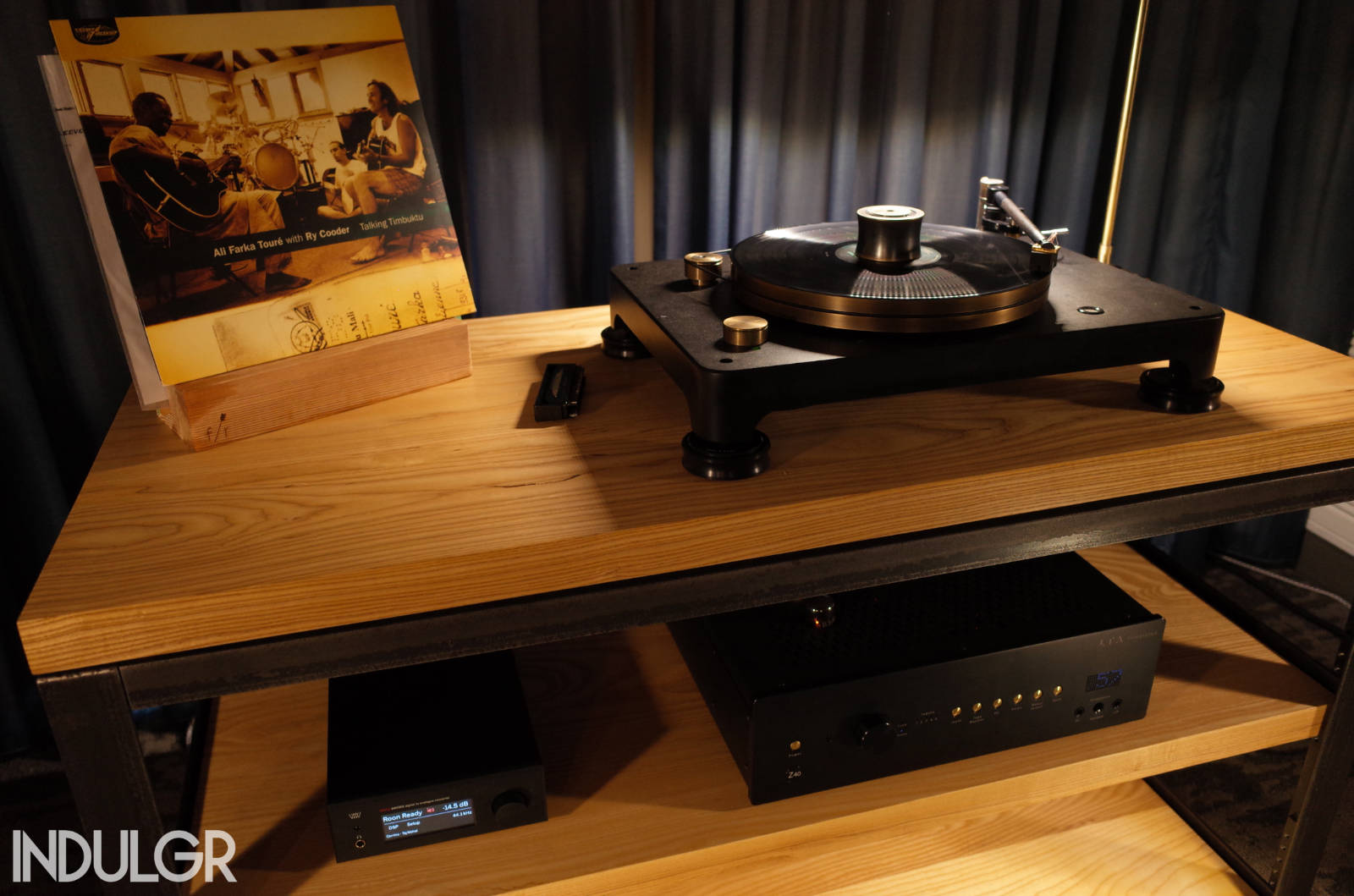 During the Axpona 2023 show the Raven III and Raven II were swapped in-and-out of the system. Even Hildebrand wasn't sure which of the two he preferred most in the exhibit space. As for myself, I can make a strong case for using either in the system as a floorstander.
Also showing, a Fern & Roby Montrose Heirloom Turntable w/ Schroder CB Tonearm ($14,500 USD) and LTA Internal Phono Stage w/SUT as a $1,500 option. Mounted with a Sculpture A: A 3P Ebony cartridge ($4,535 USD).
Digital was handled by a Weiss DAC501 ($9,645 USD) digital-to-analog converter, known among our writers to be one of the best sounding options on the market, irregardless of price, and good with headphones.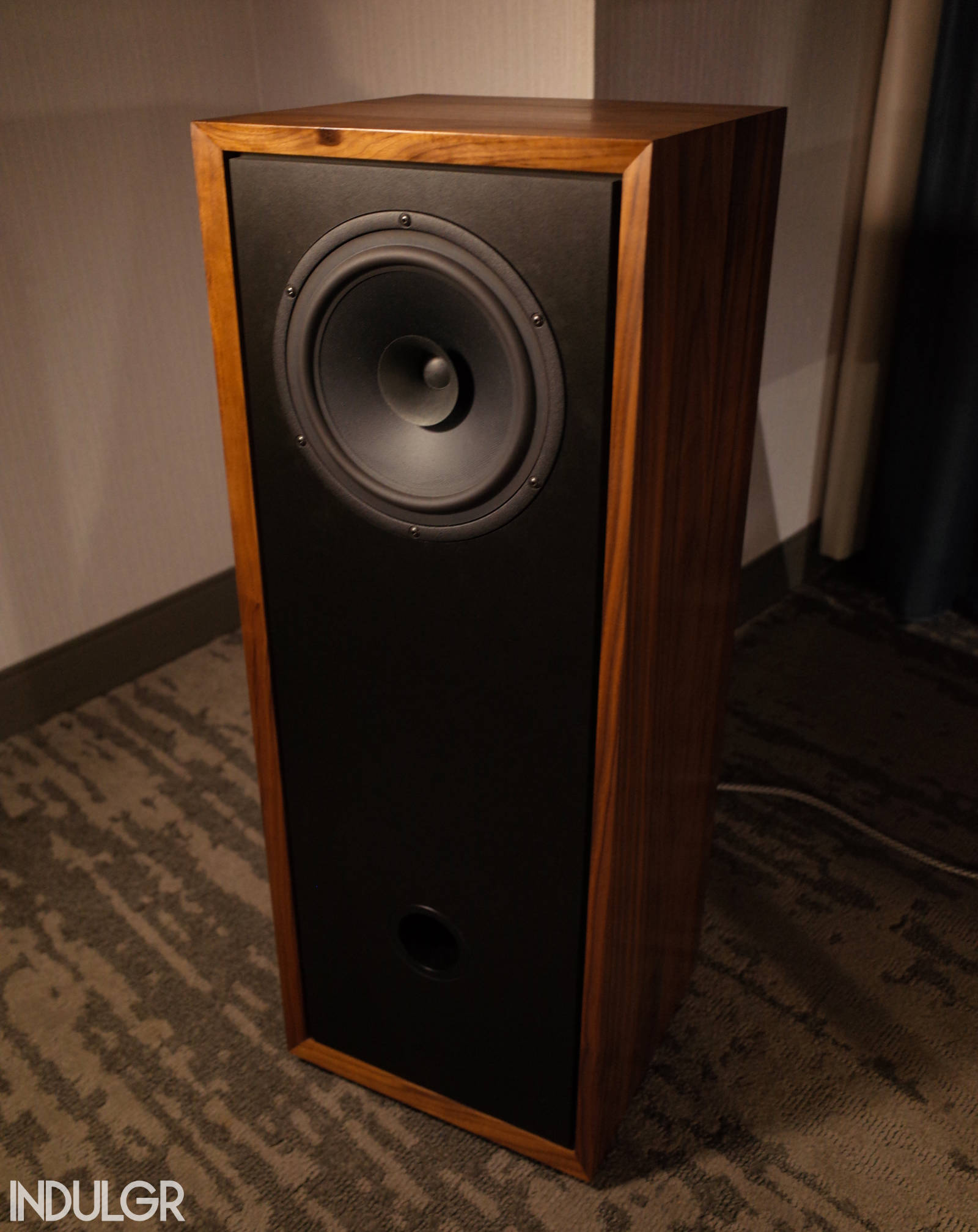 Powering the whole affair, a recently updated (as of 2021), LTA Z40i+ Integrated Amplifier ($7,650 USD). Doling out ~51 watts per channel, which is remarkably ample for speakers 85db sensitive and above. Features abound, with both high and low gain headphone outputs, stereo subwoofer connections, and an optional MM/MC phono stage.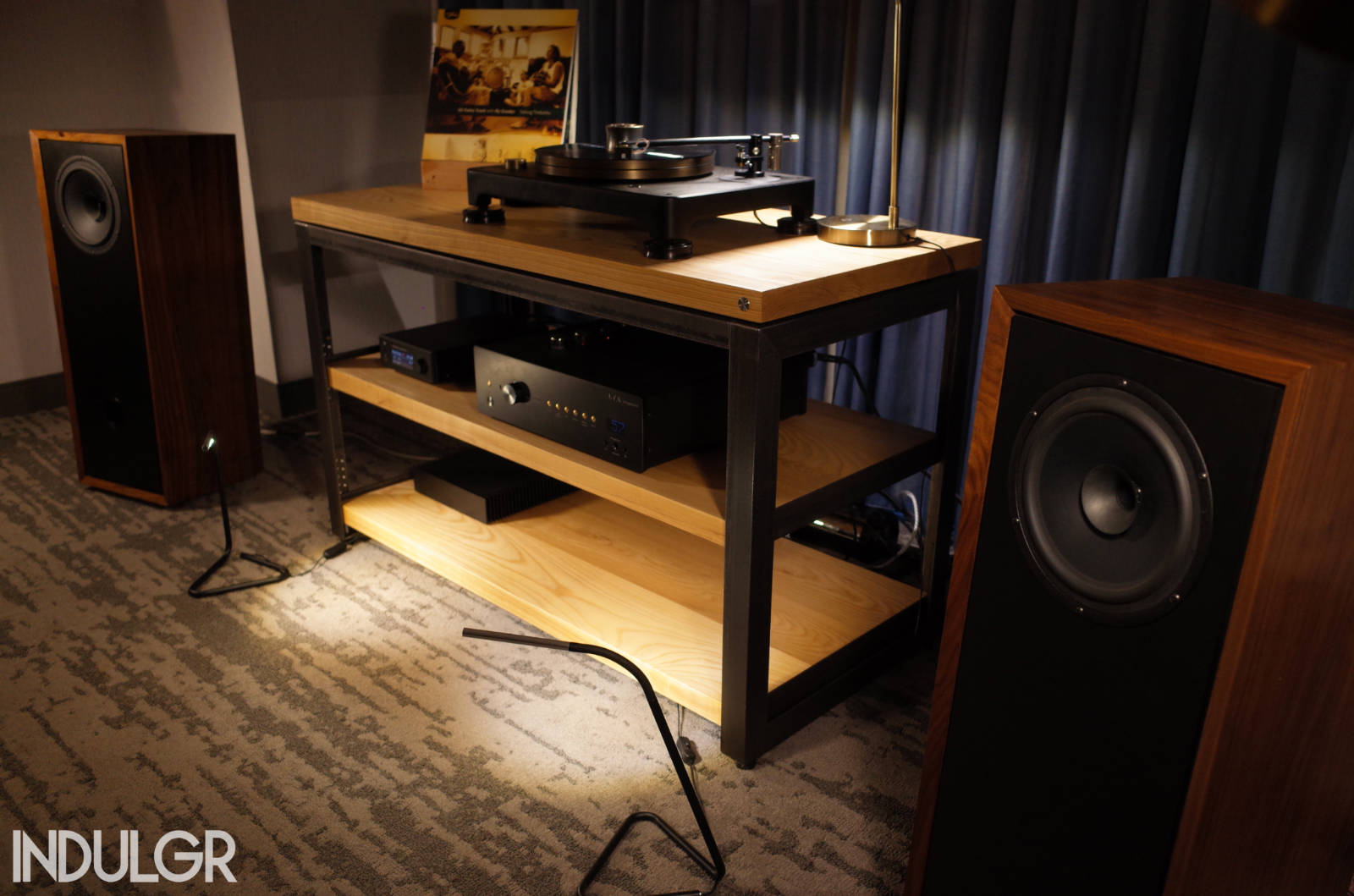 Fern & Roby was also showing their Ash Equipment Rack ($6,500 USD) which measures 48-inches wide by 22-inches deep. Made in Richmond from welded steel and ash wood slabs.
Rounding out the display, several Fern & Roby made accessories like the Brass 630 Gram LP record weight ($135 USD) and Isolation Feet ($425 USD / set of four).
All cabling for the exhibit system was sourced from Black Cat Cable.