If you started off your Axpona 2023 experience by rushing to floor sixteen (the uppermost altitude-iness floor of the show) exiting the elevators to the short end of the hallway, and set off on your weekend tour, letting gravity take the lead, then you likely encountered Bayz Audio via New York City based ultra-high-end dealer Rhapsody Audio.
The Bayz Audio experience is a great high-water-mark and baseline to begin any audio show with, but for the timid a bit unsettling in its presentation. All of which is fine and dandy, as I have marketed myself to potential lovers in a similar fashion with great success: "If I'm not the best, at least I'll definitely be the weirdest."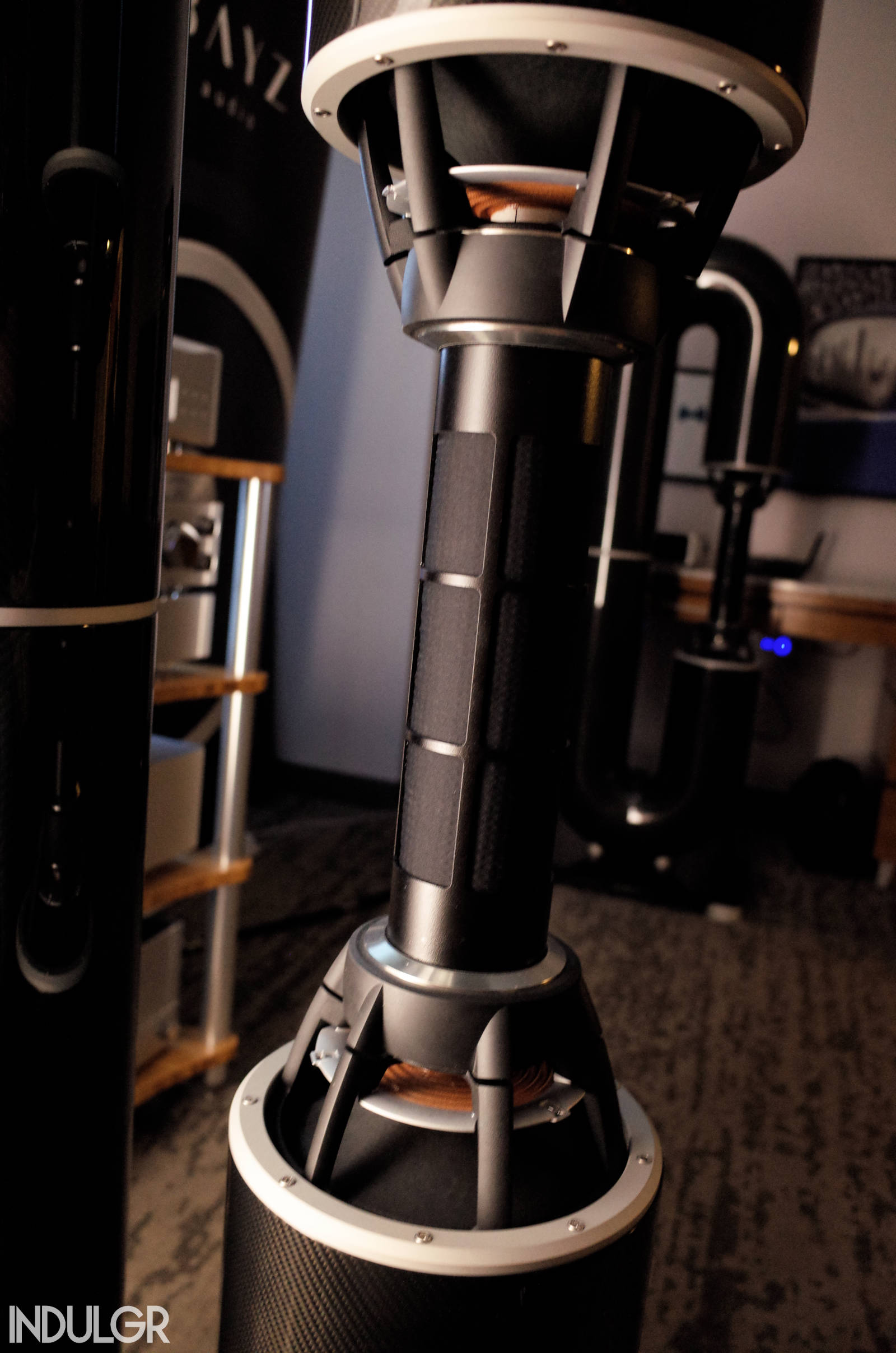 What makes the Bayz Audio Counterpoint 2.0 (as shown in Carbon Fiber $159,900 pr USD) sound so cool in my opinion begins with the omni-directional presentation of the vertically aligned radial drivers, much like MBL in the way they load the room. You receive both direct and reflecting high frequency information, only distinct from each other by time of arrival. This creates both broad and pinpoint images, and as far as the ears can see, there are few like it.

Second on the cool list, the seemingly unorthodox carbon exclosure that contains two 9-inch woofers to handle frequencies down to 24Hz. However, this unorthodox approach is more paradoxical in nature. All of the same bass loading principals we are familiar with in high-end audio terms still apply to this enclosure, it's just in this beautiful formation the truth is caught standing on its head for attention.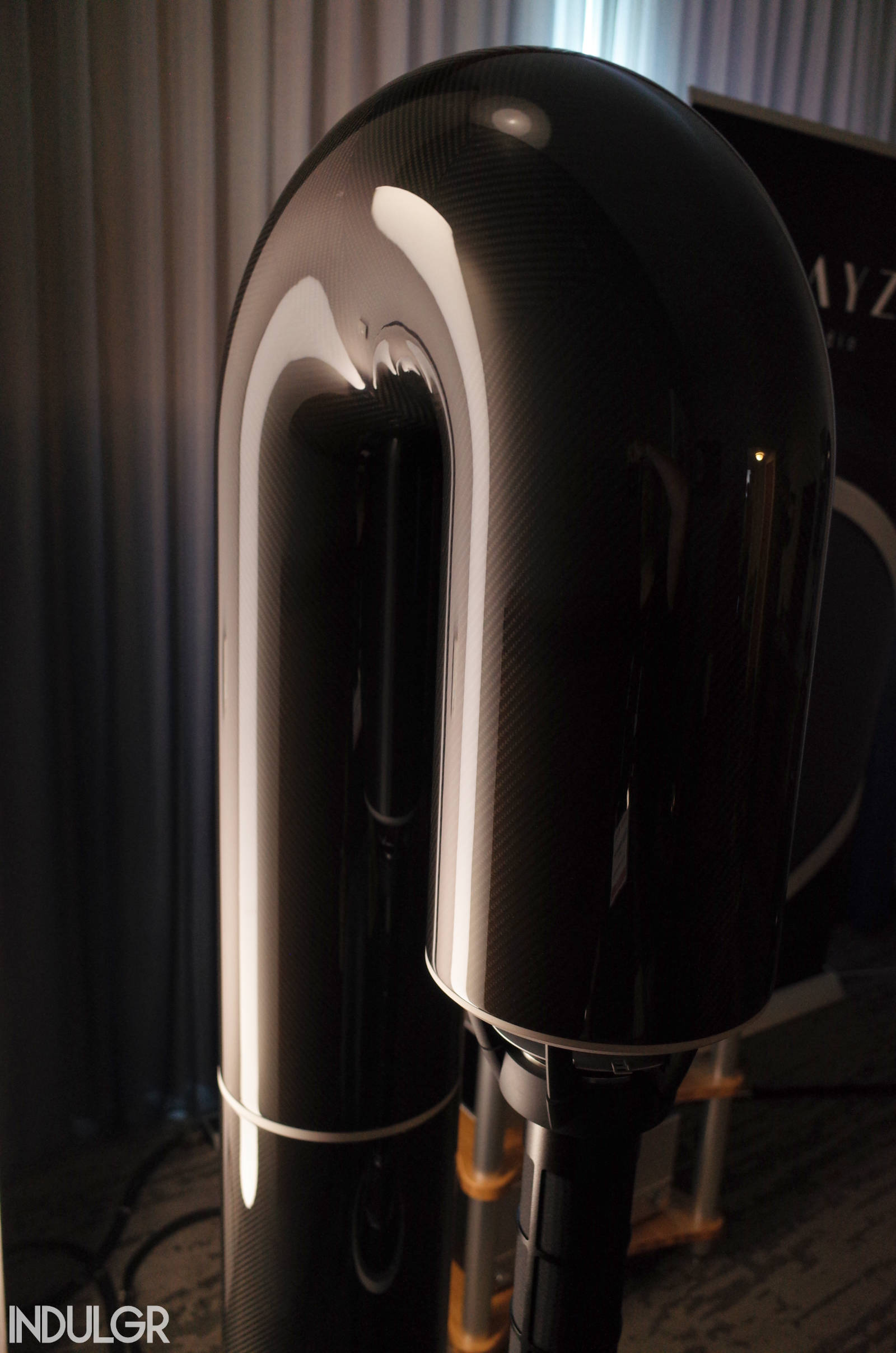 Furthermore, the system curated by Rhapsody also set benchmark status for the show with a choice of electronics. VAC Master Preamplifier with Outboard Power Supply and Signature 200 with VAC iQ System handling the amplifying power, Taiko and Esoteric on the digital front, leaving not an ounce to scoff at. Truly an ultra-high-end experience for the ages.