T.H.E. Show 2023 presented a selection of speakers this year that were far and away higher-end and better sounding than in past years, and to my ears the new hotel had less challenging rooms and better results than previous years in Long Beach. Here's a small selection of my personal highlights.
More of our reporting on THE Show 2023 can be found here.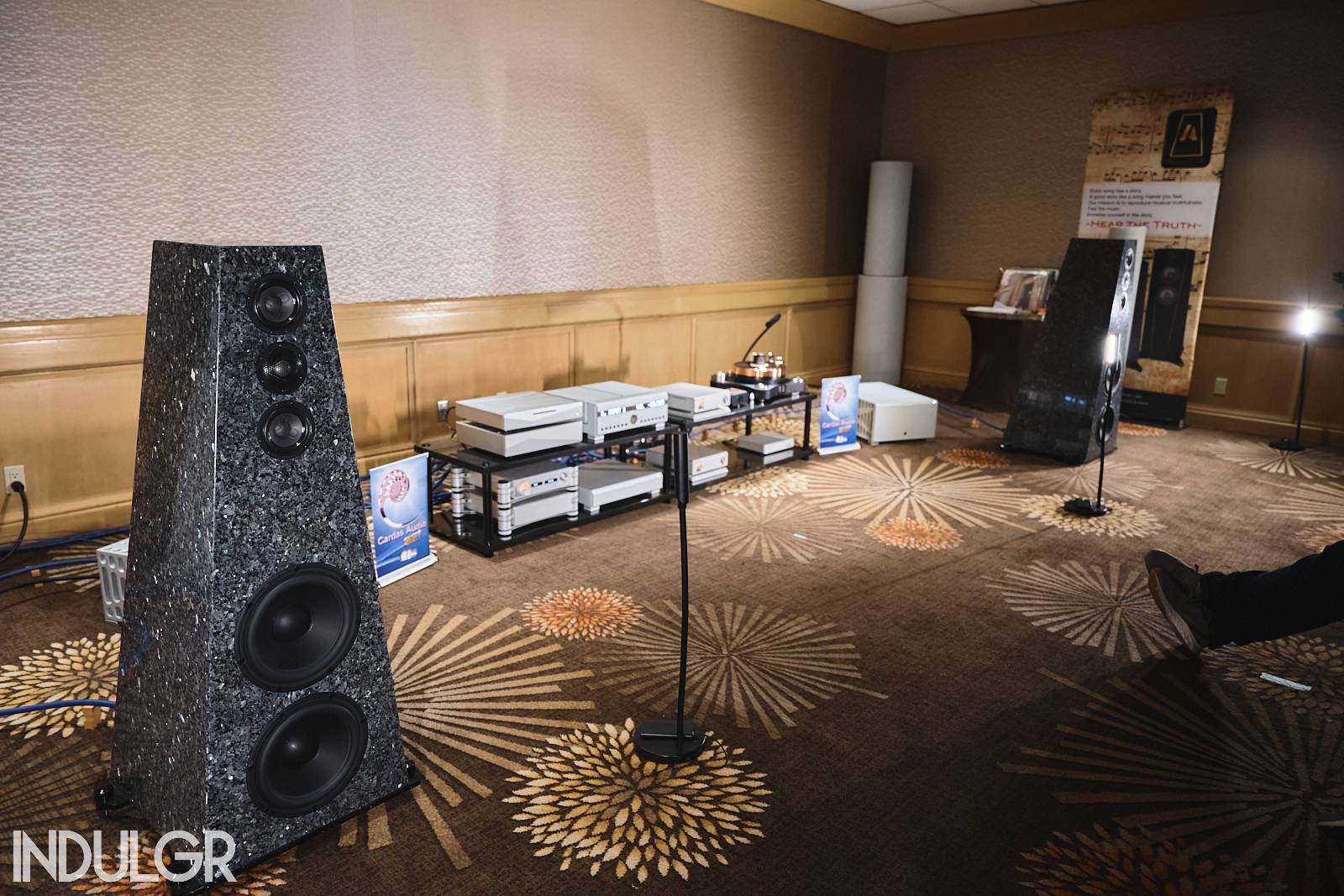 Acora Acoustics
With a price north of $200k USD the Acora VRC loudspeaker is an absolute assault on the state of the art in audio reproduction. Designer and owner Valerio Cora, while humble about his achievements, is a consummate connoisseur of high-end audio, and his sensibilities show clearly in his speakers. This room threw a huge soundstage, with a sense of never-ending headroom, huge dynamics and nearly limitless clarity. Partnered with Boulder and Nagra electronics, this room was among the cleanest and most even sounding rooms at the show.
Acora VRC – $218,000 (pair)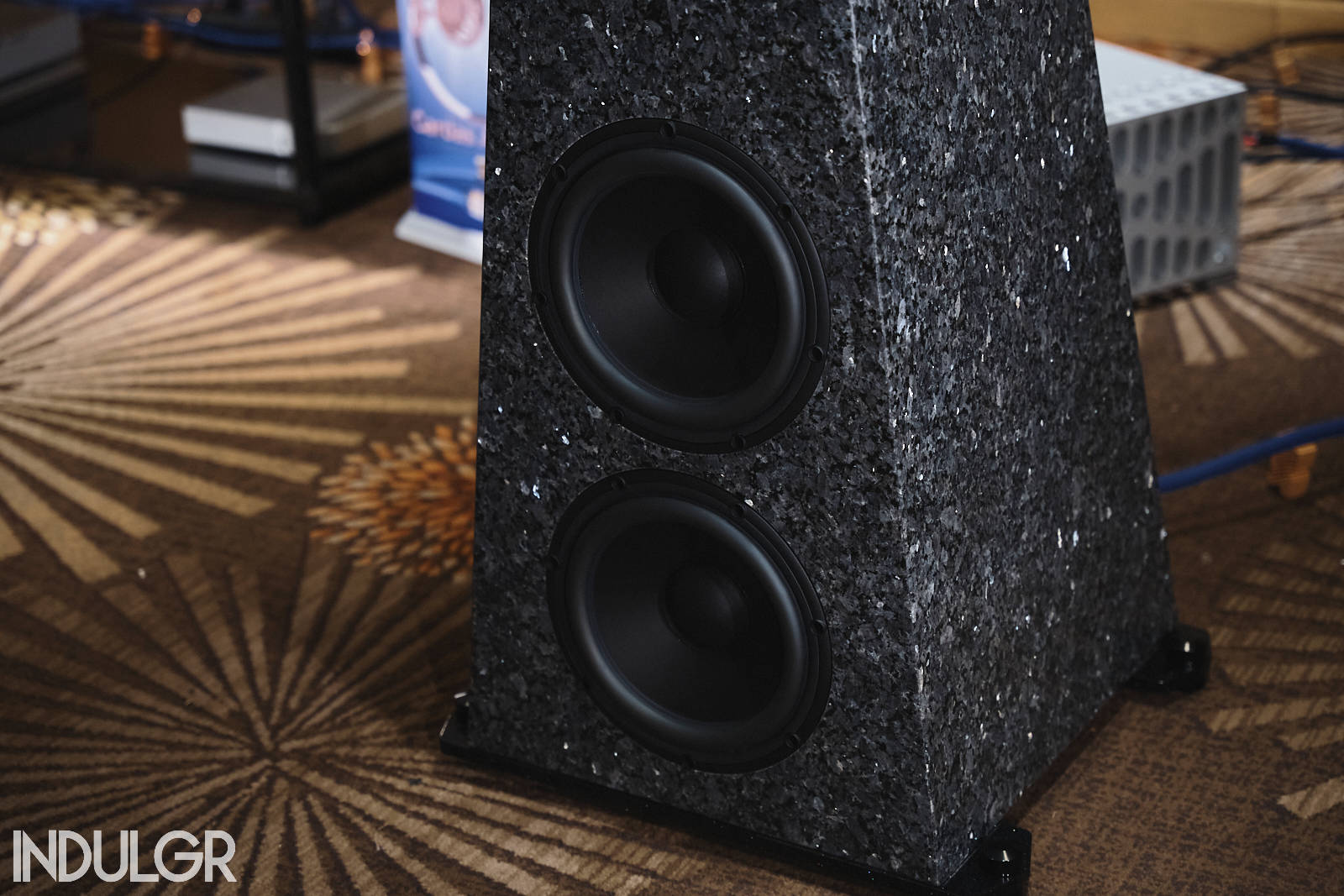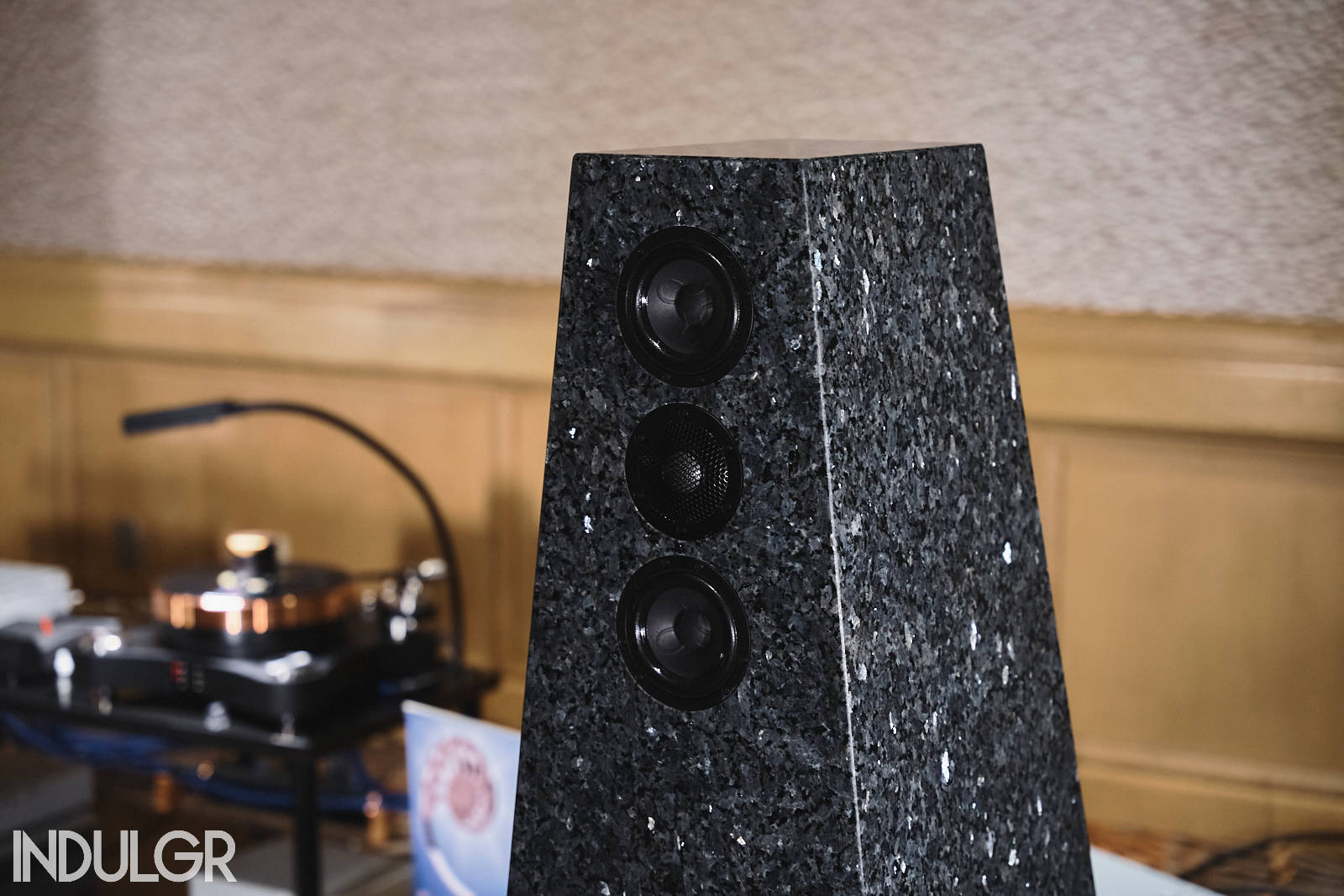 ---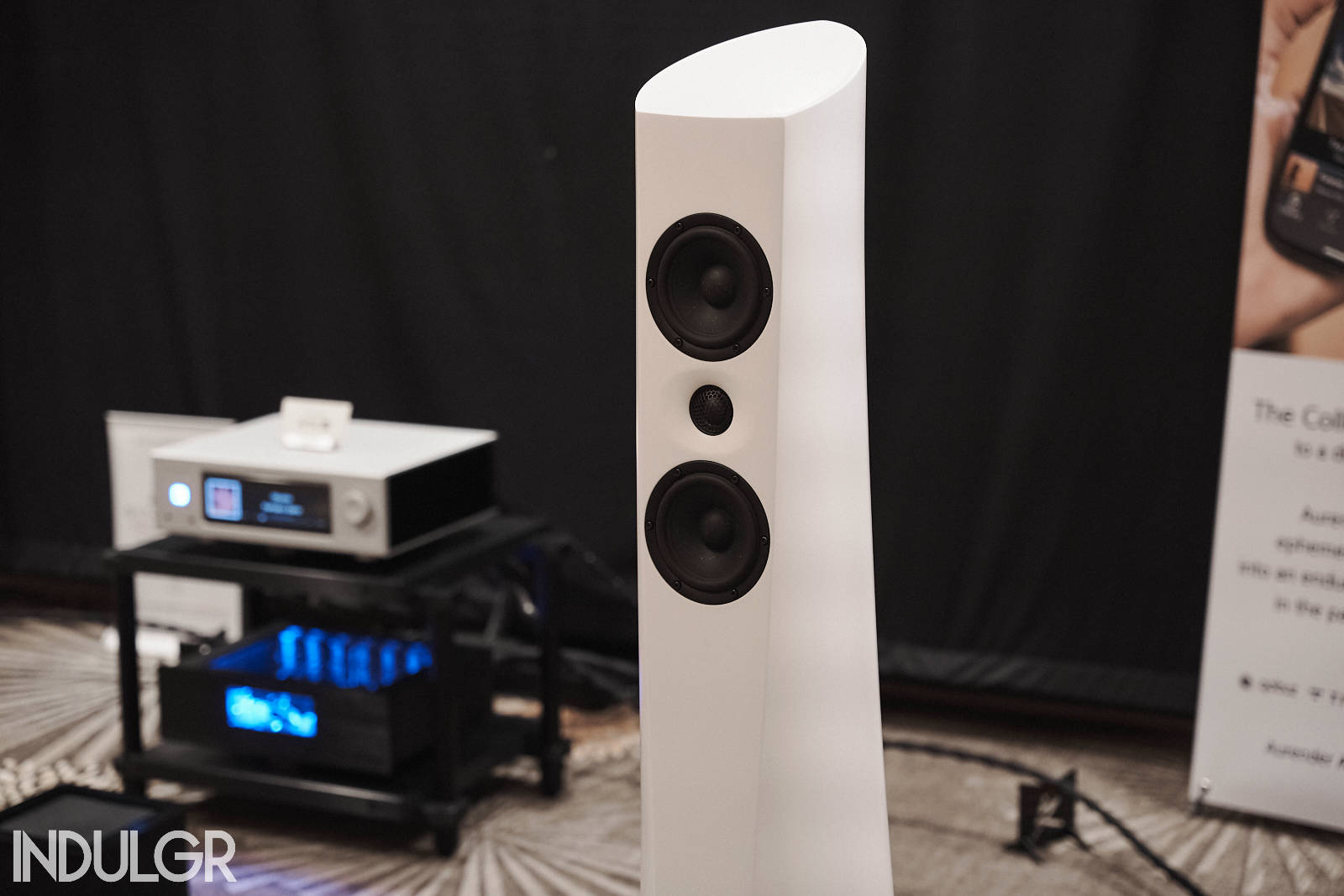 Estelon
Showing with Scott Walker Audio, Estelon loudspeakers had several rooms, but this one, with presentation and music selection by Ari Margolis of Aurender stood out not only for its music selection, but also for its sweet and inviting sound. Some of the smaller Estelon Aura speakers demand amplifiers with plenty of power and refinement, and the Aurender integrated was happily cruising along, demonstrating with ease just how good great a single-box solution can be. A marriage of excellent design and sound.
Estelon Aura – $19,900 (pair)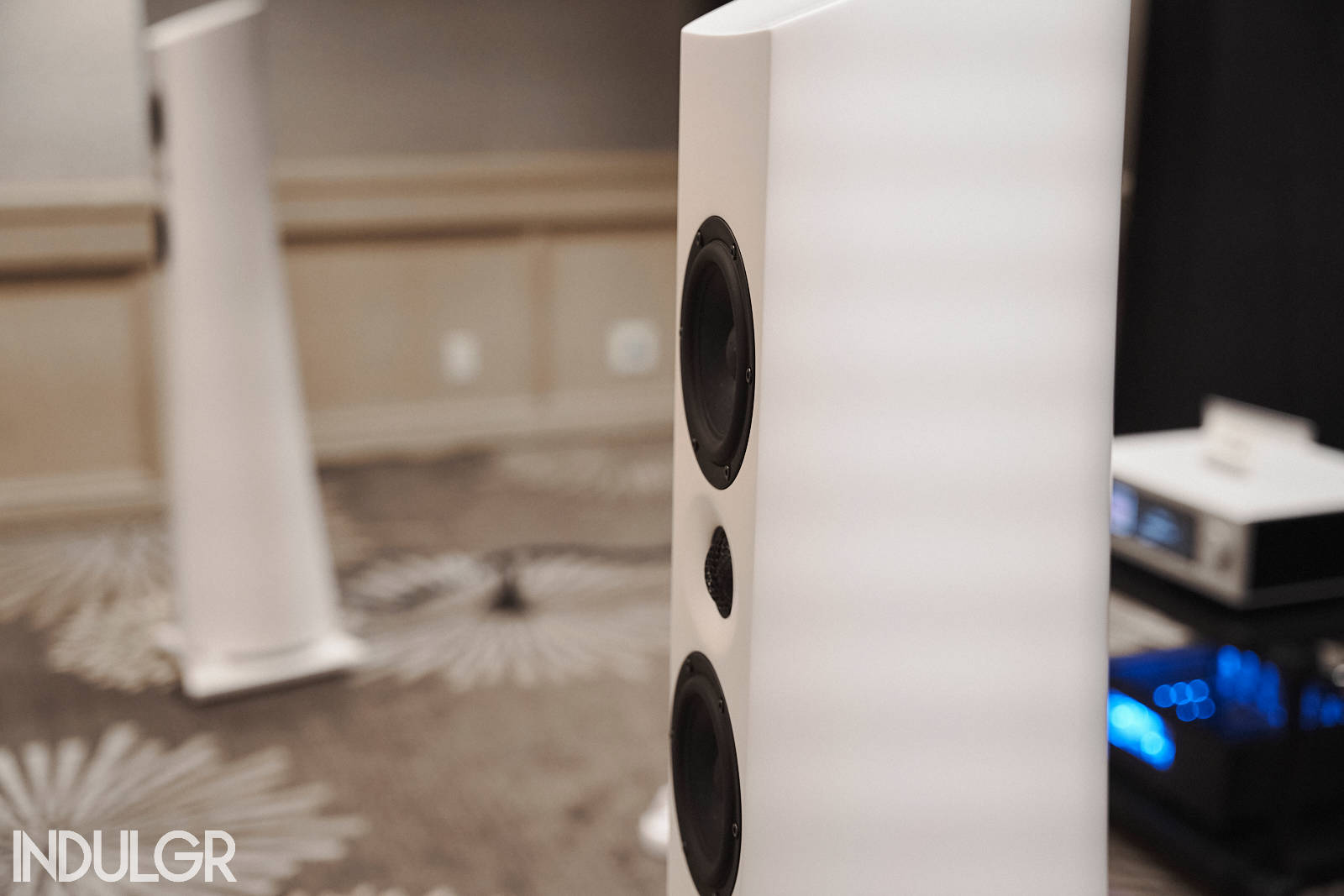 ---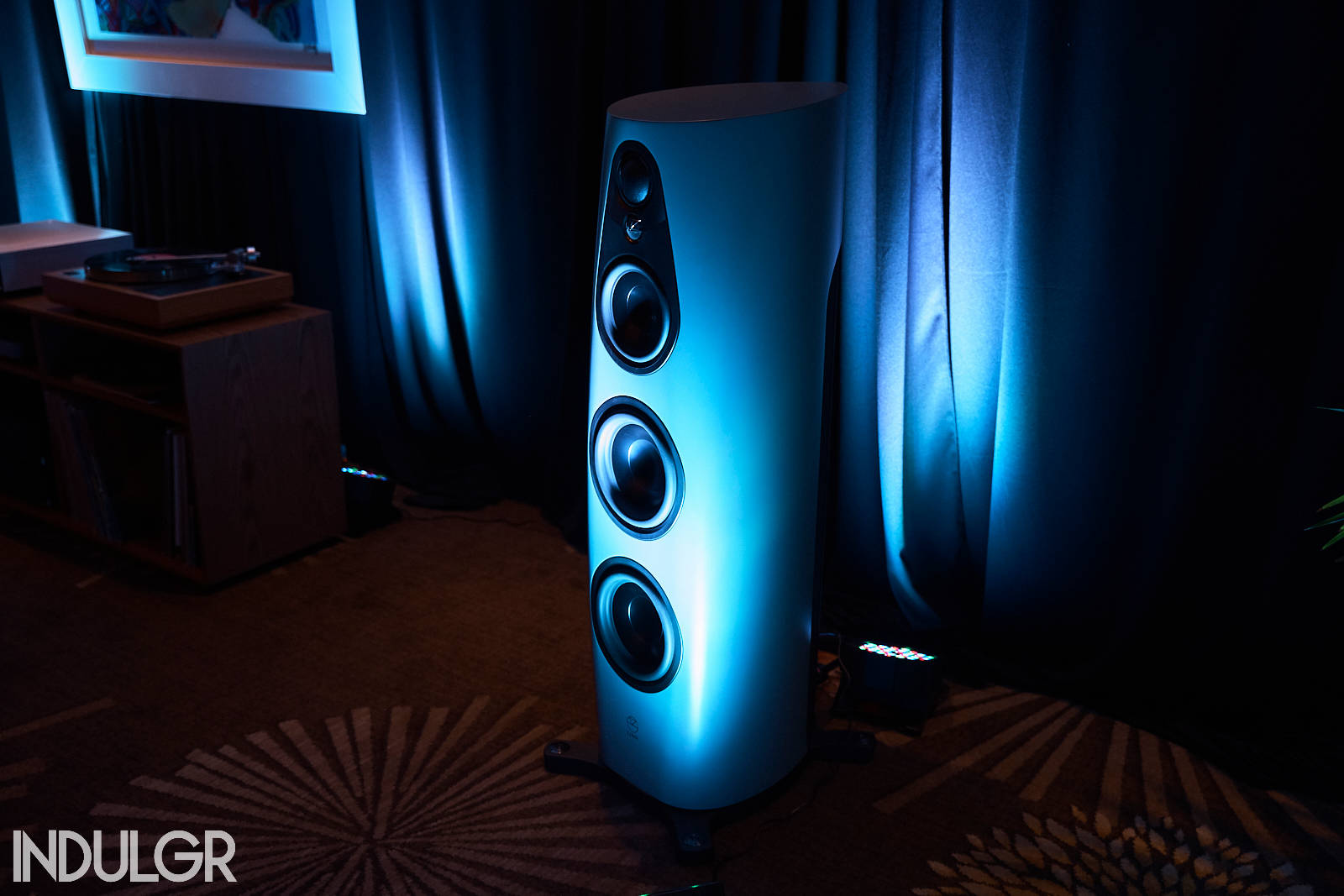 Linn Audio
Hi-Fi icons, Linn Audio of the UK, long absent from the North American show circuit made a debut of their new 360 loudspeaker system, which is firmly entrenched in the digital realm. Digital output from the Linn LP12 turntable goes into the Linn Klimax DX for DSP (digital sound processing) and then on to the new 360 loudspeakers, which have a dedicated D/A converter and amplifier for every driver. While unashamedly digital, the results were impressive on the familiar 'Paper Tiger' cut off Beck's Sea Change LP. Tonal balance in the mids and bass was excellent, and despite a rather large boost above 8-10khz, the system was very listenable. A good example of a bright speaker done well, and like the aforementioned Estelon/Aurender room, a nice example of great design married to good sound.
Linn 360 Speaker
Exakt Integrated Variant (for use in conjunction with a Linn DSM Network Music Player): This model incorporates all crossover, amplification, and digital-to-analog conversion circuitry within the speaker. Prices start at €87,500 (pair)
Passive with Aktiv Bass (PWAB) Variant: This version requires 3rd-party amplification or an all-external Linn Exakt system using Exaktbox. Prices start at €55,500 (pair)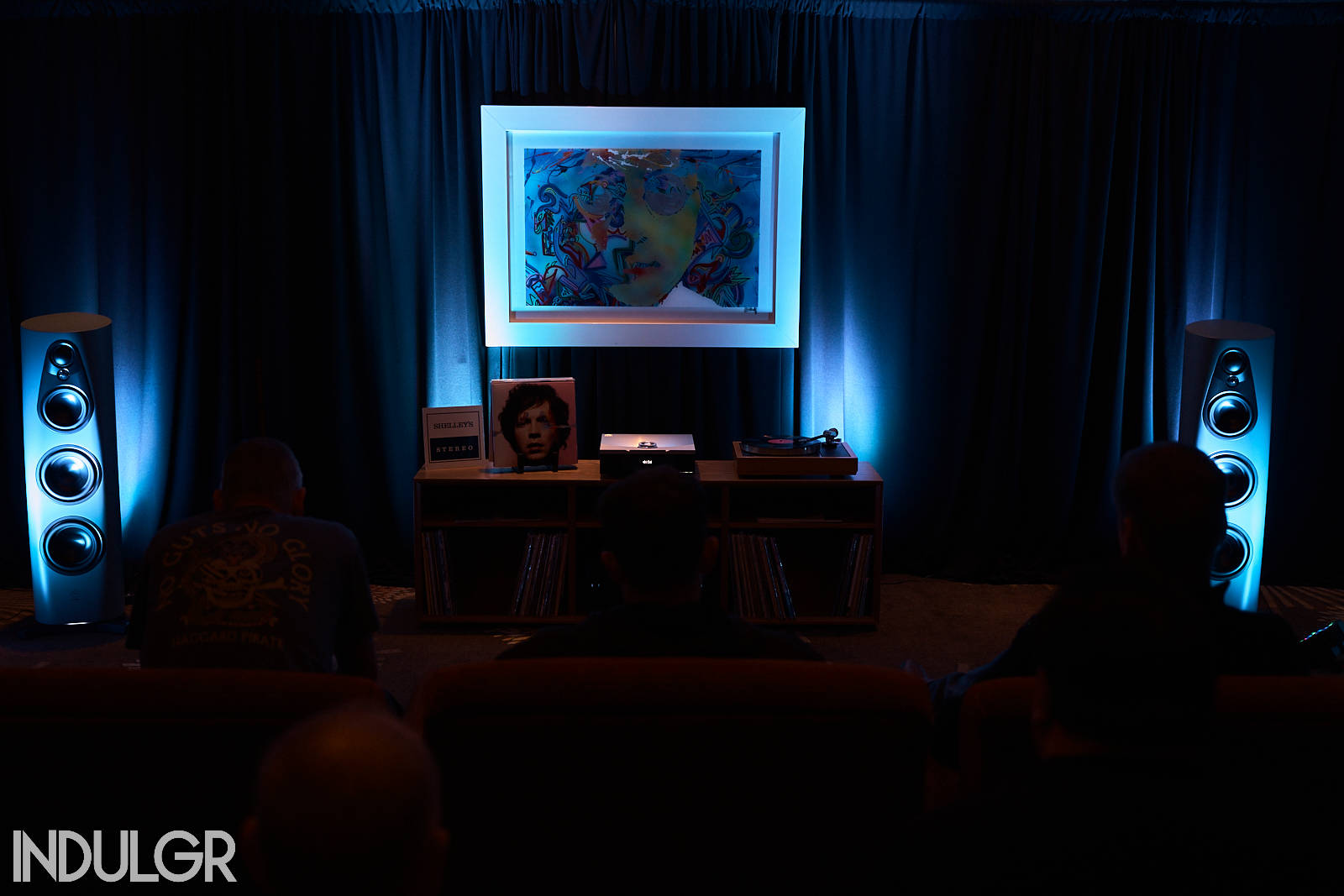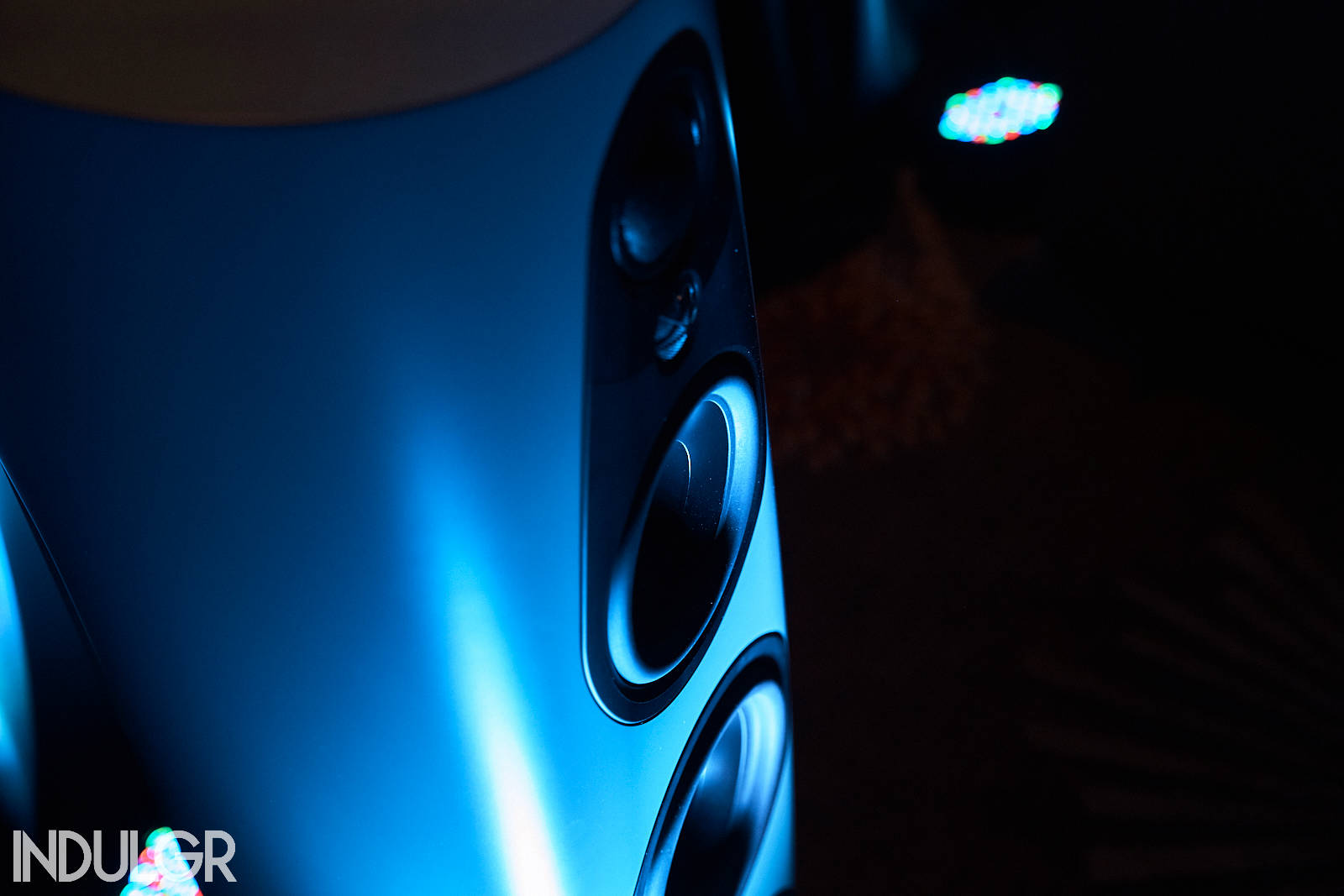 ---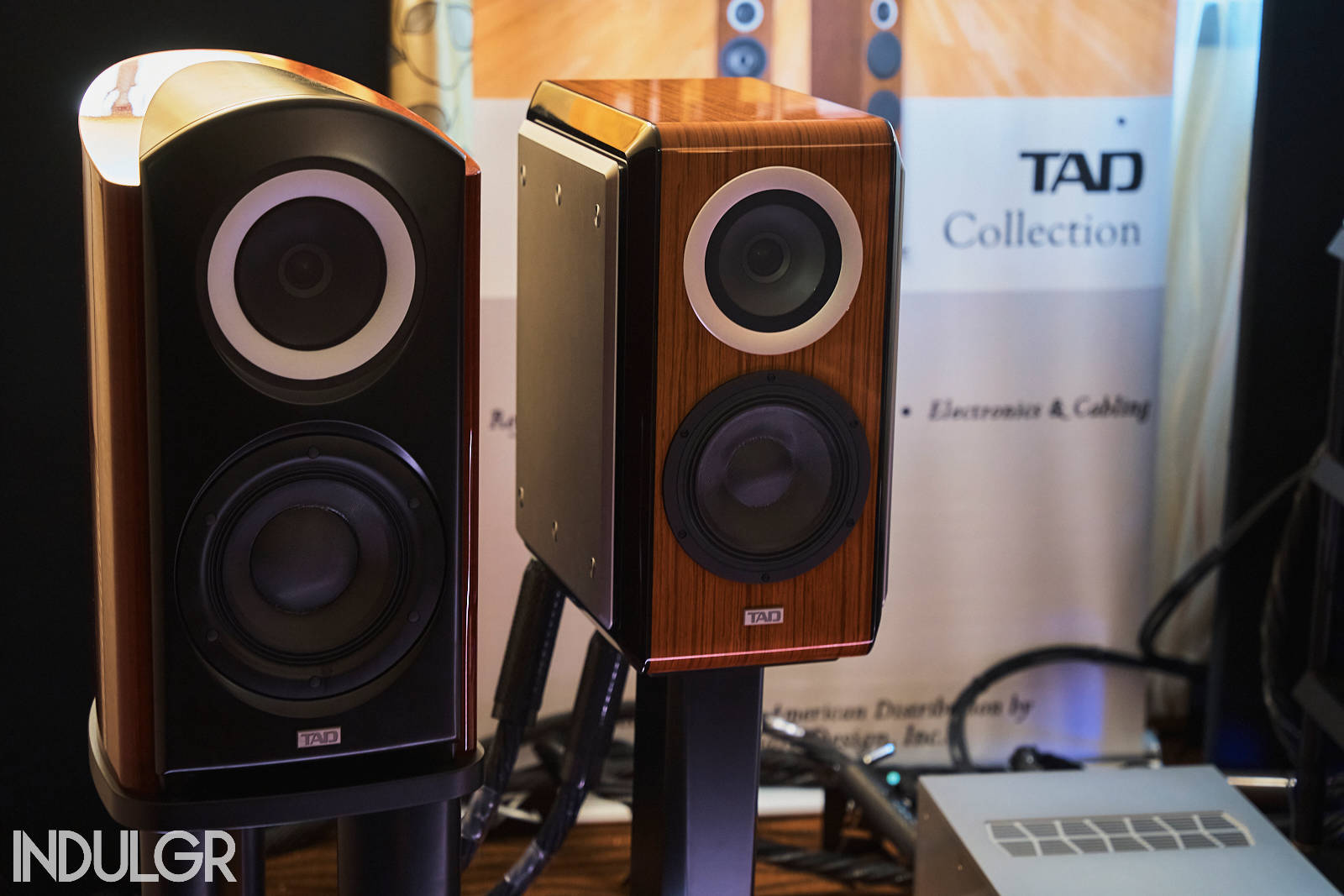 TAD Labs
TAD Laboratories (Technical Audio Devices) had one display of their newest Compact Evolution loudspeakers (TAD-CE1TX), looking smart and running on an all TAD Electronics stack. This room was packed throughout almost the entire show, and the sound was nothing less than smooth and even handed. Though bass was not thunderous, the speakers filled up the modestly sized hotel room well and I can see these being excellent for those with space constraints who don't want to give up output.
TAD CE1TX – $32,500 (pair)
TAD CR1TX – $89,000 (pair)
TAD ST2TX Stands – $2500 (pair)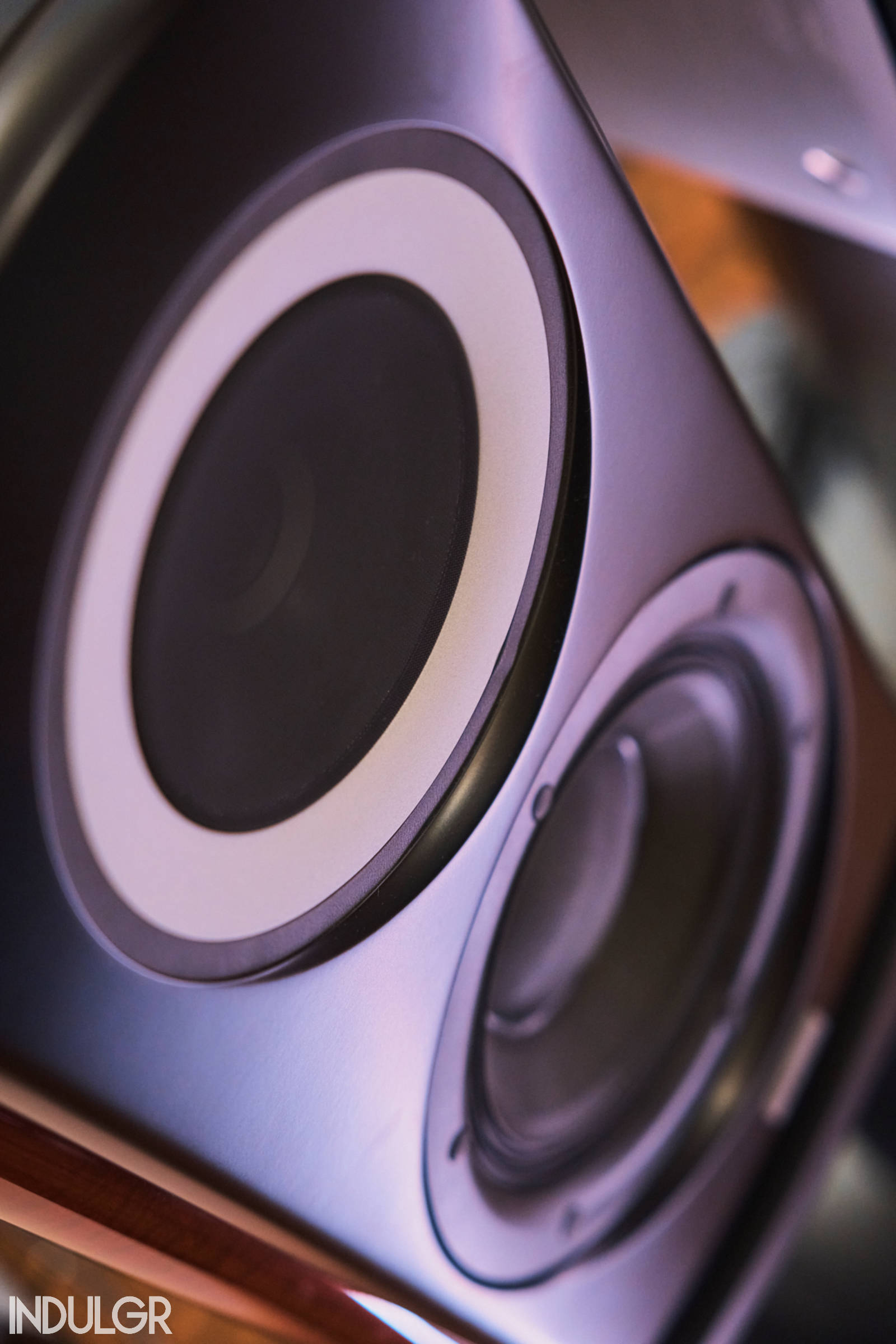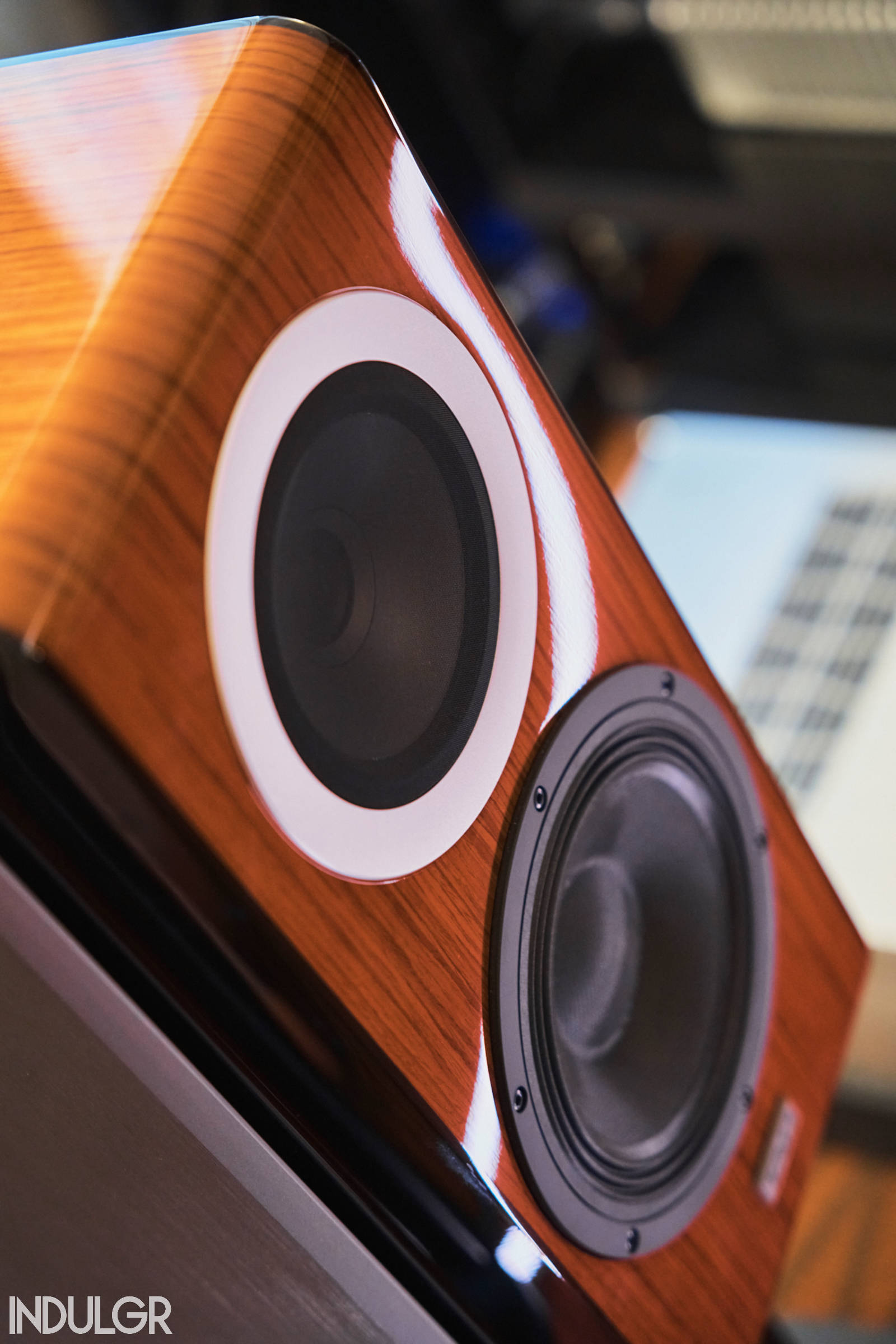 ---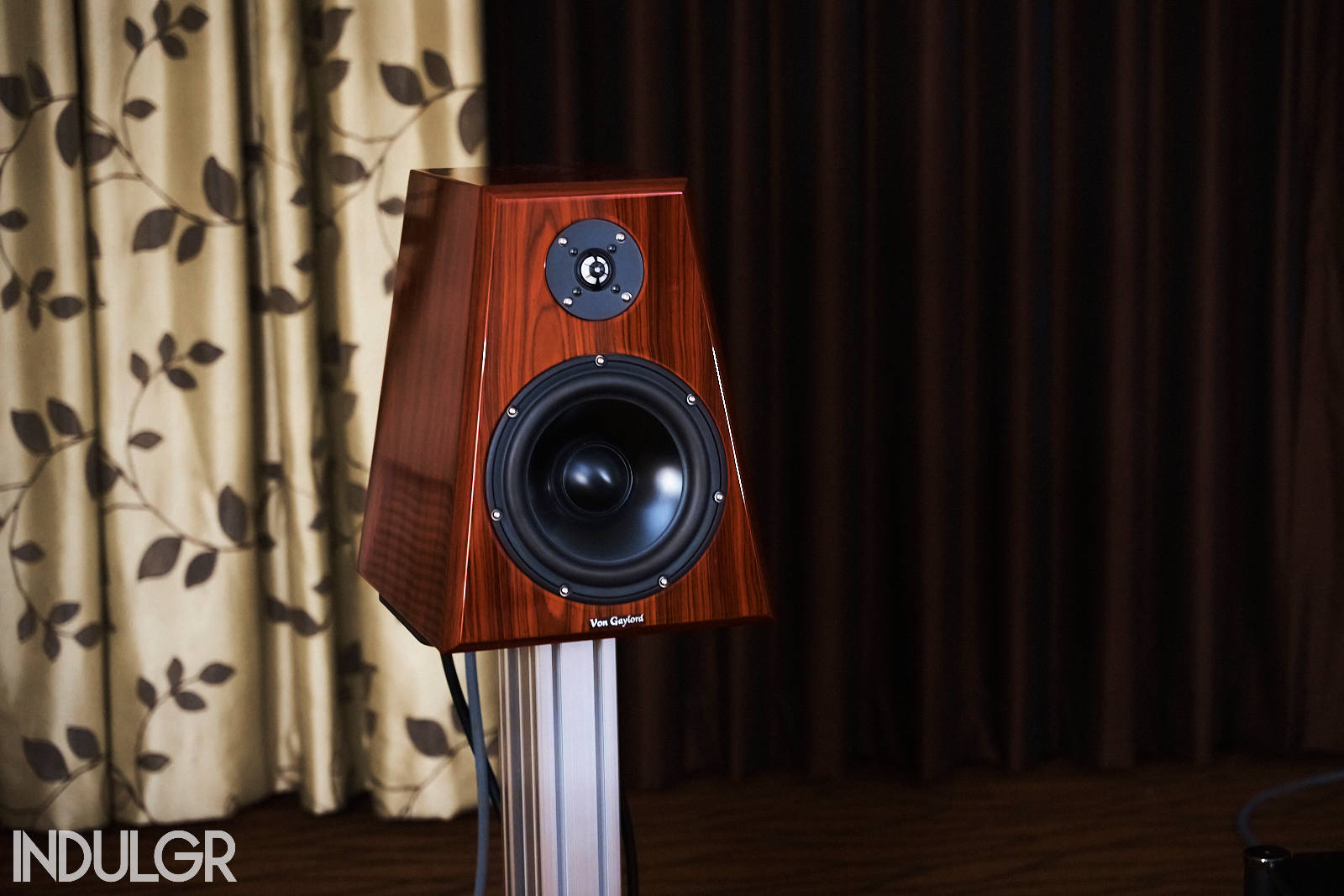 Von Gaylord
Though not a new brand, it's one that I was previously unfamiliar with. Alas, this room was quite the sonic surprise. Both the amplifiers and loudspeakers were made by Von Gaylord, and were putting out a very sweet and musical sound with particularly wide and stable imaging and a lightning fast midrange. This is definitely a brand I'll be keeping an eye on.
Von Gaylord – Return of the Legend $4,900 (pair)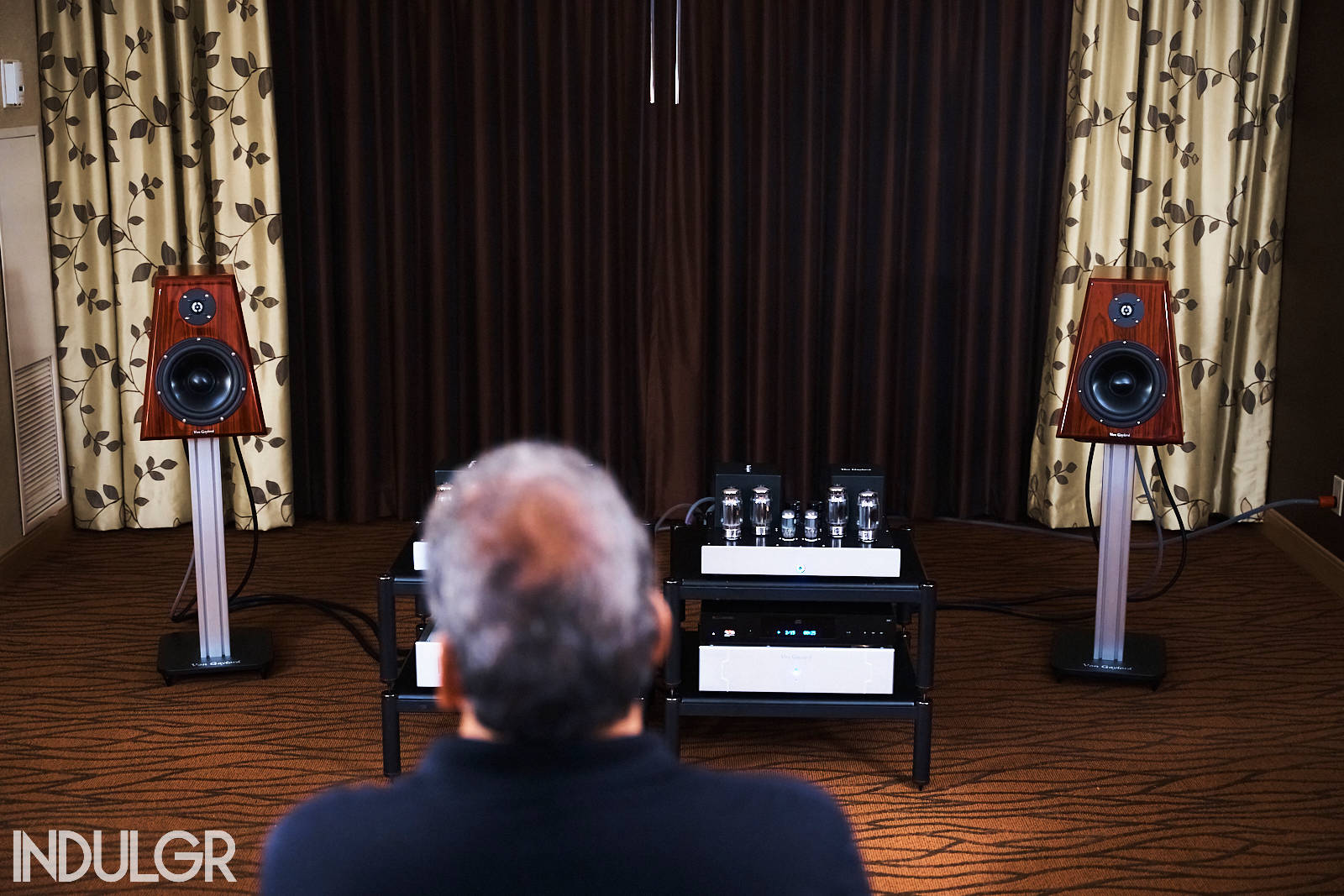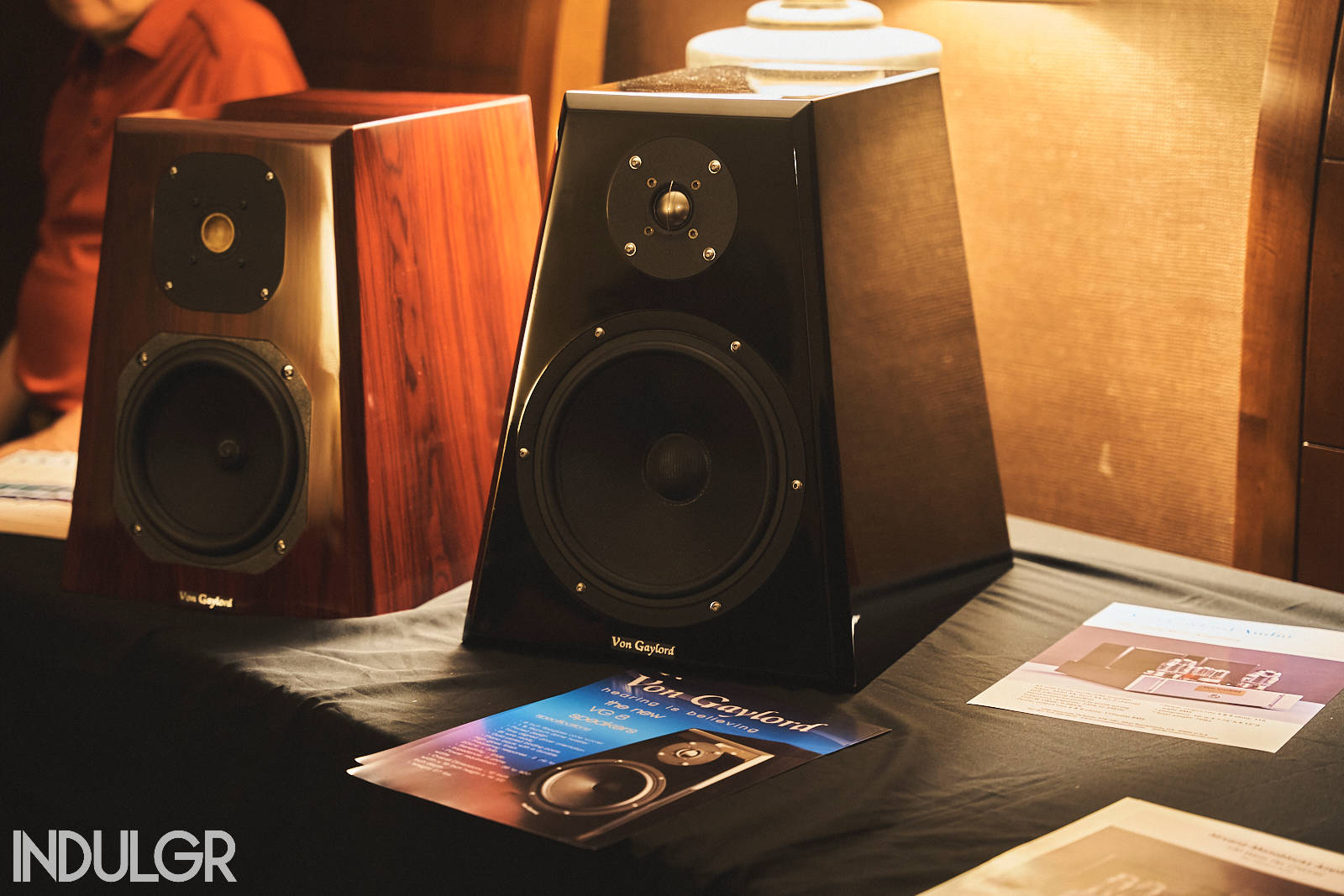 ---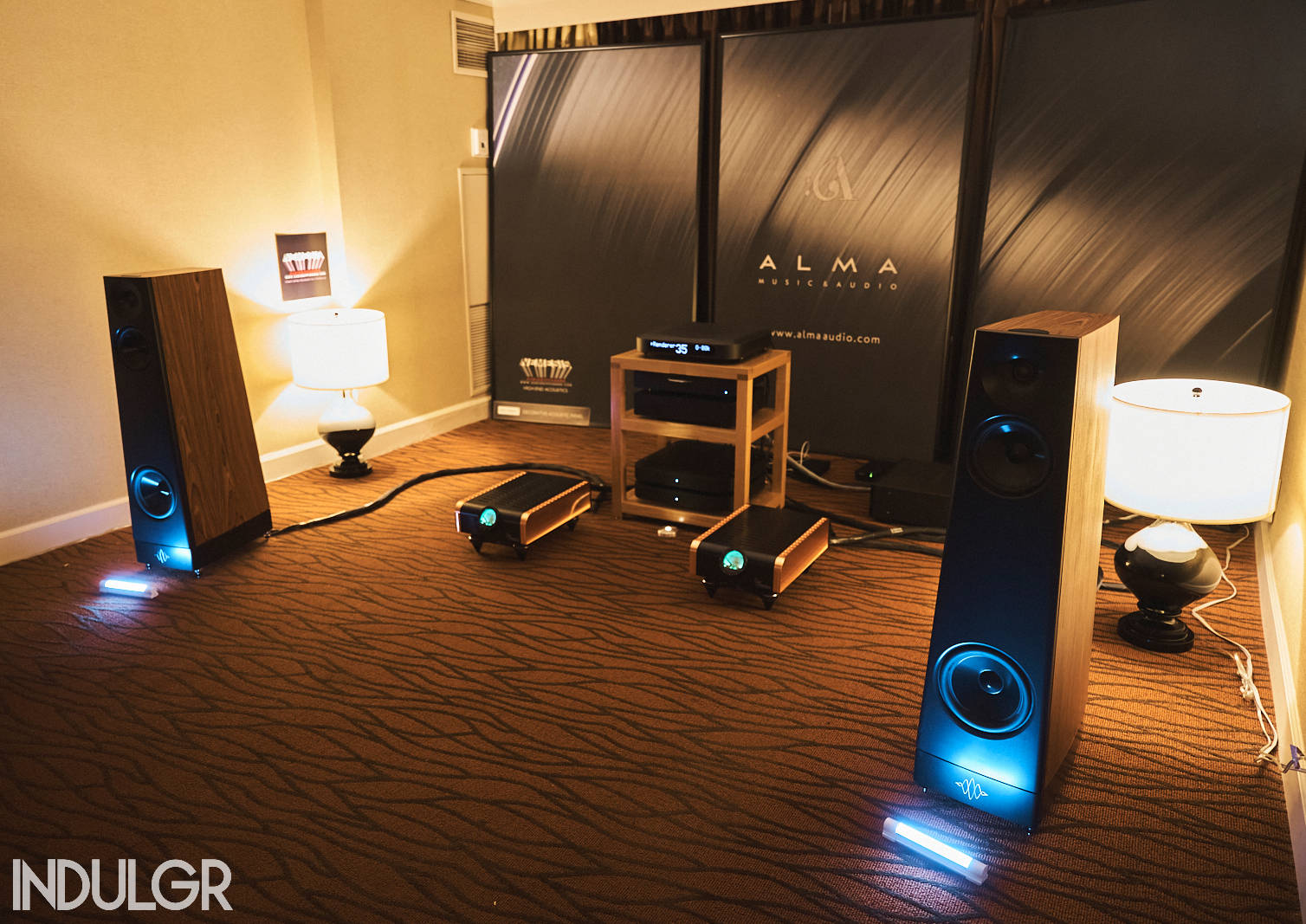 YG Acoustics
Showing with D'Agostino and MSB Technology electronics, YG Acoustics loudspeakers had their new line of more affordable Peaks Series making excellent sound, a trend continued from Axpona 2023 this year. My preference was for the smaller bookshelf room, which seemed a little livelier and more open, whereas the large MSB and D'agostino stack, though impressive, seemed a little unengaging and overdamped. Overall tonal balance and dynamics were spot on in both rooms however.
YG Tor Monitors – $10,500 (pair) + $1,500 Stand (pair)
YG Descent Sub – $7,800
YG Ascent Towers – $19,800 (pair)