Pro Audio Design (link) is the exclusive distributor for TAD HiFI (link) and their professional products in the USA and Canada. How this came to be is quite the story. Pro Audio Design (PAD) founder and president, David Malekpour, has had a long standing relationship with TAD that traces his nearly four decade career in designing professional studio loudspeakers, recording studios, and acoustical consulting.
Malekpour's experience with the TAD brand should reinvigorate what I believe to be a sleeping giant in TAD's presence among the American hi-fi market. He understands the product as well as anyone, but does he understand the American audiophile?
To answer that question myself, I believe Mr. Malekpour does.
In an after hours conversation with Malekpour, along with fellow exhibitors Joe Parvey of Wolf Audio Systems and David Weintraub of Synergistic Research, we took a philosophical dive into the differences of the professional music production industry, and the headspace of the audiophile music reproduction hobby.  Comparing the differences in the aims of each space from a technical workflow perspective, as compared to the playback and rendering goals of the audiophile hobbyists.

It is of my opinion that if more audiophiles had an understanding of music production, informed from primary sources, they would either refine or outright reconsider several of the methods and/or adherences to mythology that inhabit the self-codified audiophile doctrine.
Sheesh! I really went for there didn't I.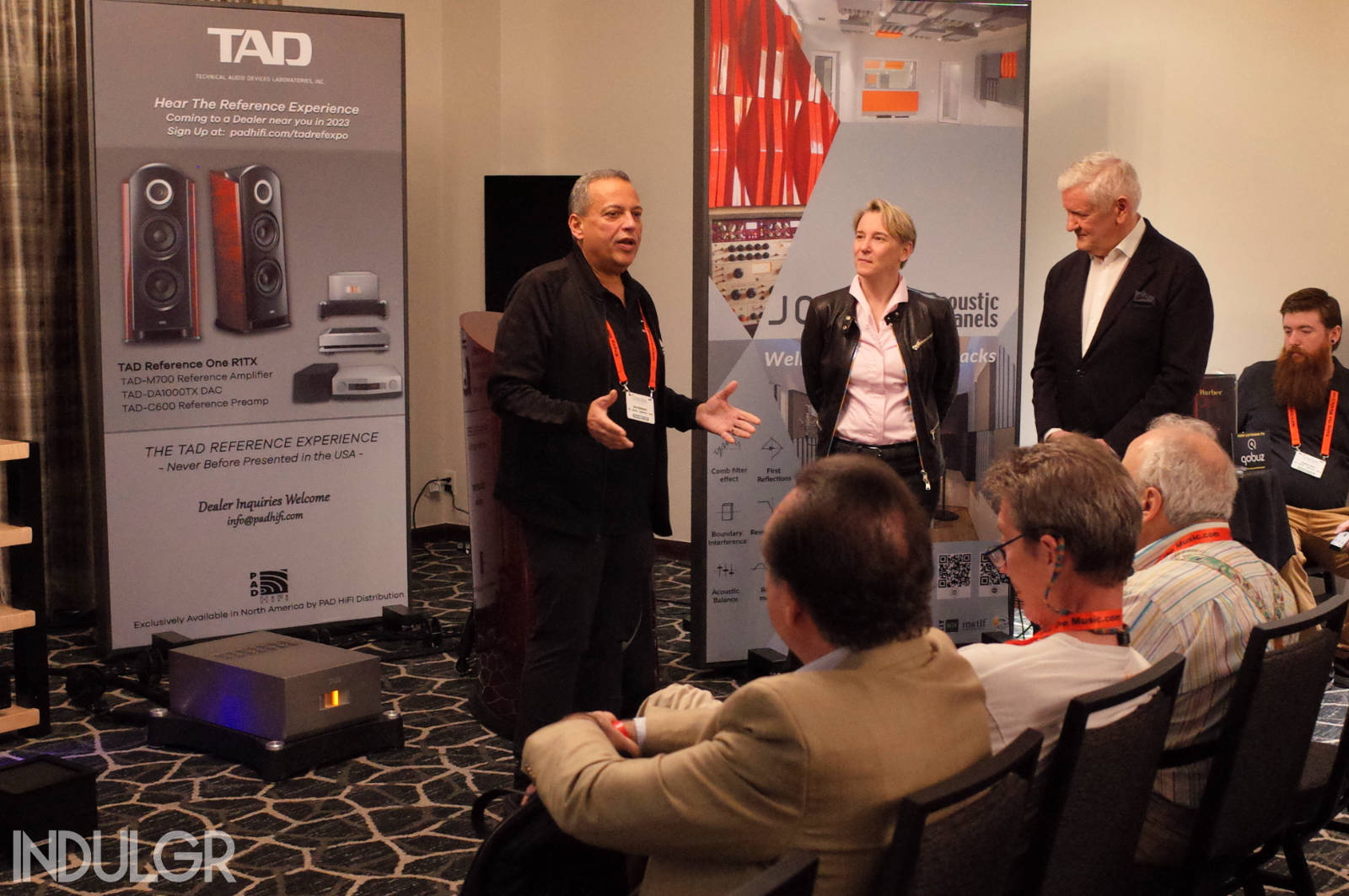 During our time in the PAD and TAD exhibit there were two presentations of note. One from Malekpour and TAD president Mr. Shinji Tarutani. Which took us through the evolution of TAD designs that led to the development in the new Compact Evolution One (CE-1TX) that was debuting at the show.
The second presentation came from Jim Anderson, an audio engineer who does many things including making audiophile recordings. His presentation focused on his work with beloved audiophile siren Patricia Barber, and the sound of that work with Barber was on full display with the larger TAD Reference One loudspeakers. No coloration imparted, and no detail cast in shadow.
Of note, the vinyl copy of Patricia Barber's album Clique was used as a visual prop for the demo, but it was actually the Wolf Audio Systems media server/streamer in control of the data used for playback sourcing. For some in the room still looking for the hidden turntable, it was a nice bait-n-switch. Props to Joe Parvey for elevating the digital playback.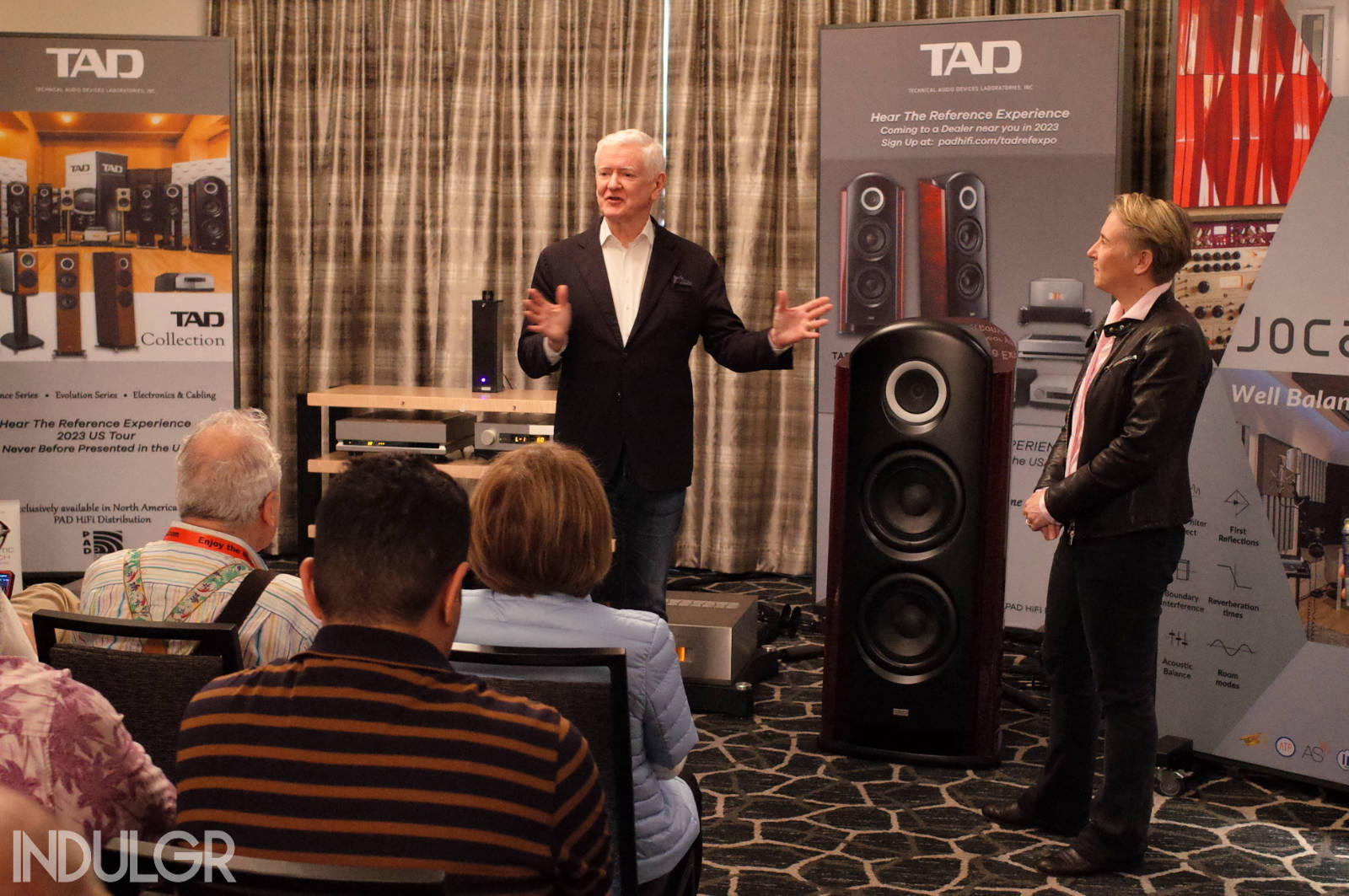 Several of TAD's latest iterations and offerings were on display, which included electronics from TAD, and support from Synergistic Research in the form of power products, and more.

Though our time at Florida Audio Expo was limited to just one weekend, the time spent with the TAD and PAD experience — because it was an experience — strengthened my appreciated for the technologies and craft that goes into these master works in audio reproduction.