Next Level HiFi (link) is a high-end audio dealer serving the Chicagoland area from their showroom in Wayne, Illinois. At the head of their hi-fi activities is Tyler and Dana Mueller, who have become quite renowned for their audio show exhibits. Somehow, always finding a clear path to consistent and honest sound no matter the show terrain. Here at the Florida Audio Expo the noted hi-fi power-couple were supported by Audio Group Denmark, the umbrella company that is the source of the Aavik, Ansuz, and Børresen brands.
On display: speakers from Børresen, electronics from Aavik, and cables from Ansuz.
Making our way around the Florida show, we felt that it only made sense to visit each of the Next Level/AGD rooms as a back-to-back trio of exhibits. Doing so to better ascertain the similarities and differences of each level of system. As you'll see below, some of the impressions we had were outright astonishing.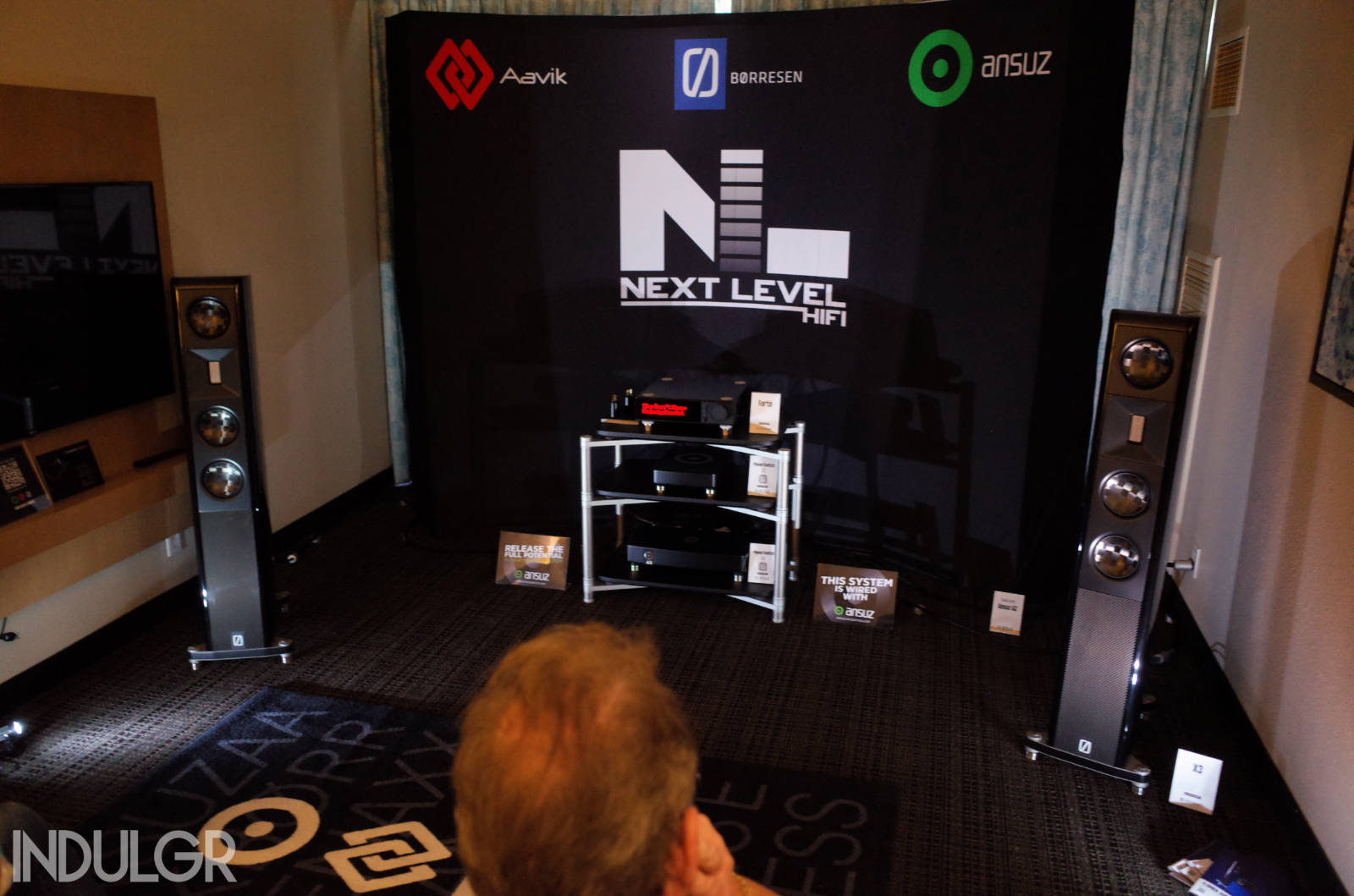 First on our list, the entry level room which featured the new Axxess Forte, which debuts as an entry level brand. The Forte is an all-in-one device that includes DAC, Preamp, and Amplifier all in one chassis. Smart for beginners who want the baby without the labor pains of selecting and connecting multiple components, or are more interested in set-and-forget portability. Nomads rejoice!

On the flanks of the new Axxess Forte, an entry level Børresen X3 floorstanding loudspeaker from the new — you guessed it — X Series. During our listening sessions we had to remind ourselves that simple system was just under a $20K asking price and at no time felt like a departure from the sonic excellence we expect from AGD branded products. So in short, we're off to a great start.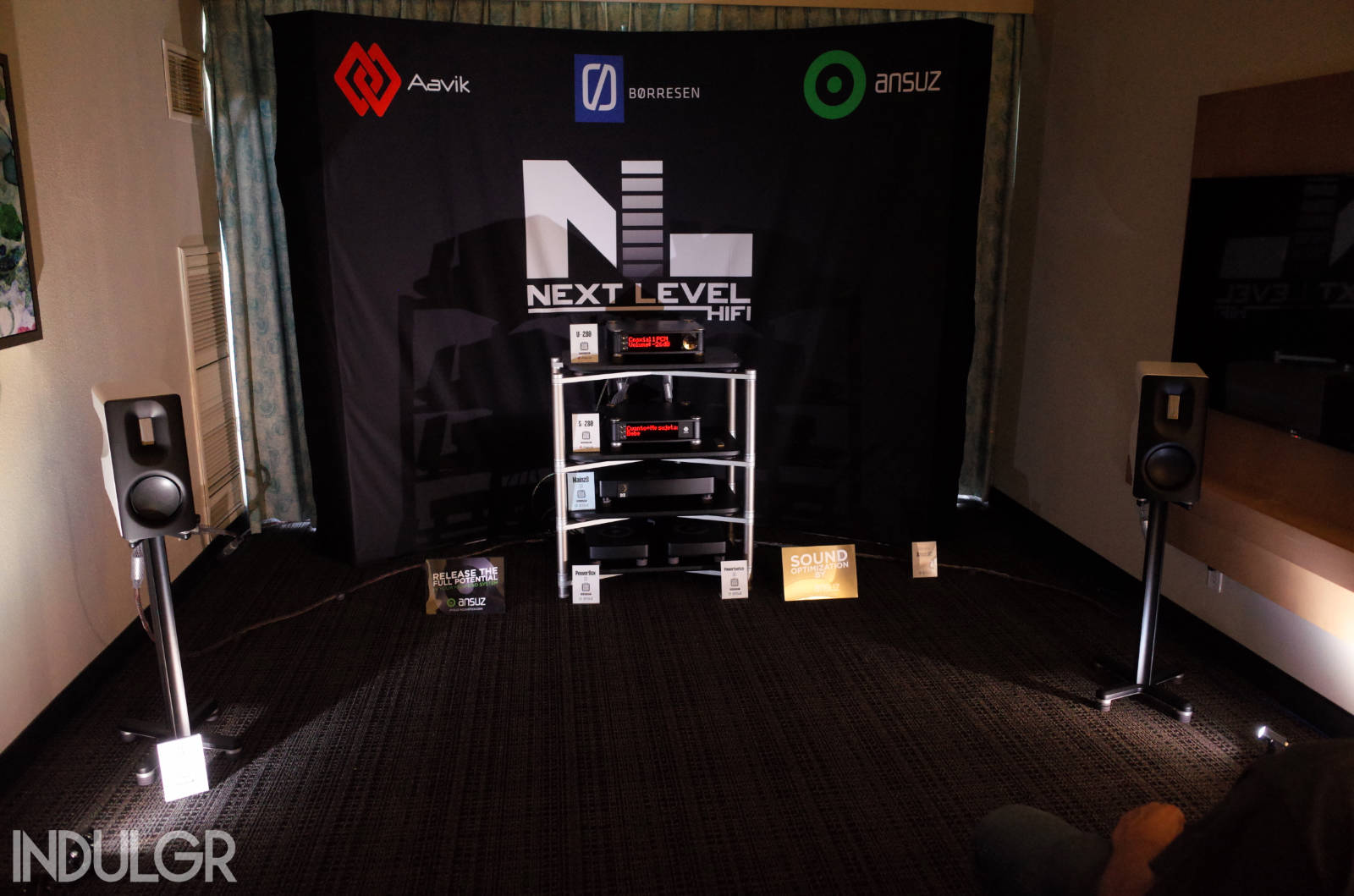 The second room we entered featured Børresen Z1 Cryo monitors and with Aavik electronic components included pushed the system cost upward of $45K. Immediately we were enlightened of what the extra refinement (and cash) brings to the table this system. Had you told me the system was $100K, I would have not scoffed at the idea. It was really, really, really clean and dynamic.
Keep scrolling for the third, and final room of the exhibits — it's a doozy.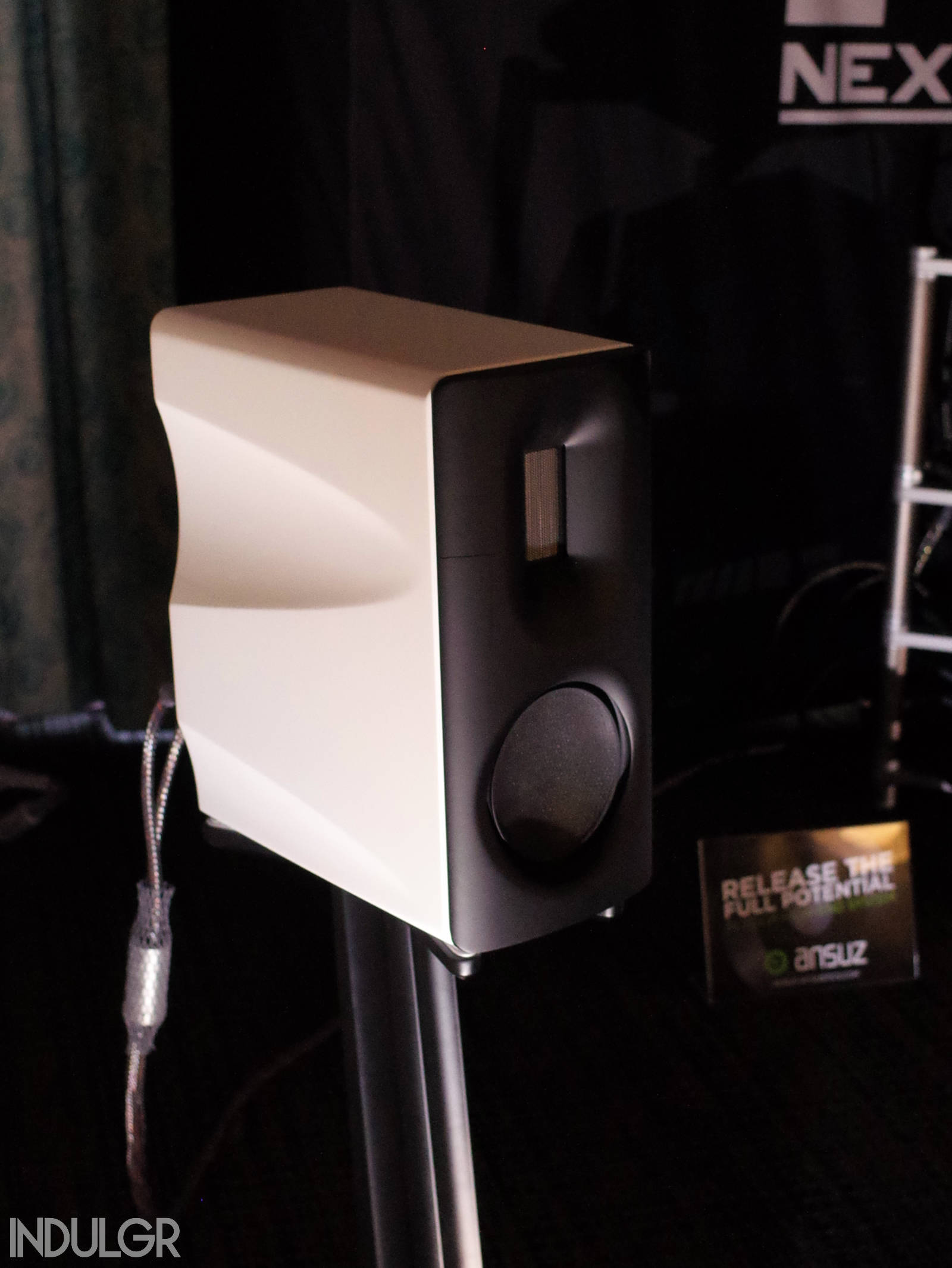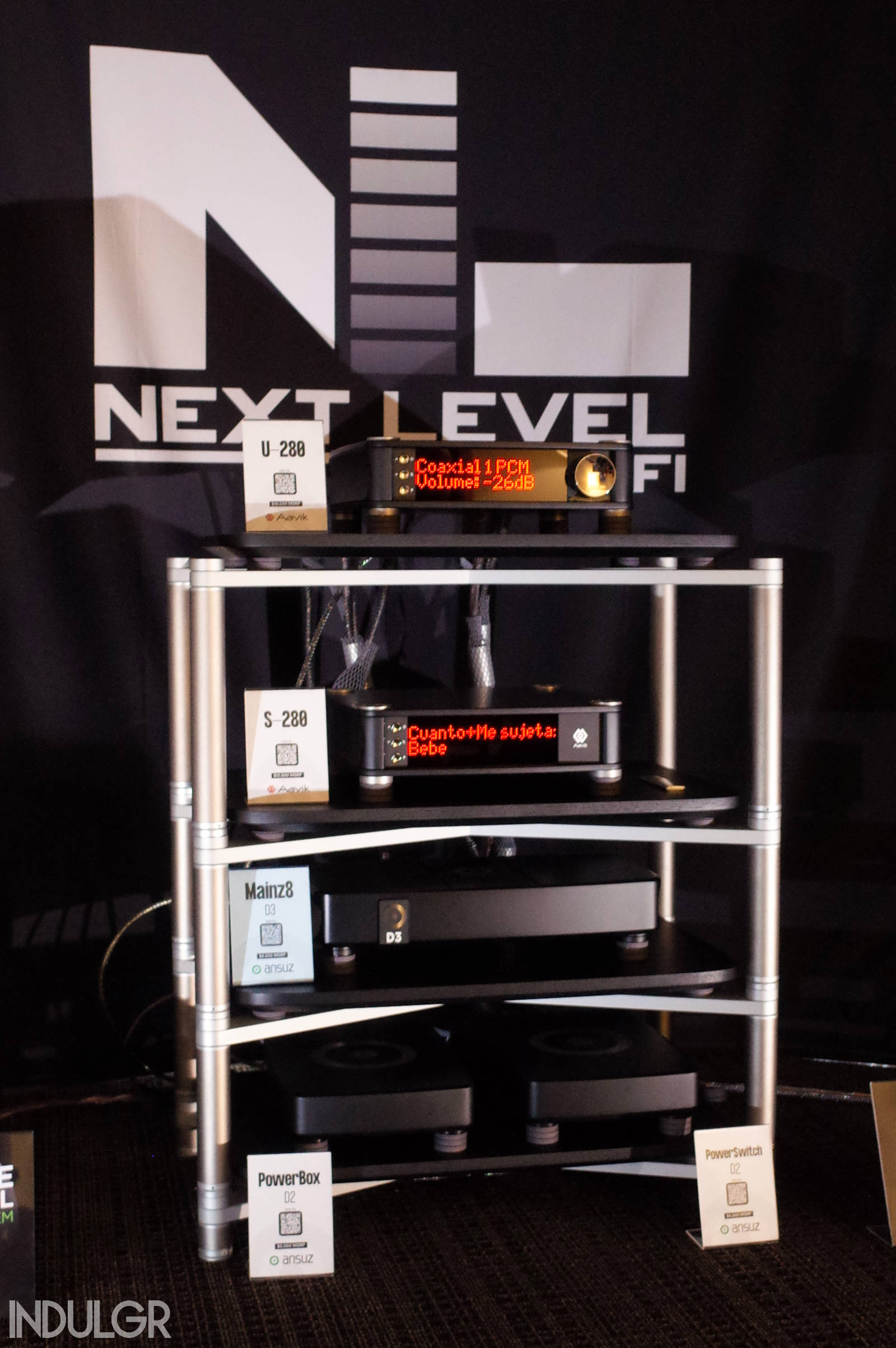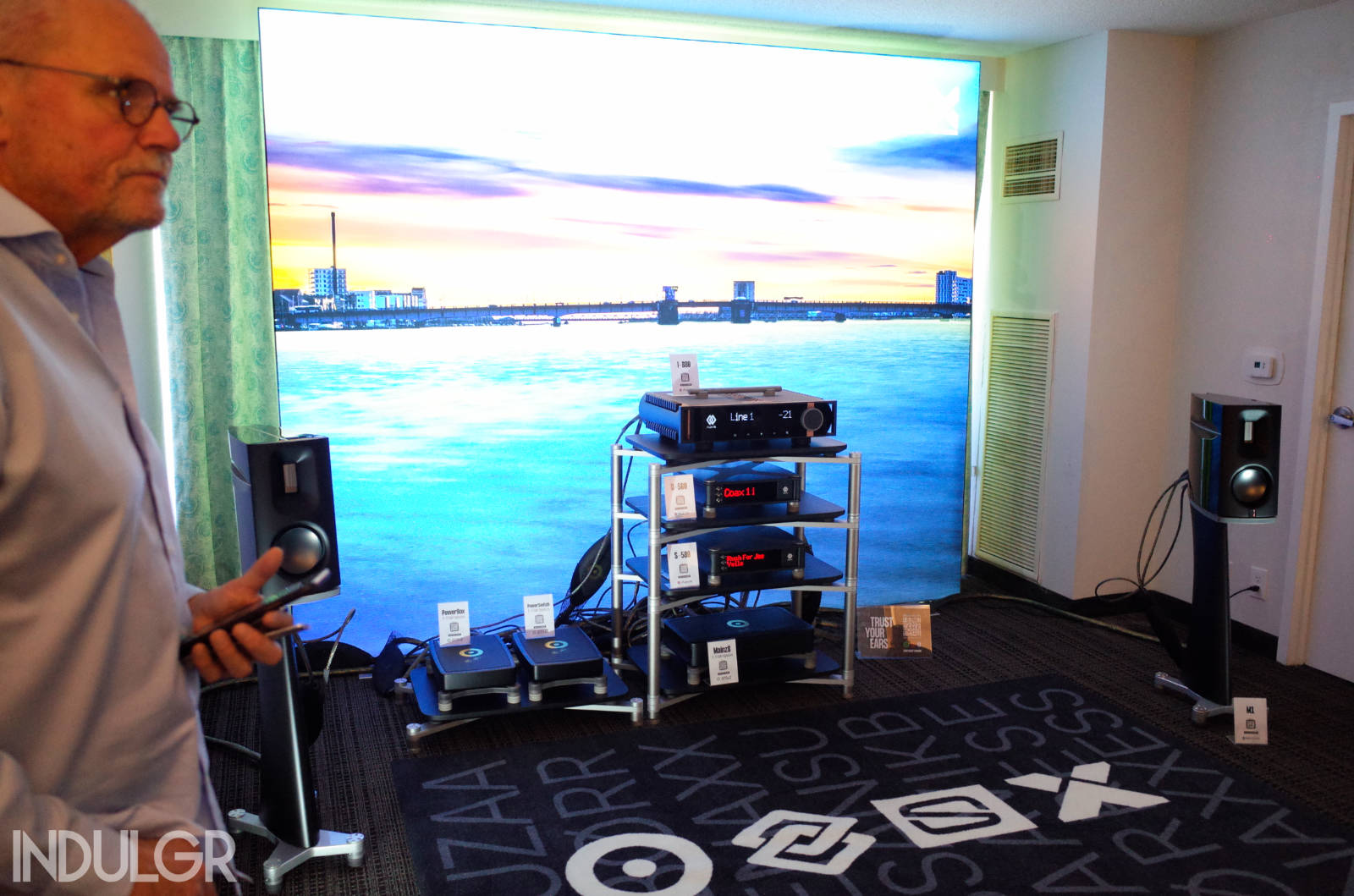 Holy schnikes! The sound of this room was, in the most unexpected way, otherworldly. Two components at the heart of this system: the Aavik I-880 Integrated at $70K is a class-A performer both literally and figuratively, while the Børresen M1 Monitors at $100K at first reporting soured a few audiophile with their price tag, but sour-no-more. Once you hear the M1's you'll be forced to admit that it all makes sense. The M1's are deserving of their asking price, and those with the means will surely enjoy the spoils of their sonic character for many years to come.
A trio of exhibits worthy of a standing ovation.