To the uninitiated, this is a stop-by-stop tour through what we believe to be the highlights of the Audio Advice LIVE '23 show. Yet, this is only a glimpse of the best that high-end home audio and high-end home theater have to offer—each at varying strata of the lifestyle. Here are the debuts (of which there are several) and exhibitions that we found most interesting throughout our first day of coverage for the three-day-long event.
Do stay tuned-in, as our daily coverage rolls out chronologically over the coming days, and as linked below for quick access.
Audio Advice LIVE '23 | DAY ONE
---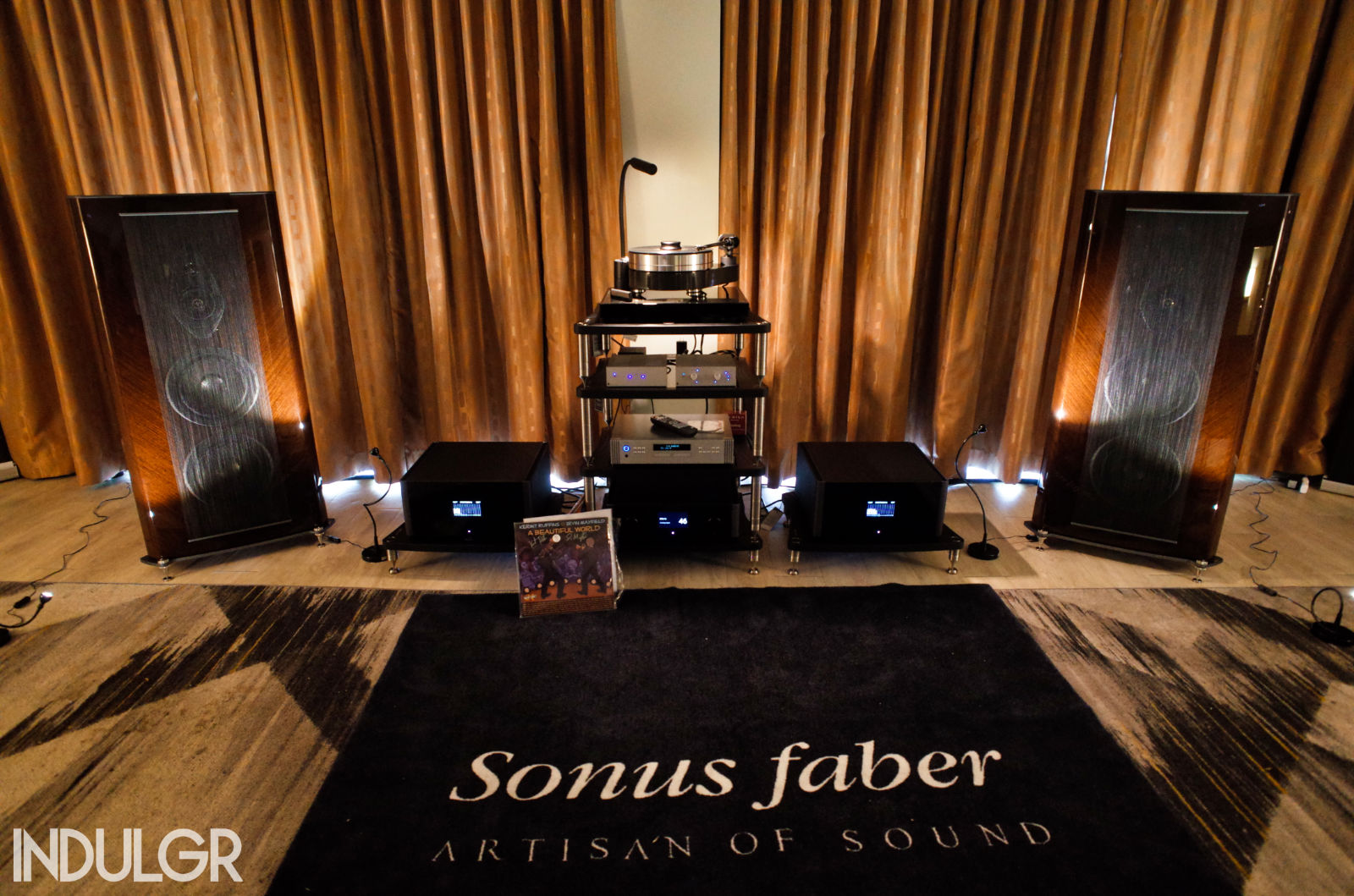 Sonus Faber + Michi + Pro-Ject + Sumiko + Rotel
When the new Sonus faber Stradivari were announced earlier this year via press release, and unveiled at the Munich High-End show, the look of the speaker was such a departure from what I know of Sonus faber designs, that it took me all of a week to warm up to it's looks from the initial photography that was distributed to the press.
However, by the time I was done writing my AAL '23 show preview article a few weeks ago, I was salivating to see them in the flesh, and lay an ear or two on the them.
Driving the new Stradivari, a familiar Michi preamp, and the unfamiliar Michi monoblock amplifiers—which to my ears are the real diamond of the Michi lineup. Upstream, it was a disc spinner from Rotel, or my favourite, the analog chain supplied by Pro-Ject and Sumiko.
The Stradivari in its immaculately glossy Wenge finishing, had me ready to weep. The only thing this loudspeaker had to do was sound good. It didn't sound good—it sounded greater-than-great. Sounding to us like possibly being one of the high-end highlights of the year regardless of the fact that the reported street price is just $50k/pair USD—much less than our usual price bracket for high-water-mark experiences.
A consensus quickly formed within our four-man-team that, this system was indeed our favourite sound of the show so far. We'll see how well that consensus holds up as we move on to day two, three, and beyond.

---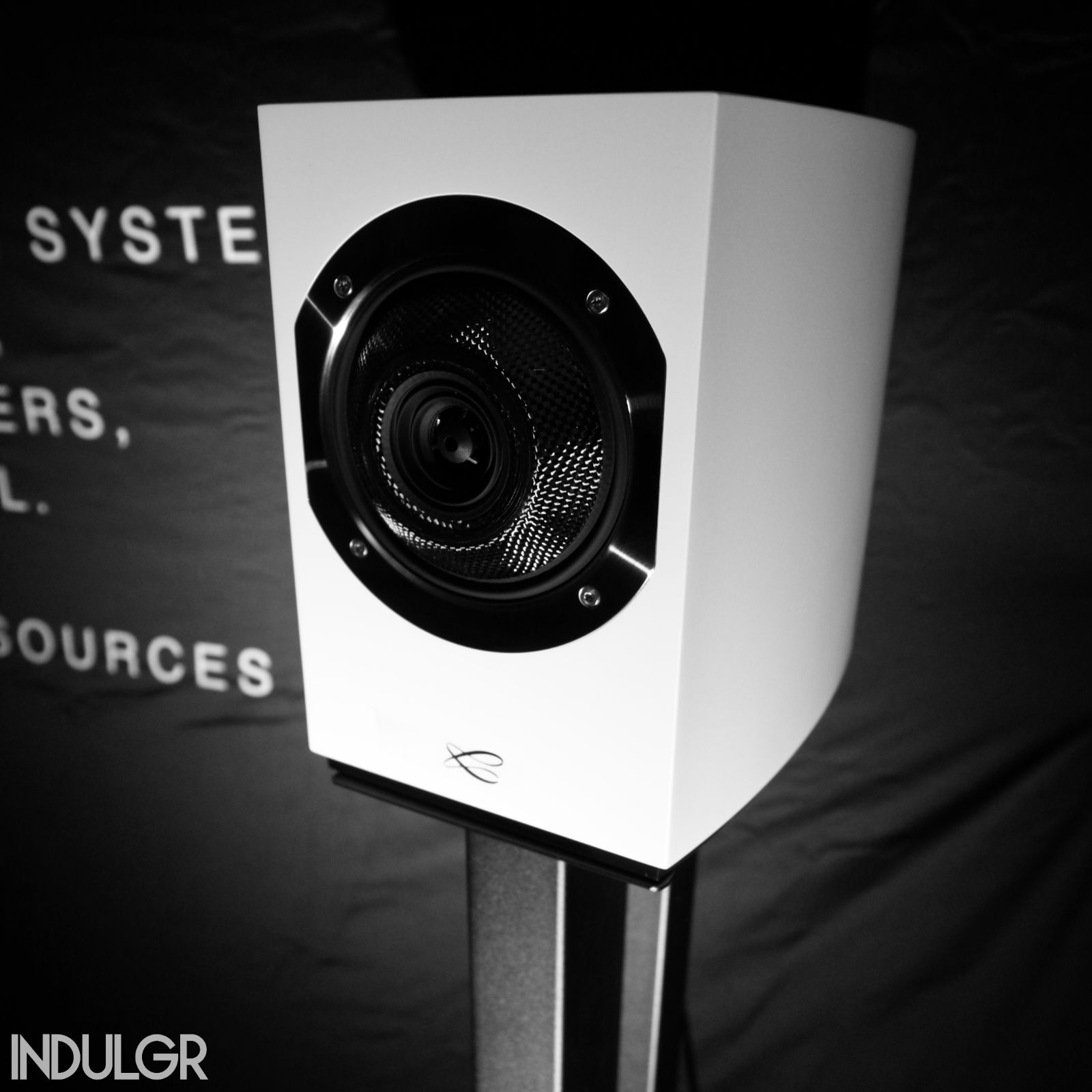 Cabasse Rialto
The new Rialto is self-amplified-loudspeaker from Cabasse launched earlier this year at AXPONA '23, and was a hit with audiophile critics and hobbyists who were open-minded enough to overlook its diminutive proportions and price tag.
The Rialto is a self-powered three-way design loudspeaker that inhabits the "all-in-one total system solution" moniker better than anyone. The Rialto features music streaming and digital-to-analog conversion built-in. Touch control and app-based remote are just a few of the standard features, which cleverly includes Cabasse's own cloud-based room correction software, along with unbelievable amplifier power specs (1,050 watts per speaker) and truly jaw dropping bass (down to 30Hz) to back them up—and not bass just for its diminutive size either.
Cabasse's tri-coaxial speaker driver design technology ensures that highs (3oo watts), mids (3oo watts), and lows (450 watts) emanate from a single point-source, meaning that sound is intact as a waveform and (more) accurate sounding when it reaches your ear. Price at launch is just a few bucks under $4k USD. Count me in!

---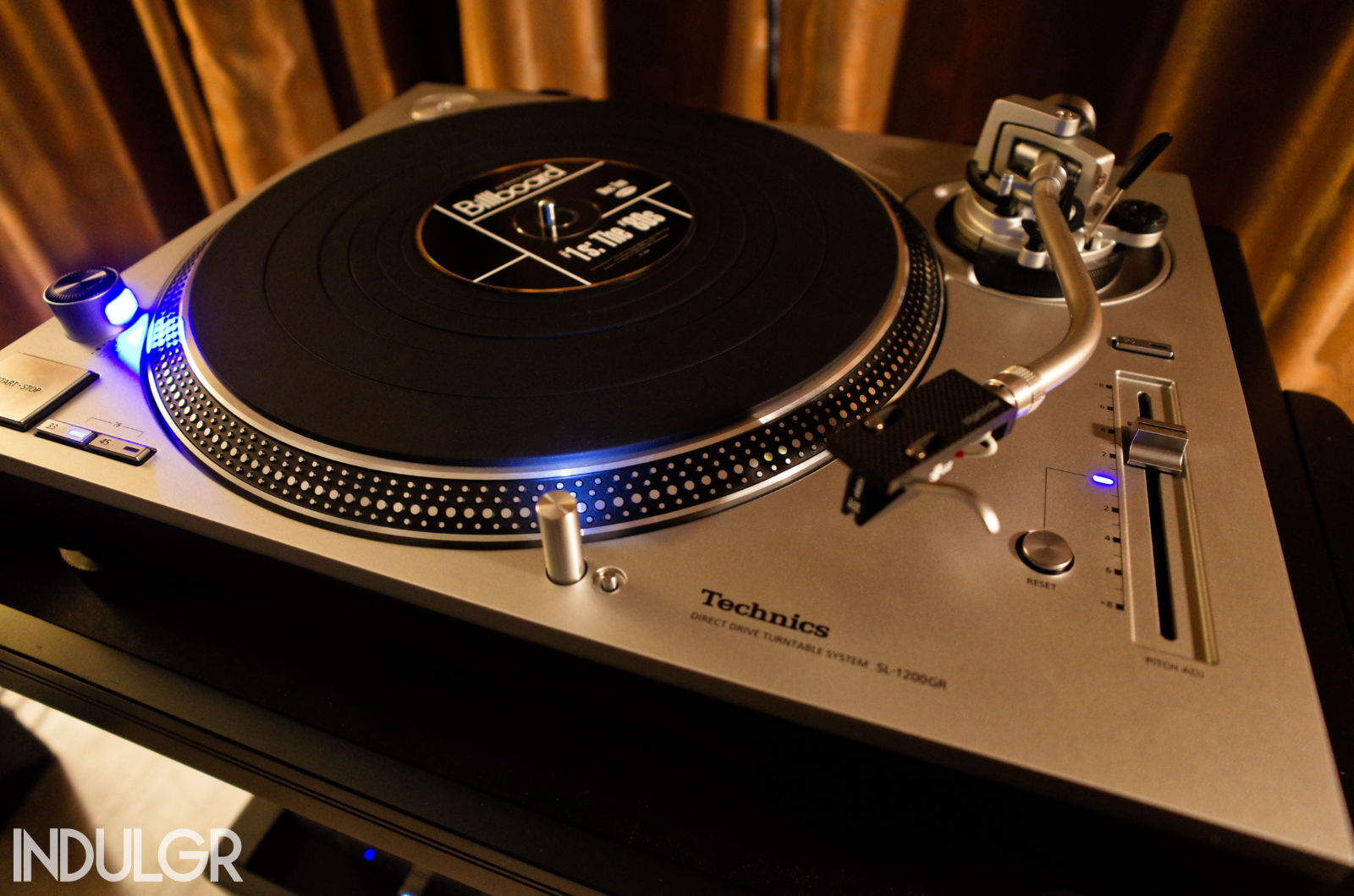 Technics asks, "Do you really need anything else?"
Nothing takes me back to the New York City of my youth than seeing a Technics 1200 series turntable spinning away. With its both iron-like durability and powerful spin-up motor, it's know wonder why it was the industry standard and workhorse of the blossoming hip-hop culture of the early 1980s. I know now in my still-young-forties that turntables like the Technics SL-1200GR are also capable of a tempting level finesse and artfulness—especially when attached to inspiring electronics.
The entire system (well active system of this exhibit), though seductive and shiny, only represents around a $15k USD outlay when you factor in all the needed connections and cartridges.
Prominent in the system of course is the famed 1200 series turntable, but also a sexy duo of SU-G700M2 Stereo Integrated Amplifier (like a receiver, but better) and SL-G700M2 CD Player. The pair pushing the SB-G90M2 Tower Speakers, which feature a concentric driver design for mids and highs with a penchant for accurate point-source conveyance of sound, and supporting woofers for heart-stomping bass. Both digital and analog sounded phenomenal and clean during my few visits to the exhibit space.

---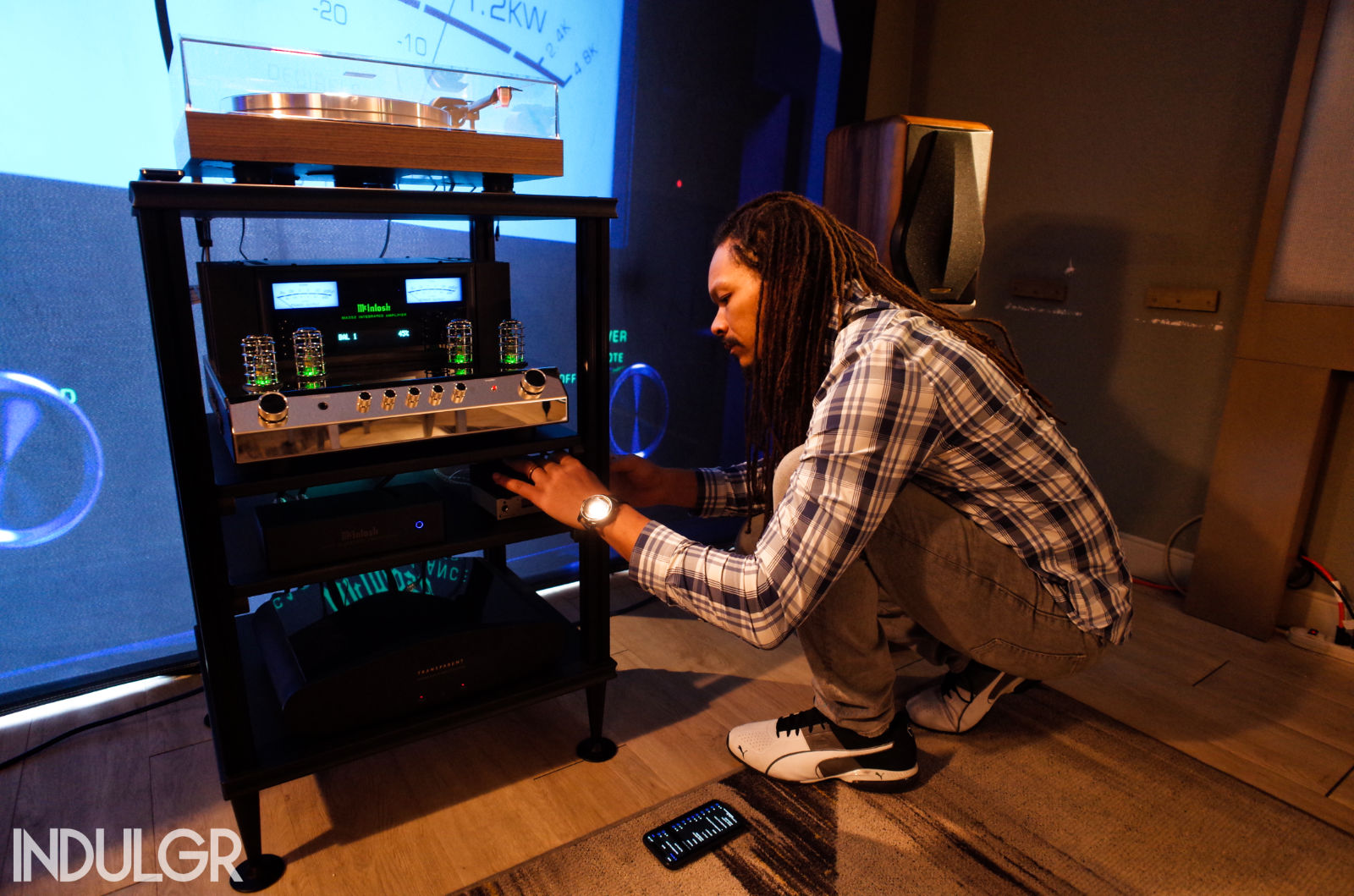 McIntosh Labs + Sonus Faber + Pro-Ject + Transparent
In an auxiliary room, located right-off-to-the-side of the larger Sonus faber Stradivari exhibit covered earlier in this post, another well curated cornucopia of the McIntosh Group's high-end dreamwares.
Running the show, Will Kline (as pictured) of the McIntosh Group, but also the McIntosh MA352 two-channel integrated amplifier which includes McIntosh's now famous Hybrid Drive™ technology that utilizes the best of both vacuum tubes and solid state power to produce the best sounding performances possible. If there's one thing McIntosh amplifiers are known for, it's not being short on power. This sexy little beast (the MA352, not Will) outputs 200 Watts into 8 Ohms and a mindblowing 320 Watts into 4 Ohms. On top of that, the preamplifier section of the MA352 features a dedicated 5-band tone control for dialing in the perfect eq settings. By the way, McIntosh eq's are better than most expect them to be. Get yourself to "twisting" on them at your leisure.
Rounding out the system, a stunningly capable pair of passive loudspeakers from Sonus faber's Heritage collection. The Electa Amator III loudspeaker is an award-winner. I know this, because I was a force in nominating it for "speaker of the year" at a former hi-fi publication that-shall-not-be-named. In this exhibit, a simple pair of speakers and amplifier absolutely dominated the space, with both composure and brute force, the duo had showgoers asking where the hidden subs were located. Obviously there were none. I know, I checked.

---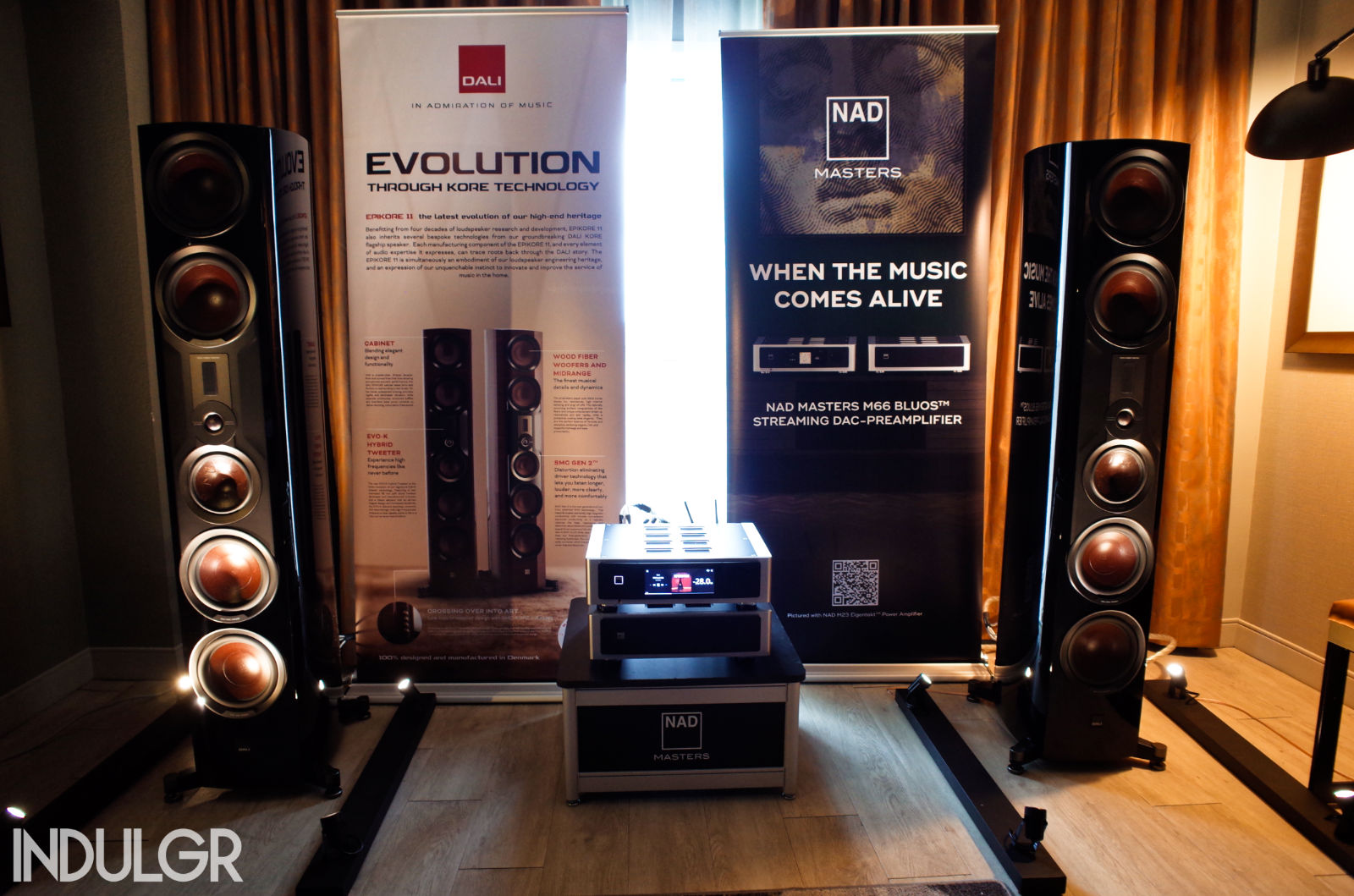 DALI + NAD Masters
In my own reality this new loudspeaker has been forty years in the making.
It's of note that this is one of the big-boy-speakers as well. Probably bigger than most of our novice readers have encountered in a domestic space, or in pedestrian retail terms. It's taller than myself, and of unusual girth—I like where this is going—when measured with a tape. The new DALI Epikore 11 aims to, honestly and without haste, use a velvet coated lead hammer to send you into submission. Personally, I've not looked so forward to my own pummeling before. Except this one time in London…[editor deleted]
Making its US debut, the DALI Epikore 11 ($60k pair USD) is a four-and-a-half-way design that features DALI's signature custom made drivers. They inherit several technologies from the DALI flagship KORE line. Technologies found in the new Epikore 11 include the EVO-K hybrid tweeter module, consisting of a traditional 35mm soft-dome tweeter and a substantially sized (55x10mm) high-frequency ribbon. The rest of the driver compliment reads like a Danish Artillery Detachment's late-night-grocery list: 1 x 6.5-inch EPIKORE midrange, 4 x 8-inch EPIKORE woofers, new SMC KORE crossover inductors, adjustable aluminium outriggers, new high-end binding posts, dual-flare bass reflex ports, die-cast baffles (don't overlook that, it's actually important), and they're all available in a cleverly designed cabinet structure that's available in three exclusive, and premium, high-gloss finishes.
Powering the whole affair, the new NAD Masters M66 (price TBA) BluOS Streaming DAC-Preamplifier which was feeding a well-loved low-level signal to an NAD Masters M23 Stereo Power Amplifier. This may be the first ever showing of the new NAD Masters M66 streaming-dac-preamp, of that I'm not sure. But if it is, that's exciting news, as I'm happy to report that the new M66 does everything, and apparently also does everything well. The entire suite of electronics and speakers sounded classy and precise, along with the ability to blast one away when given a bit of the juice. I look forward to our next session.
www.dali-speakers.com
www.nadelectronics.com

---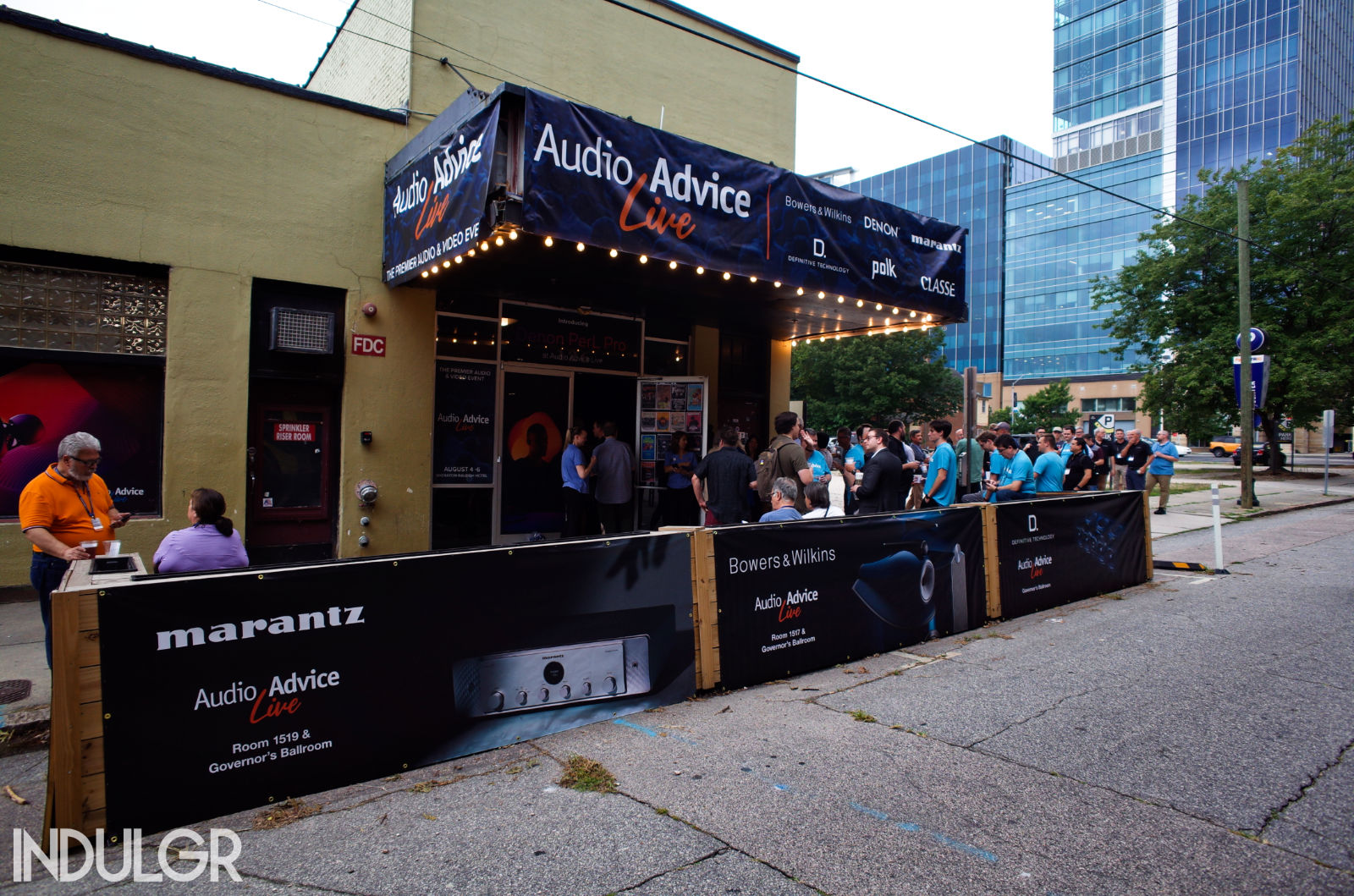 The Keynote + Concert + Lincoln Theatre
This is the only high-end home audio show that does this, and I like it. Is it an excuse for drinking? Possibly. I often look forward to certain audio shows for that. But this particular keynote-address-party is much more inspiring and celebratory than most expect.
Audio Advice is going places, and it shows. Forty-plus-years-going-strong and still they are breaking new ground—annually—and not just for themselves, but for the whole industry.
Where do they go next? Who knows. 😉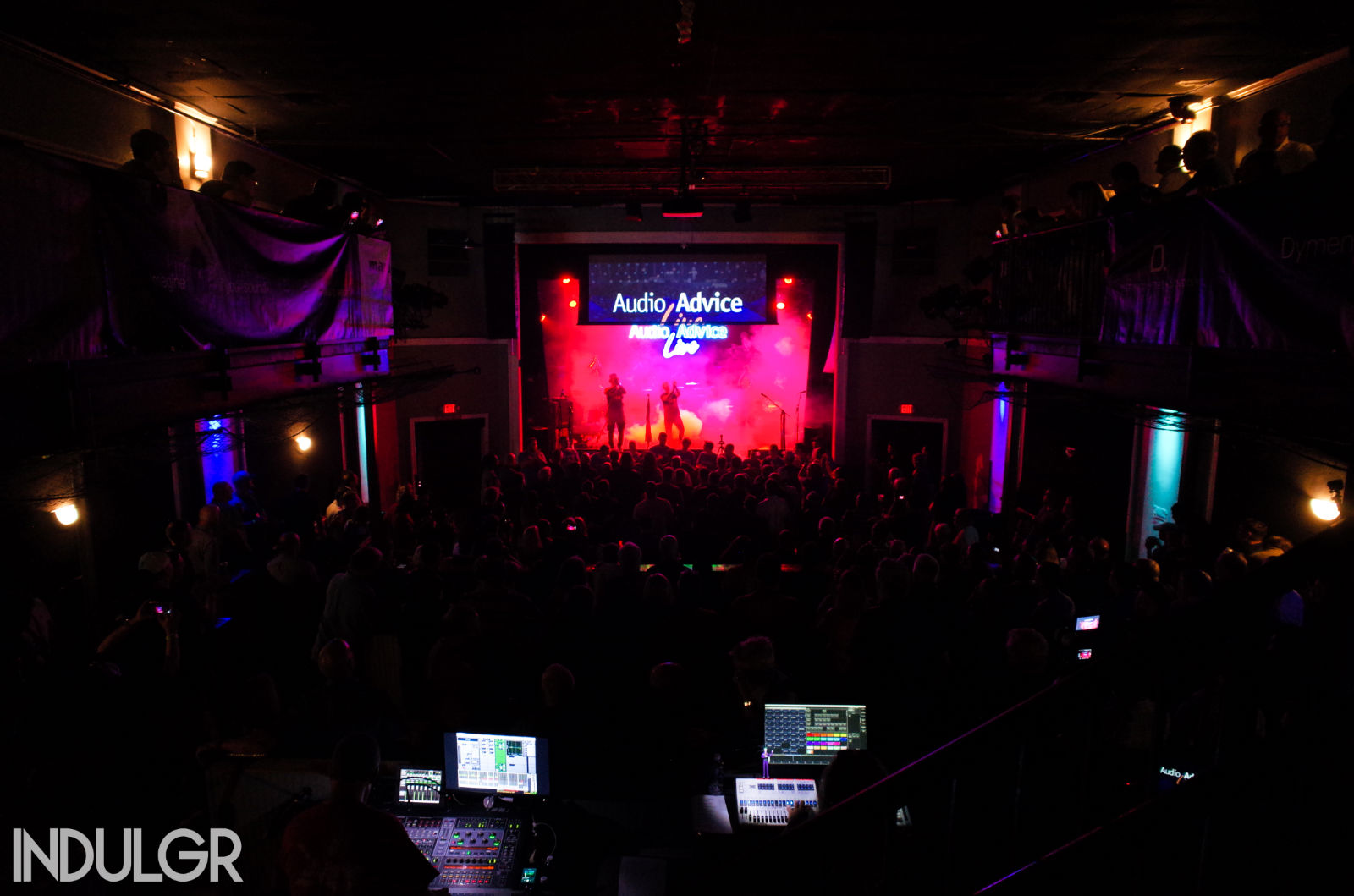 The Show Begins + Thank You
The show begins with the gathering of tipsy (or at least on their way to tipsy) crowd members for the keynote address that's to be given by Scott Newnam the CEO of Audio Advice. The theatre is packed to the rafters—I mean that literally—I touched one when on the mezzanine trying to get a new angle.
Jonathan Stephens of Audio Advice takes the stage to thank the crowd, and to give thanks to the companies and crews who made the Audio Advice LIVE show possible. Without wasting any time, this begins the bombastically orchestrated and over-the-top music, light-show, and video introduction for Scott Newnam. This type of introduction is a bit of a comical prank, as Newnam is always left unaware of what the Audio Advice team has in store for him.
It went a little something like this…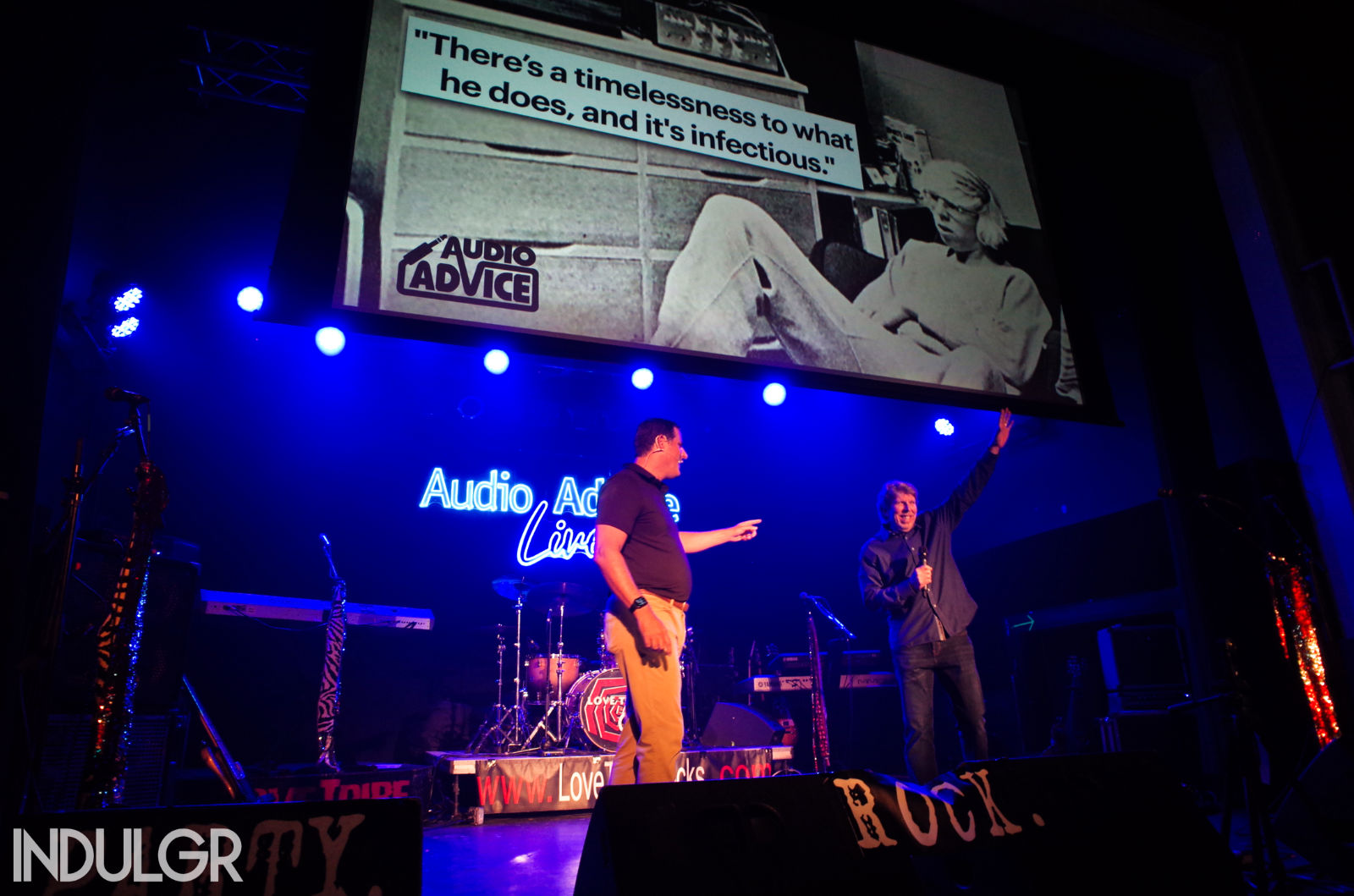 Scott Newnam + Leon Shaw
Brilliant as ever, Newnam launched into his passionate rallying of the troops, and by the end of it had all in attendance feeling like they could charge right through a brick wall. Once the crowd settled back down, and continued to sip a little more of the liquid courage, Newnam brought to the stage the now retired Audio Advice founder Leon Shaw, who gave us all a nice thank you and background story on the founding of Audio Advice.
To my own recollection of history, if it's accurate, Shaw and partner Ira Dorne almost single-handedly invented the high-end home audio marketplace when they founded Audio Advice back in 1978. History is written by the victors, right?
Shortly after wrapping up the speeches and thank yous, the concert begins.


---