Before I jump into what's so great about Au Cheval (link), I have to tell you a but of how I got here. I've only been a hi-fi journalist since the summer of 2016. Though I was already a known entity in hi-fi circles before that, but not for any discernible reason other than that I was quite prolific on social media with my love for the hi-fi hobby and industry.
It was Scot Hull over at Part-Time Audiophile who tapped me to participate on the media side of things, and bring to hi-fi what I was known for on my personal social media – documenting the debauchery – and apply that sagacity to the audio show circuit. Through my initial reporting no one was surprised to learn that the hi-fi industry exhibitors worked hard and equally played hard.
It was while covering the Axpona hi-fi show in Chicago that I got my real first taste of what made Chicago's love affair with great food so apparent. Axpona is the largest hi-fi event in America, held in Chicago every spring. In no time it grew to become one of my favorite audio shows to sign up for, but not for the more obvious hi-fi reasons. I grew to hold Axpona in such high regard because of its host – Chicago, a true food lovers paradise.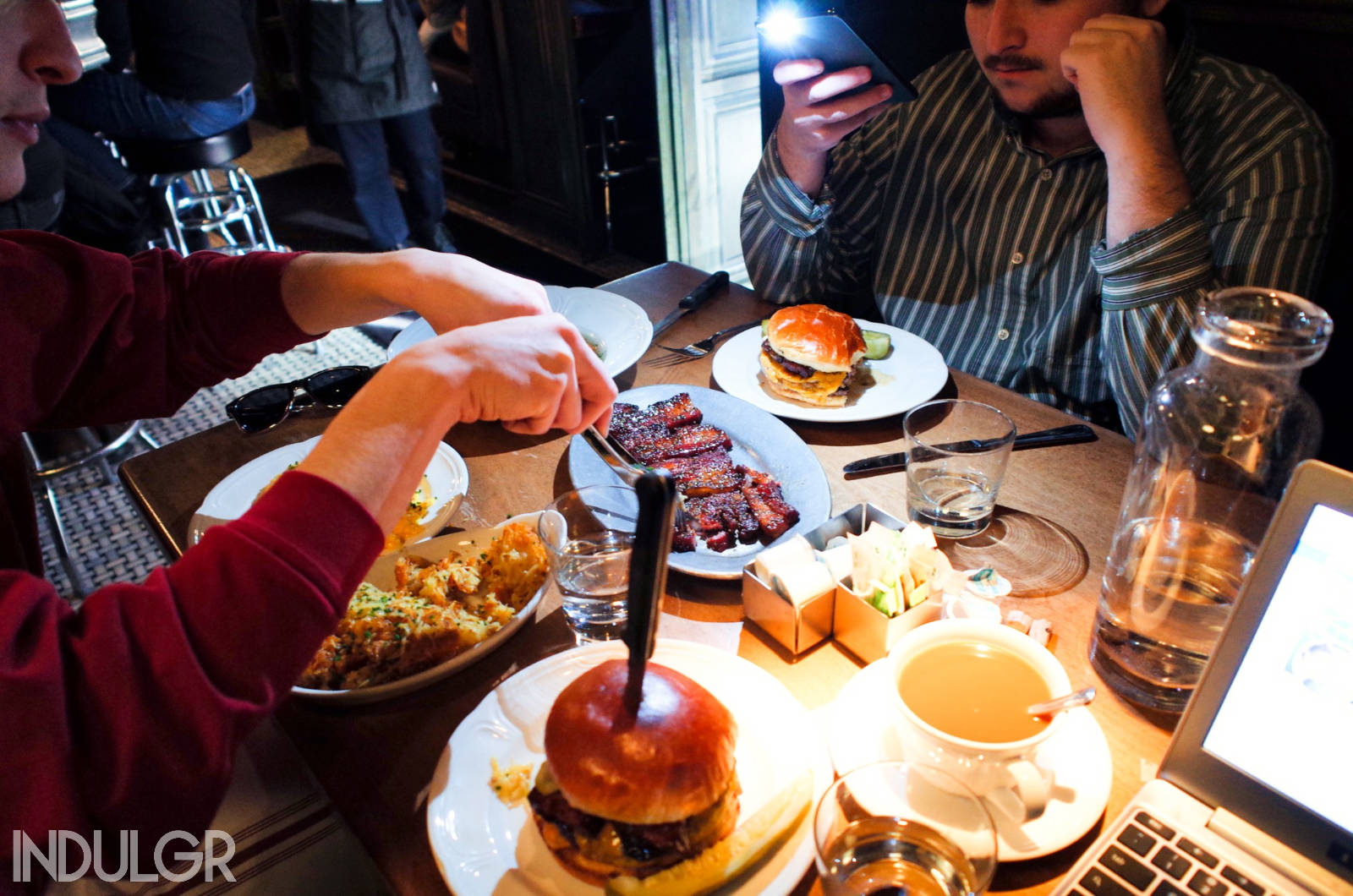 Au Cheval & The Food City
Chicago is indeed one of America's best food cities. The Michelin Guide book tells us so, and does so through its numerous fine dining recommendations. Chicago's reputation as a foodie mecca is however not built on the backs of celebrity chef restaurants or markets exclusively, it stands tall on the availability of top tier down-to-earth midwestern cuisine at every turn. If you doubt that, just think about fans of the NFC Central division. Bears fans in particular are among the best known for their love of eating themselves into comic oblivion, be it game day tailgate or just filling up the lunch pail. Think back on the now iconic Saturday Night Live skit: Bill Swerski's Superfans. "Da bears!"
Less than a week before Christmas I found myself with an unrelenting hankering for a good, no — great burger. I scoured the web for listicles that ranked the nations best burgers, state-by-state. Coming up rather uninspired from what I found in North Carolina and surrounding regions, I couldn't help but be reminded of Chicago, and the impression it had left on me.
With a little more internet sleuthing I found a common entry in every list of America's overall best burger offerings – Au Cheval Diner in Chicago. I quickly phoned up fellow audio industry stars Grover Neville and Jameson Mourafetis, and booked the earliest available flight to O'Hare.
The purpose of the journey: pure gastronomy.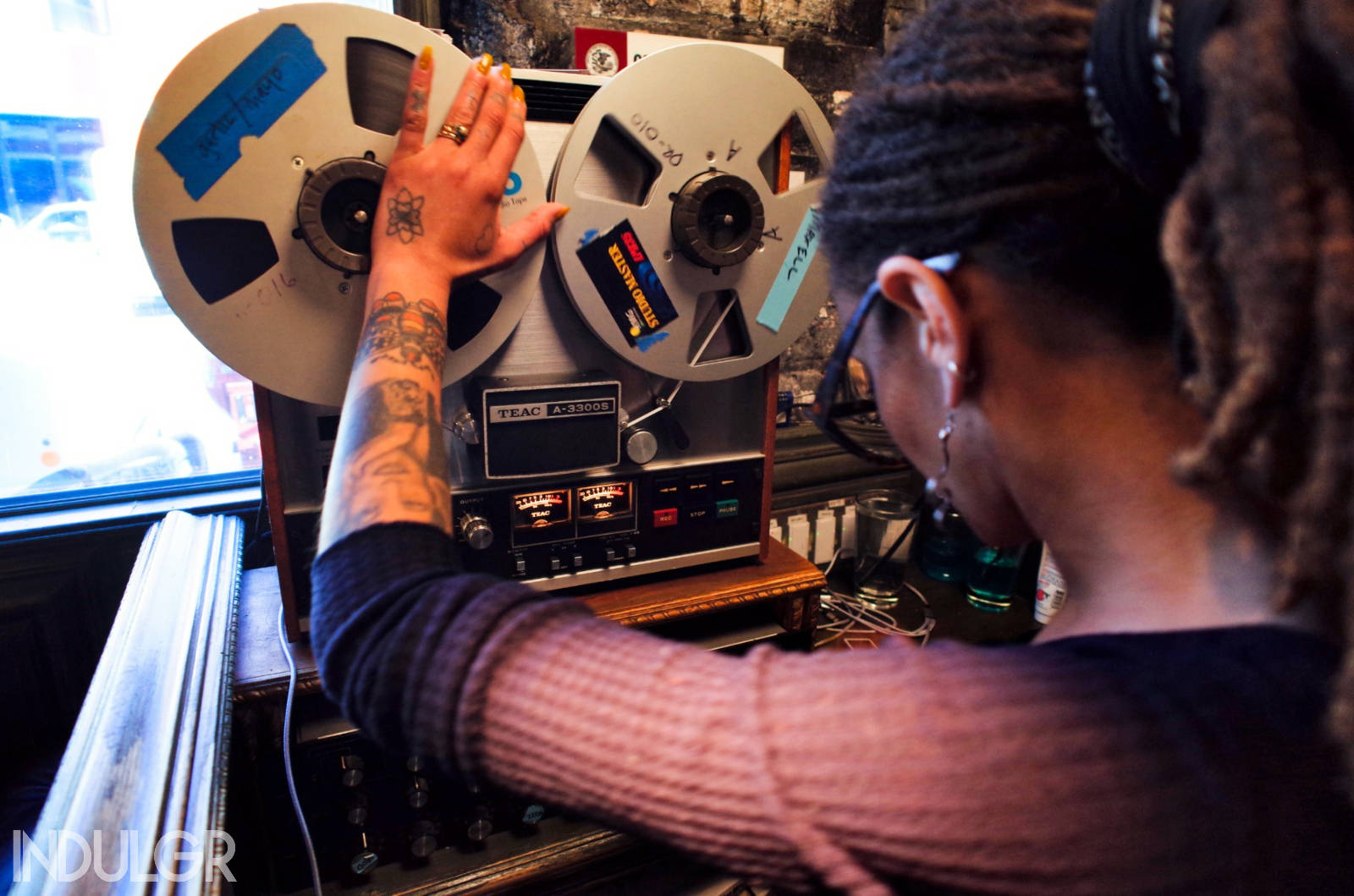 The Vintage Reel-to-Reel Soundtrack
On the outside the building Au Cheval is nothing special, and possibly something you'd miss entirely if you weren't specifically on the hunt for it. The only indicator of there being a remarkable restaurant might be that the line for Au Cheval extends its way outside of the entrance and hugs the unremarkable facade down the sidewalk.
Once inside the atmosphere shifts to the warm and cozy, reminding me of the aesthetic that gastropubs of the day look to emulate, but here fortified with authentic old school pub vibes, see Cheers if needed for a less than subtle reference.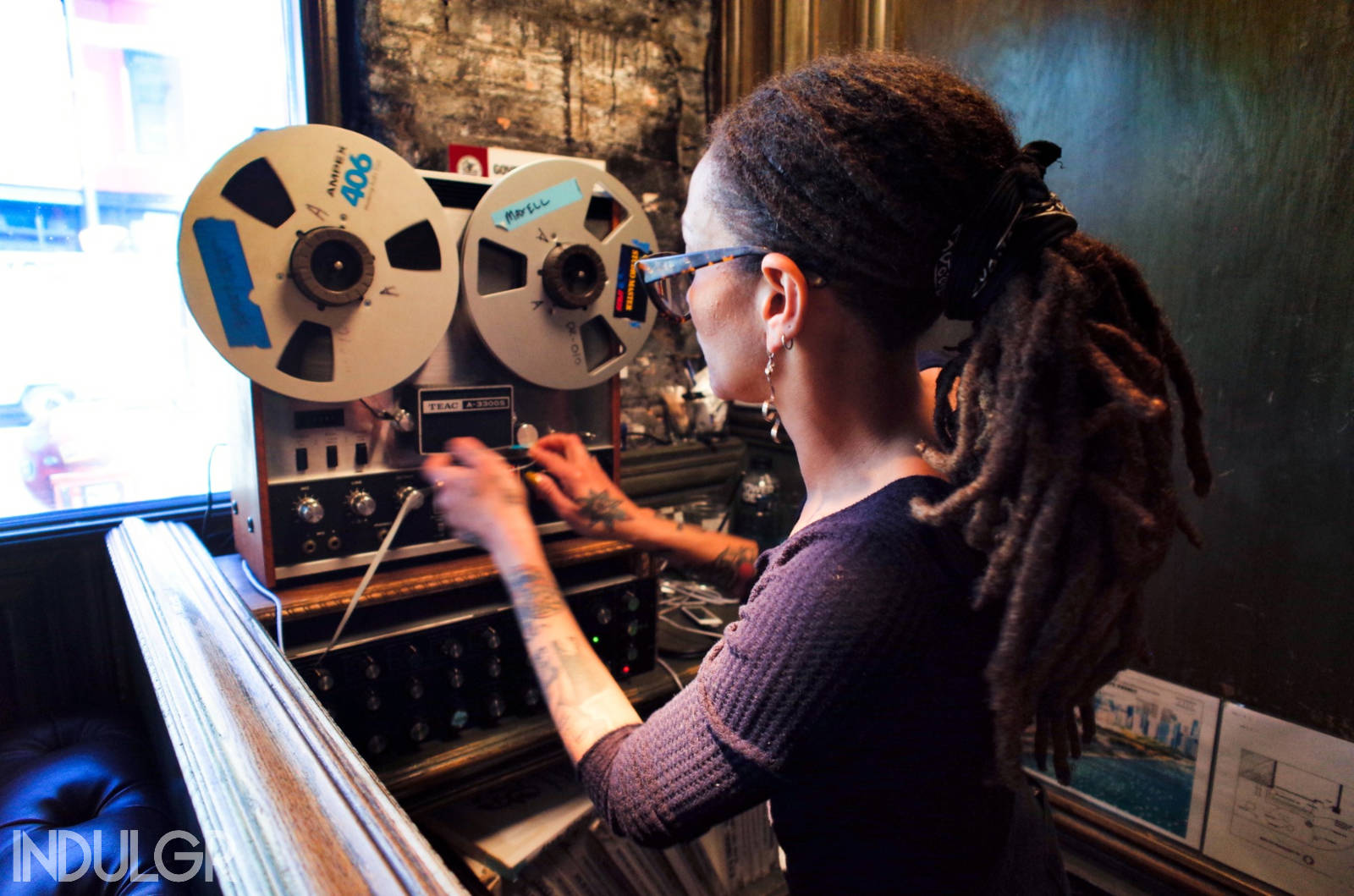 I like surprises, and even though I'm considered an audiophile, and my lunch companions Grover and Jameson are also audiophiles, neither warned me that there would be a curated soundtrack of noteworthy hi-fi quality to underpin my necessary masticular indulgences. And to that end, a soundtrack sourced from a vintage TEAC 3300S 1/4″ 4-track 10.5 inch 2-channel reel-to-reel tape deck running into an equally vintage Bozak mixer of unknown model number.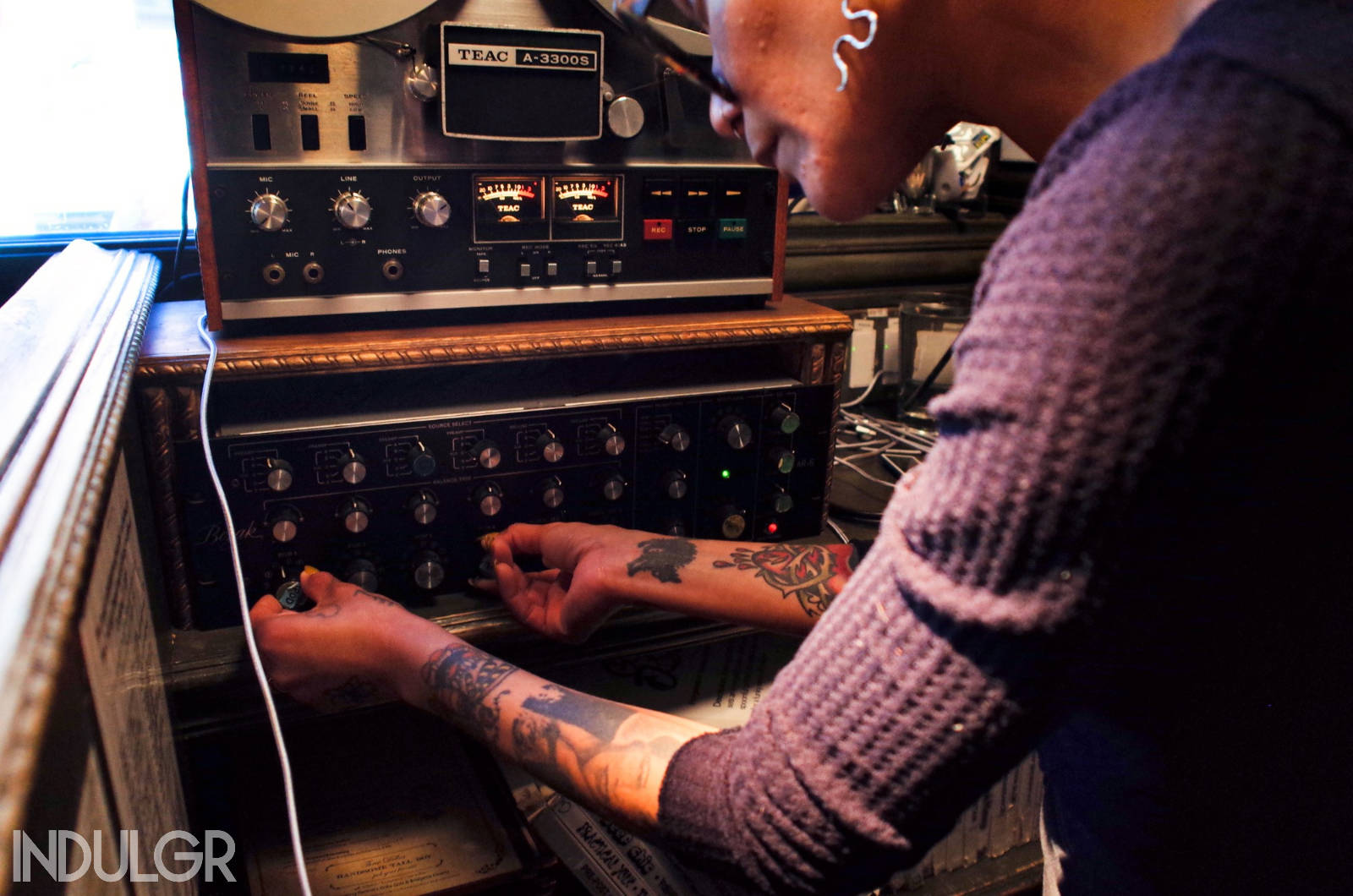 While waiting to be seated (first come, first serve), our hostess was tasked with the-changing-of-the-reels to cue up a fresh mix of classic hip-hop selections curated by one of the restaurant owners. The energy of the patrons in cue was heightened by the pulsing rhythms, as if to say that the music itself was offered as a free appetizer to those yet seated.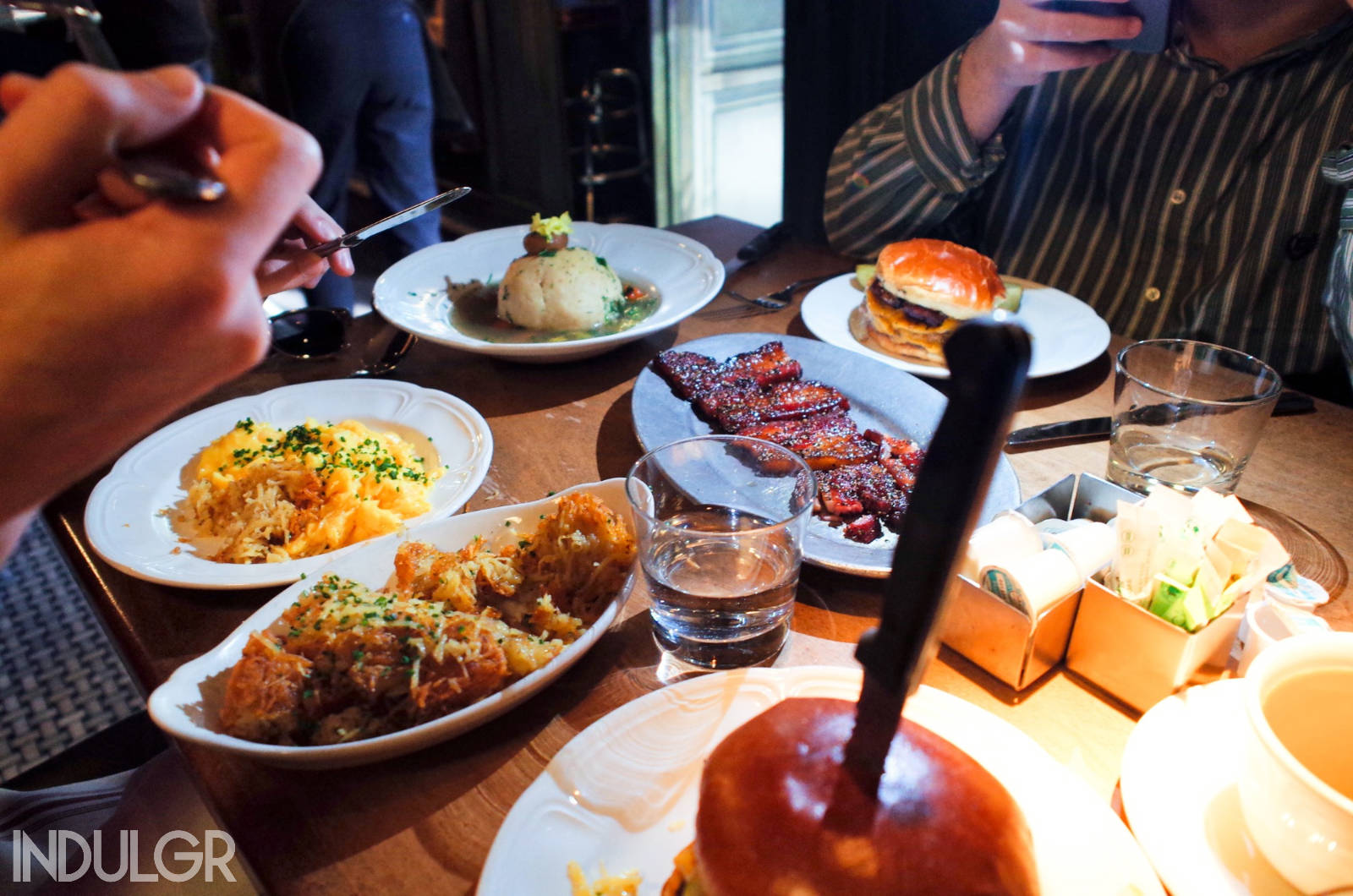 Au Cheval, The Concept of a Burger Elevated
Au Cheval bills itself as a diner-style bar and restaurant with a passion for eggs. And though that self-stated penchant for poultry ovum may be well founded and supported by the creative restaurant menu, the popular opinion from locals and accredited food journals around the world suggest something different.
"It's the burger. You're here for the burger."
While the menu is vast in its range of fare, from the aforementioned egg-focused entrees, to chopped chicken livers, and roasted bone marrow. I had my heart set on the signature Au Cheval burger that garners nearly all of the relevant media attention.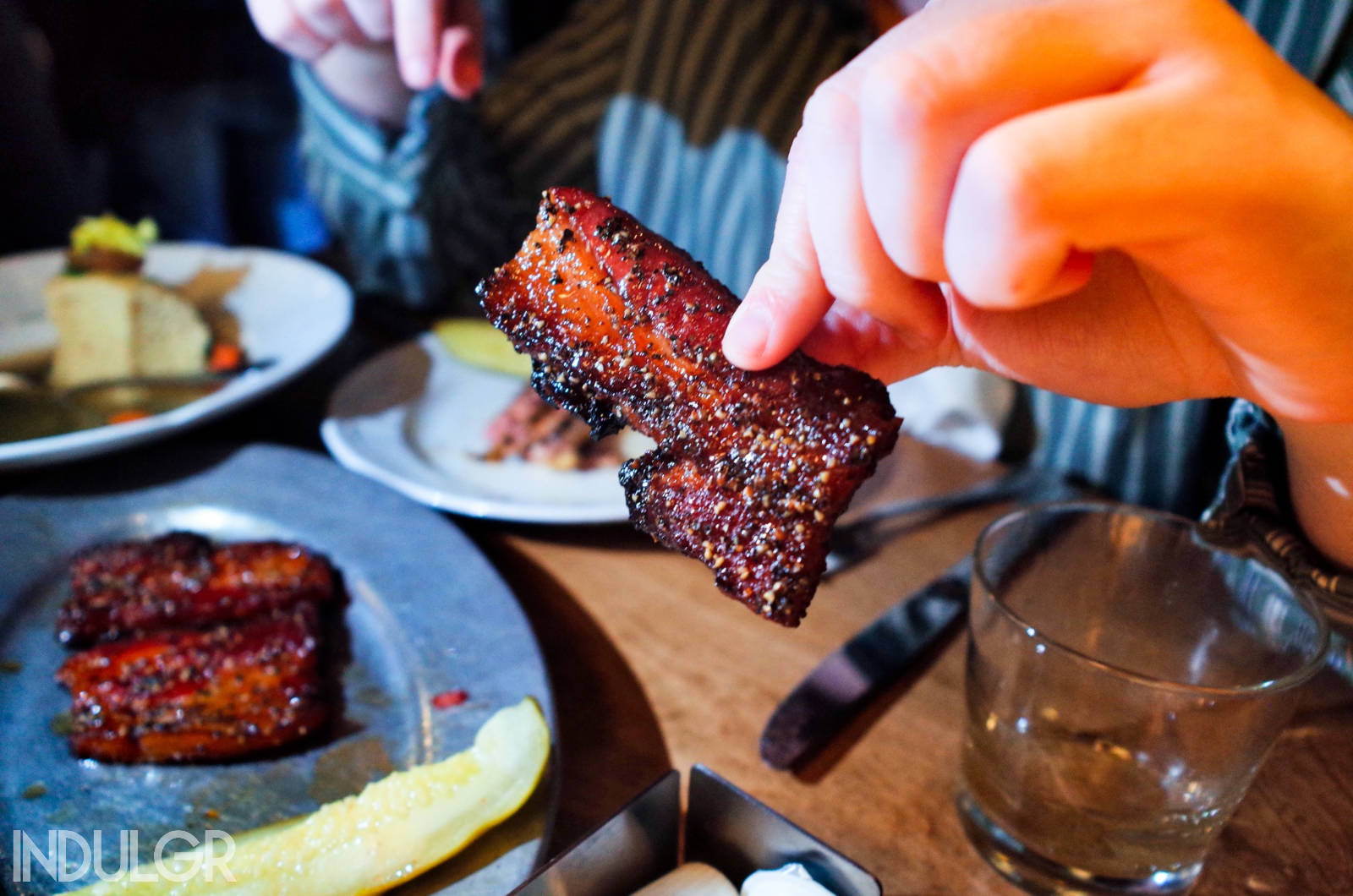 Before I get into the burger, it must be made clear: everything on the Au Cheval menu is worthy of a detour to experience. Especially the thick cut peppered bacon, served as both an appetizer and as a topping on the signature Au Cheval burger. There's no reason you can't or shouldn't have it both ways. And since we're on the topic of toppings, the Au Cheval burgers are known for their simple but uniquely rich tasting burger sauce, dubbed Dijonaise.
"Dijonaise: Dijon Mustard, Lemon Juice, and Mayo"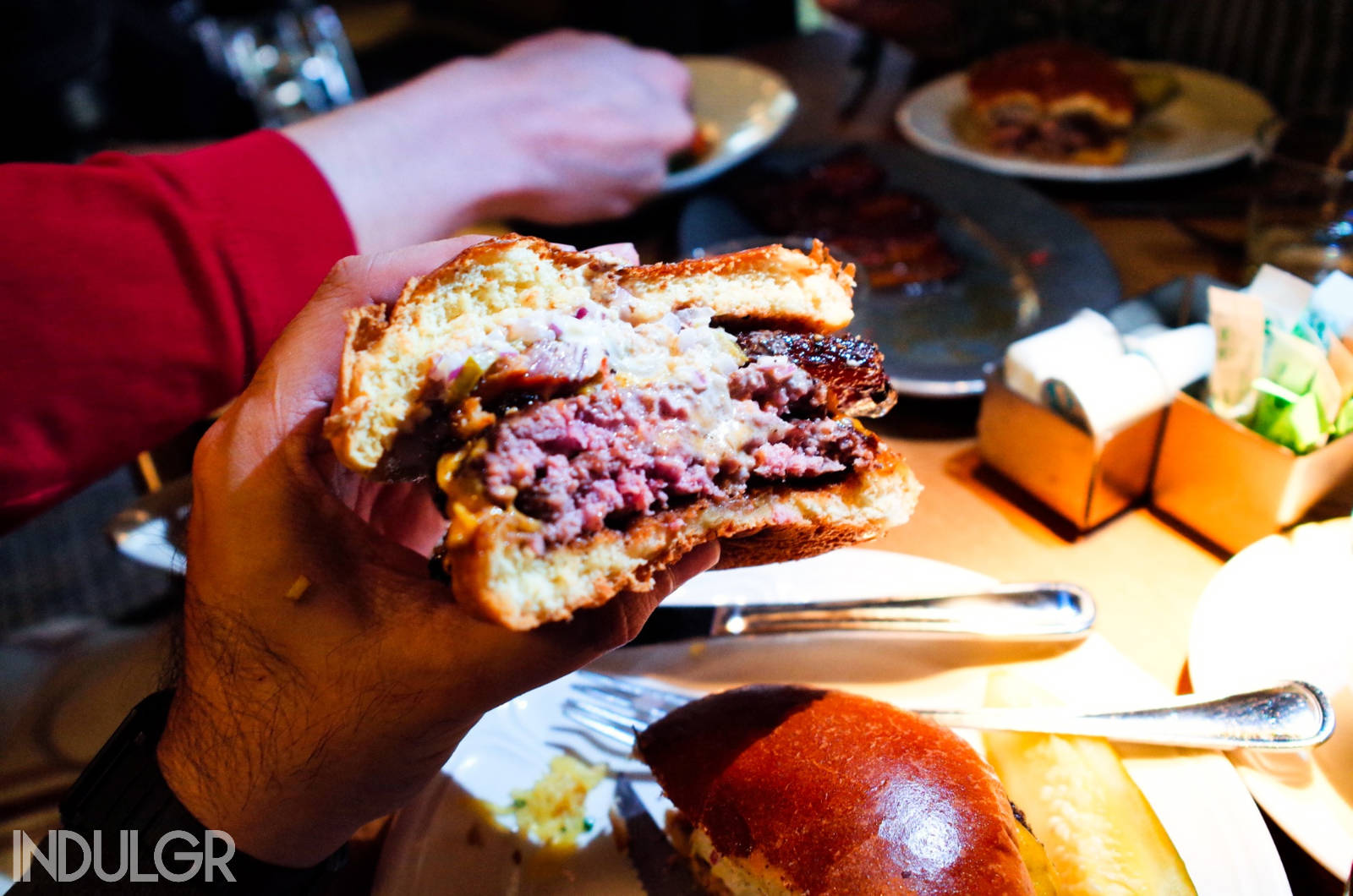 The Au Cheval burger has been donned with award, after award, thrust forward by amateur food blogs (*cough-cough*) and reputable food magazines and television programs alike. Making this article, in a sense, just another brick in the castle wall.

Is Au Cheval one of America's top five burgers or even the best burger in absolute terms as some food writers proclaim? I think so.

Was it worth me dropping everything and navigating through angry holiday travelers and the brutal Chicago winter wind just to have the experience?

I'll answer that with yet another question: "What are you doing for lunch tomorrow?"
Au Cheval, On The Table
Matzah Ball Soup
Hash Browns
Omelette
Thick Cut Peppered Bacon
Double Cheeseburger