Sonus faber partnering with fellow Italian maker of dream machines Maserati, created a one of a kind experience that took place alongside this year's Pebble Beach event.
The Pebble Beach Concours d'Elegance began in tandem with the Pebble Beach Road Races in 1950, but in truth the Concours was a last-minute addition — a social gathering intended to add a bit of style to the much-anticipated main event.
The two events would continue together through 1956, when the death of Ernie McAfee brought racing to an end on the tight tree-lined roads of Del Monte Forest. A purpose-built raceway was constructed just inland, at Laguna Seca.
At its core, the Pebble Beach Concours is a competition of elegance — and as with most pageants, there are stages in this contest and a countdown to the final winner. The concours d'elegance, with its focus on style, has always celebrated the art of the automobile.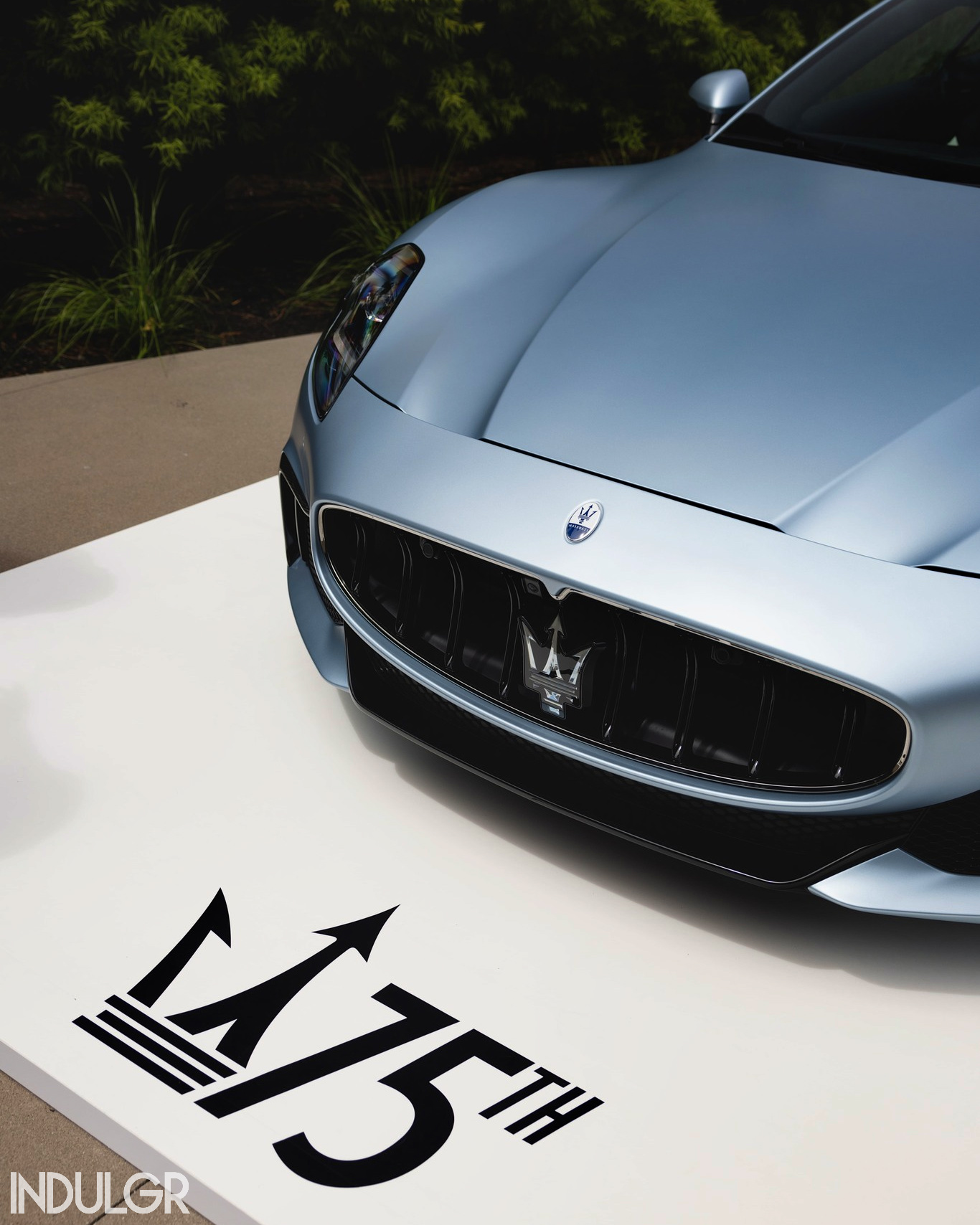 PRESS RELEASE
---
Step into the House of Maserati in Pebble Beach!
"We were honored to take part in the remarkable Maserati event for Monterey Car Week. A sincere thank you to Maserati for inviting us to be a part of this extraordinary occasion. The event was an immersive journey celebrating automotive excellence and breakthroughs. Amidst the refined atmosphere, we proudly showcased our Limited Edition Amati Folgore speakers, meticulously crafted to complement the remarkable new fully electric GranTurismo Folgore. Witnessing the seamless blend of cutting-edge technology and timeless artistry that defines Maserati was truly exhilarating. This resonates perfectly with our commitment to delivering top-tier audio performance. Our heartfelt appreciation goes out to all the enthusiasts who graced our exhibit, engaging in thought-provoking discussions about the future of driving and music." —Sonus faber spokesperson.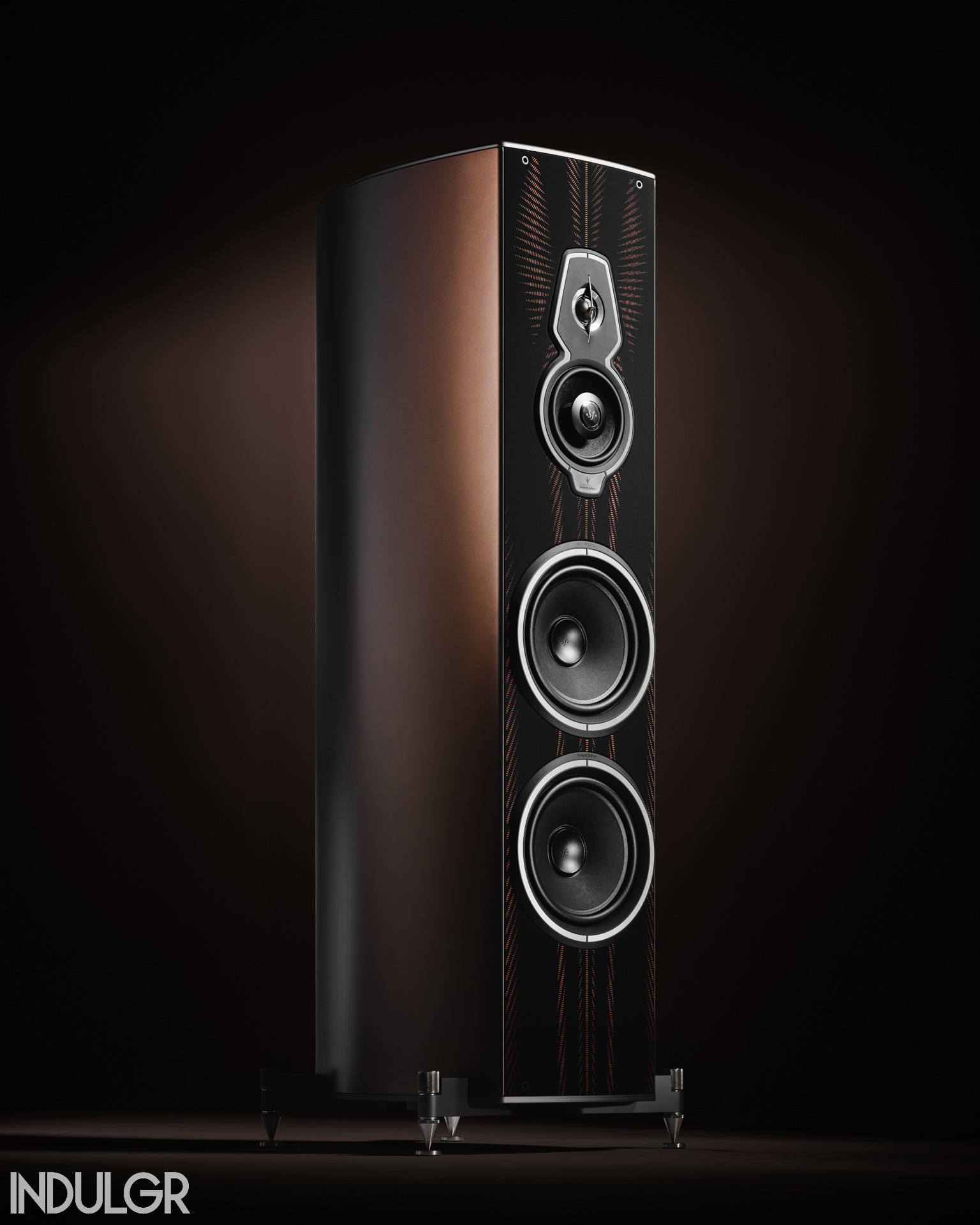 SONUS FABER AMATI – THE MASERATI FOLGORE EDITION
The fifth generation of Amati is tinged with Rame Folgore to celebrate the collaboration with Maserati. It's our sound vision: an unmistakable sound with an iconic appearance.
UNAPPARELLED LISTENING EXPERIENCE
The Amati Folgore is a special edition speaker that represents the core values of Sonus faber. It showcases the talent and dedication of our craftsmen. We are confident that it provides an exceptional listening experience that lives up to the Maserati GranTurismo name.
SUSTAINABLE AND HIGH-PERFORMANCE MATERIAL
Fronte e retro dell'iconico Amati Folgore in collaborazione con MaseratiAmati Folgore has a special front panel made of ECONYL®, a sustainable material also used inside the GranTurismo Folgore. ECONYL® is derived from recycled nylon waste.
At Sonus faber, we were attracted to this eco-friendly and high-performing material for its outstanding qualities and impressive appearance. This exclusive material undergoes an aesthetic metamorphosis, presenting a unique and highly matte surface, combined with a laser processing technique. Its parametric design expresses natural dynamism.
It is important to emphasize that this is the first time this material is being used in a car, and we are delighted to apply it to the special edition Amati Folgore. Inspired by a dancer's movements in a photo, it shows a "controlled performance" and captures a feeling of constant motion.
SEAMLESS AND REFINED AESTHETIC
Amati Folgore displays the iconic Maserati tridentThe speaker cabinet features the same exquisite GT Folgore finish; the Rame Folgore creates a seamless and refined aesthetic that perfectly complements the luxurious design of the car. The special finish of the speaker highlights its limited edition. It gives the speaker a luxurious and elegant appearance. This appearance matches the outstanding sound quality of the Amati speakers.
The Rame Folgore color is based on thorough research on how color can interact with light, evolving in constant interaction with the surrounding environment. The design is influenced by modern architecture, especially the Guggenheim Museum in Bilbao. It combines warm copper colors in sunny parts with cooler bluish-gray shades in shaded areas. These shades are made possible through the use of iridescent pigments.
LEARN MORE visit the link here: Amati Maserati Folgore Edition