Tom Sachs: Retail Experience, Isetan Shinjuku 90th Anniversary
Tom Sachs: Retail Experience
Isetan Shinjuku 90th Anniversary
September 20 – October 23, 2023
3 Chome-14-1 Shinjuku
Shinjuku City, Tokyo 160-0022, Japan
みんなに会えるのを楽しみにしてます!
Minna ni aerunowo tanoshimi ni shitemasu!
ISETAN THE SPACE on Instagram
Tom Sachs on Instagram
---
To quote an artist I admire… "It's ok if you don't get it. Art isn't for everyone." —RC Hagans on Instagram
We don't know the specific works appearing in the of the upcoming Retail Experience exhibition at Isetan The Space in Tokyo, Japan that begins September 20th and runs through October 23, 2023—but I guess that's part of the fun isn't it. Below (in pictures) are just a fraction of the works we love from Tom Sachs' recent collection and past exhibits. Enjoy!
Public Collections
Albright Knox Art Gallery, Buffalo, New York
The Art Institute of Chicago, Chicago, Illinois
Astrup Fearnley Museet for Moderne Kunst, Oslo, Norway
The Berezdivin Collection, Puerto Rico
Berkeley Art Museum and Pacific Film Archive, Berkeley, CA
Bibliothèque Nationale de France, Paris, France
The Cartin Collection, Hartford, CT and New York, NY
Centre Georges Pompidou, Paris, France
Citigroup Art Collection, New York, NY
The Contemporary Austin, Austin, TX
Crystal Bridges Museum of American Art, Bentonville, AR
Des Moines Art Center, Des Moines, Iowa
Ellipse Foundation, Contemporary Art Collection Arte Centre, Cascais, Portugal
Fondazione Prada, Milan, Italy
The Getty, Los Andgeles, CA
Hammer Museum, Los Angeles, CA
The Jewish Museum, New York, NY
The Jumex Collection, Mexico City
Kunstmuseum Liechtenstein Collection, Liechtenstein
Lever House Collection, New York, NY
Los Angeles County Museum of Art, Los Angeles, CA
Maramotti Collection, Reggio Emilia, Italy
The Metropolitan Museum of Art, New York, NY
Montblanc Art Collection, Hamburg, Germany
The Museum of Modern Art, New York, NY
NASA Permanent Collection, Washington DC
Schauwerk Sindelfingen, Sindelfingen, Germany
The Sammlung Essl Collection, Vienna, AustriaThe Sammlung Goetz Collection, Munich, Germany
The Sammlung Olbricht Collection, Essen, Germany and Berlin, Germany
The San Francisco Museum of Modern Art, San Francisco, CA
Solomon R. Guggenheim Museum, New York, NY
The Smithsonian Institute, Washington DC
University of North Carolina, Weatherspoon Art Gallery, Greensboro, NC
Vanhaerents Collection, Brussels, Belgium
Museum Voorlinden Permanent Collection, Wassenaar, Netherlands
Whitney Museum of American Art, New York, NY
Yale University Art Gallery, New Haven, CT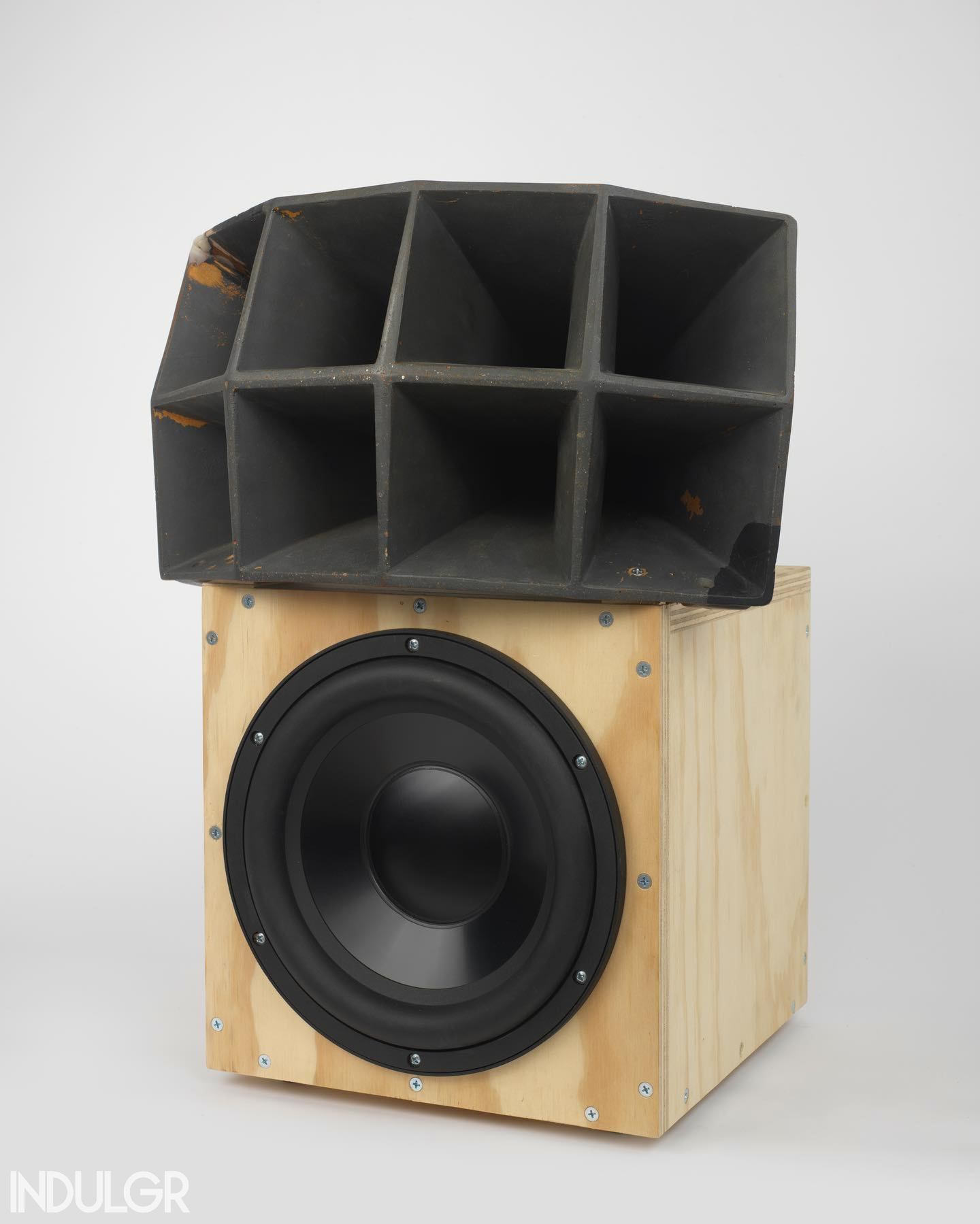 Model Ninety Four, 2023
Plywood and mixed media
22″ H x 18" L x 16″ W
S/N: 2023.212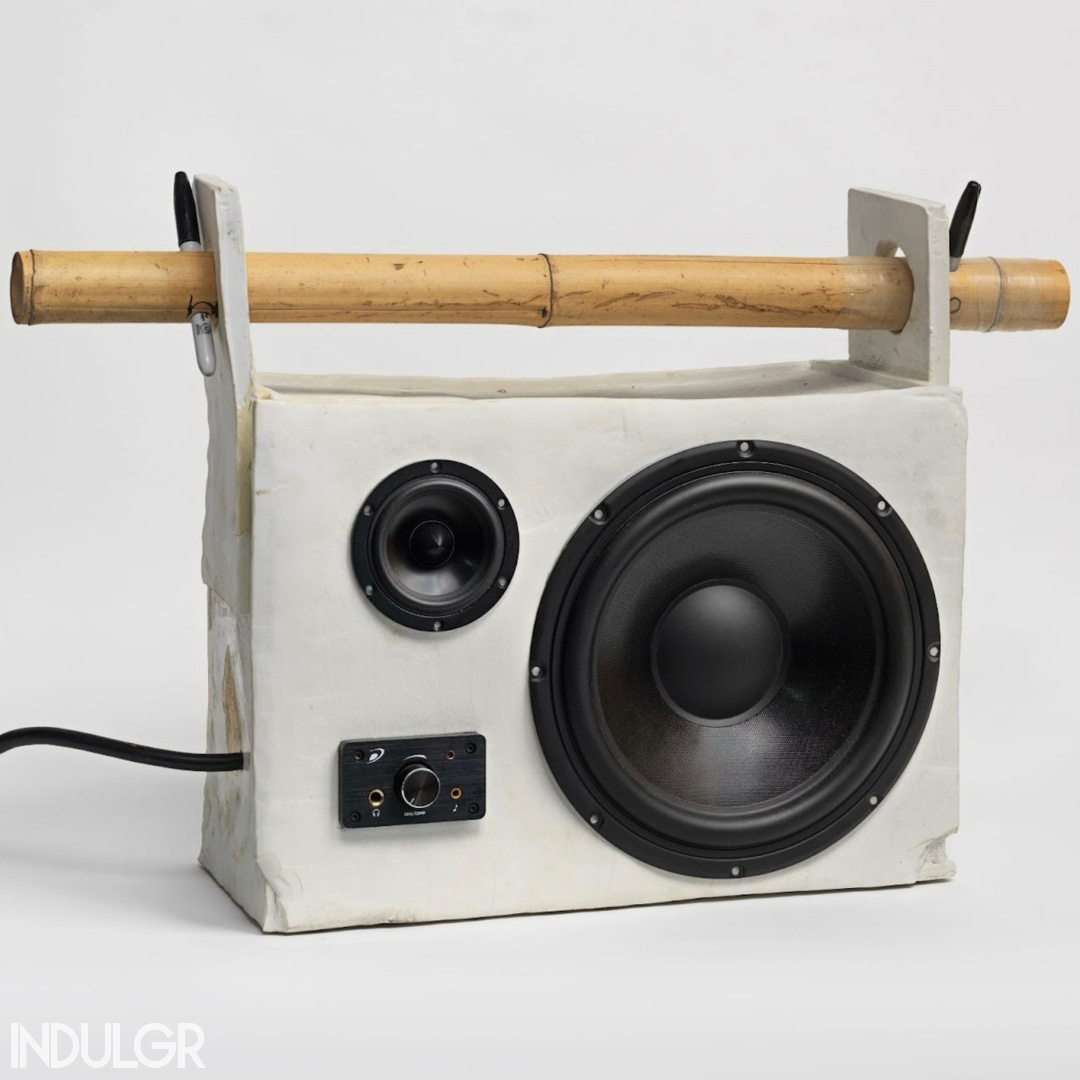 Cyclops, 2014
Porcelain and mixed media
16.5 x 26 x 8 inches
S/N: 2016.251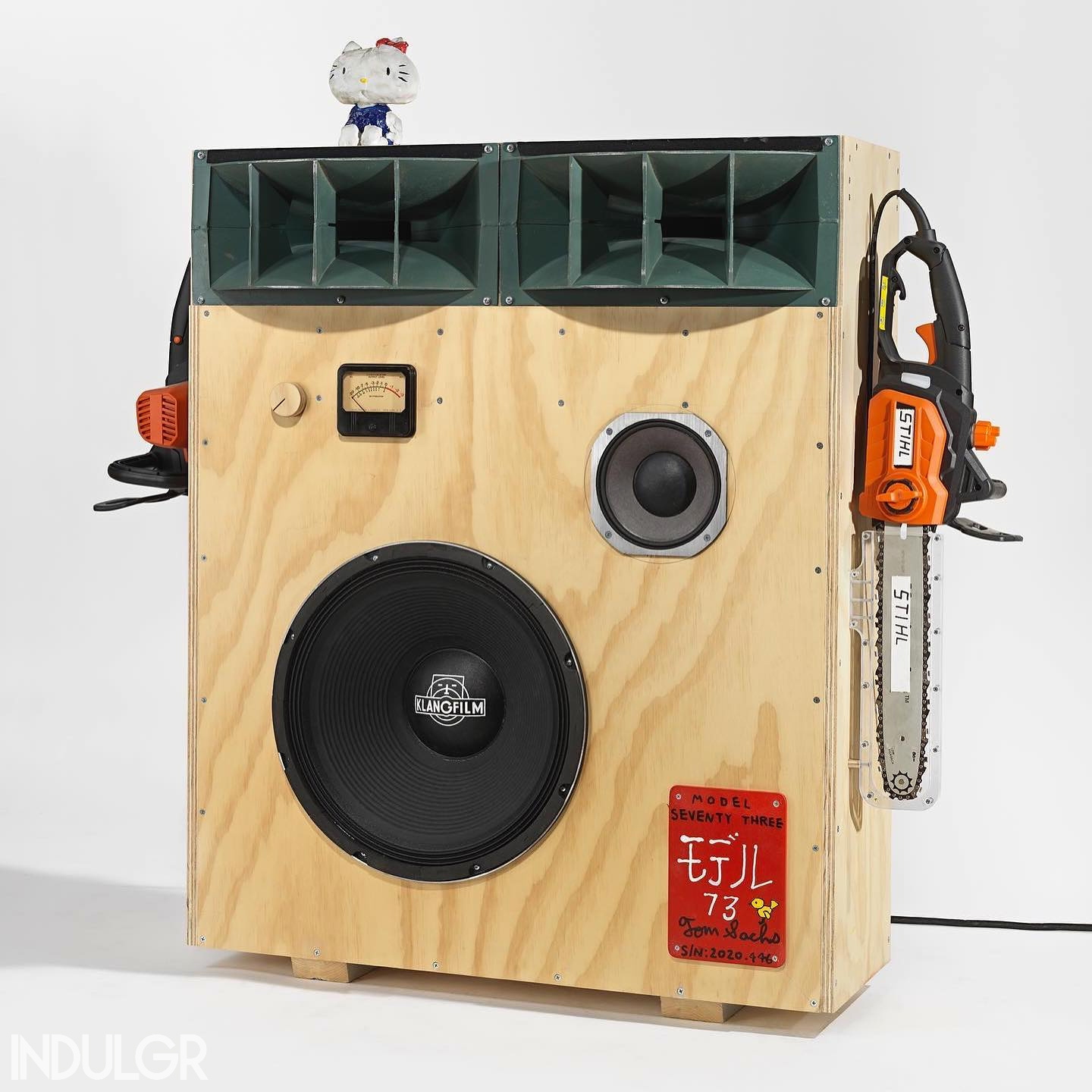 Model Seventy Three, 2020-2021
Plywood, speaker components, gaffer's tape, chainsaws
47 H x 55 W x 15.5 D inches
S/N: 2020.446