The Roman Theatre of Orange (Théâtre antique d'Orange) in Orange, Vaucluse, France was constructed sometime in the earliest years of the first century, AD. It remains one of the most cherished, well preserved, and active theatres in European history. Playing home most recently to the well known Chorégies d'Orange since 1860, a summer opera festival held each August which features many performances, including Méhul's opera, Joseph. It's also no surprise that a theatre of such renowned history would also provide the perfect landscape for modern performances of the most advanced kind.
Partnering with FOCAL, an awarded French maker of high-end audio headphones and speakers, the Roman Theatre of Orange found an amazing synergy in sound to accompany the stunning visual display that the L'Odyssée Sonore explores for each of its visitors and participants.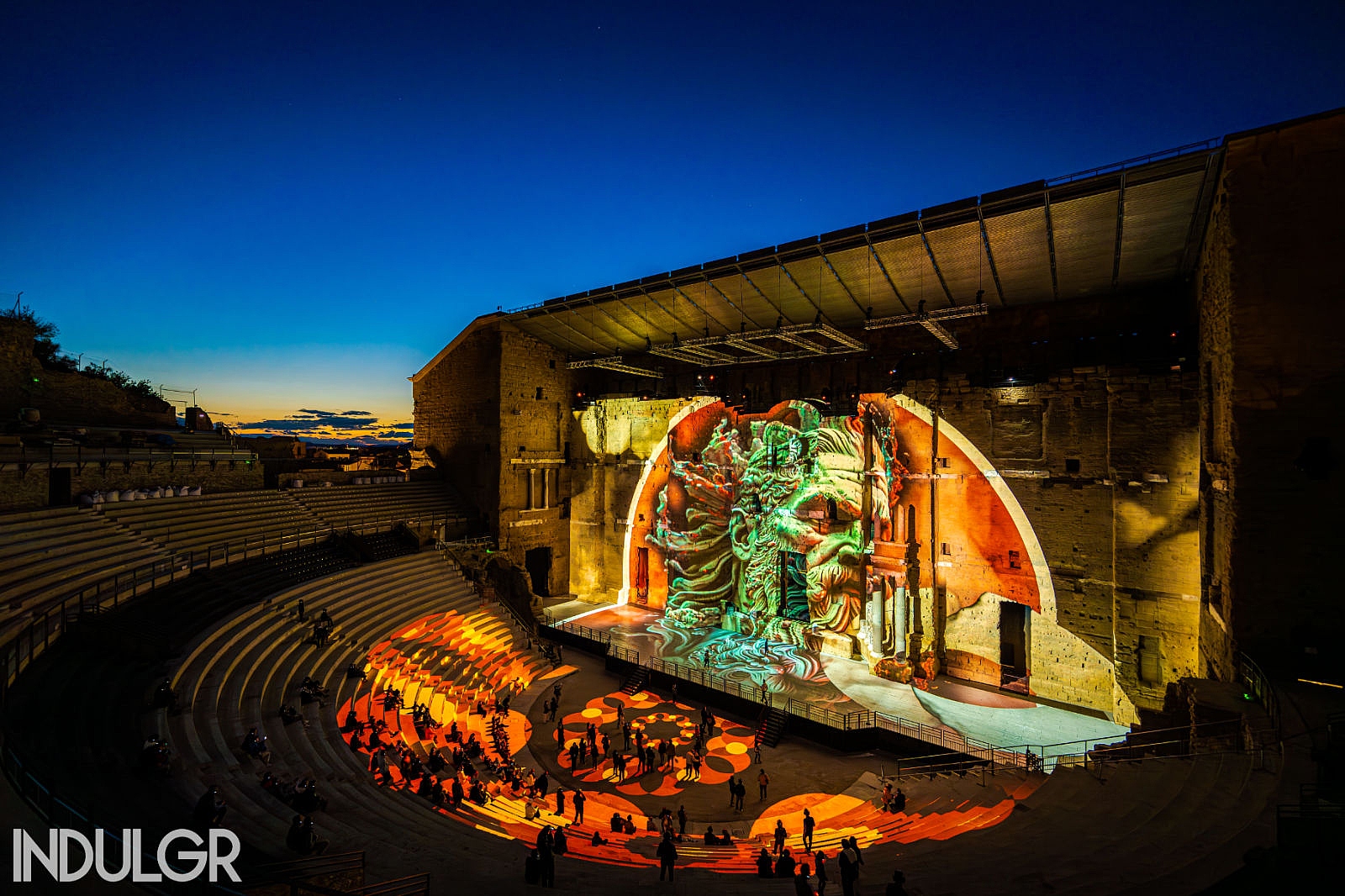 L'ODYSSÉE SONORE
ONGOING TO DECEMBER 23, 2023
The evening event started in May of 2023 and runs through December 2023. During which, visitors to the exhibit will experience a sense of travel, as images projected onto the majestic monument accompanied by FOCAL's Bathys hi-fi headphones, offering a sensational sound immersion. The event-veloping experience is aided by FOCAL's Active Noise Cancellation technologies, which create an undisturbed sonic canvas for visitors to be plunged into a world of divinities and landscapes.
The "monumental video mapping" of the show is generated by Artificial Intelligence. Scenery, forests, shapes, faces of gods and goddesses are projected onto the whole of the antique theatre. The auditory element is multi-faceted, with three-dimensional and geolocational, spatialized sound. It is a shared experience, with up to 250 spectators per 45-minute session, as well as individuals, with everyone moving around in their own bubble and at their own pace.
www.odyssee-sonore.com
www.theatre-antique.com/evenements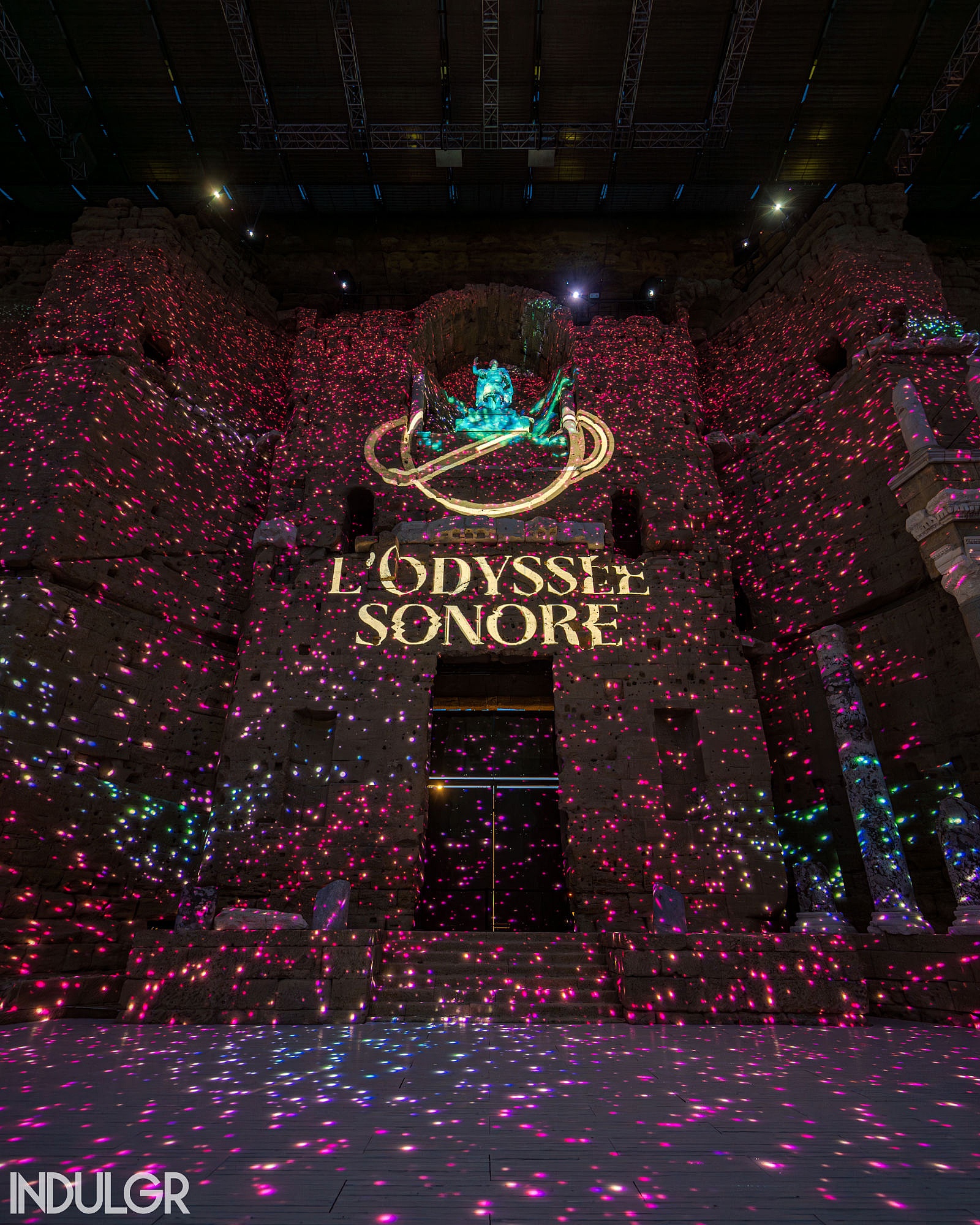 PRESS RELEASE
---

With a shared taste for innovation, Focal and the Roman Theatre of Orange were a natural fit when it came to L'Odyssée Sonore, a project combining heritage, modernity and sound innovation
Listed as a world heritage site, the Roman Theatre and city of Orange more widely have their sights set on the concept of soundwalks as a new cultural ambition for the city's thousand-year-old heritage. As part of this ambition, immersive walking performances have been devised for which the Roman Theatre has enlisted the help of Focal, with its passion for sound dating back to 1979, its high-fidelity expertise and its status as a French Living Heritage Company.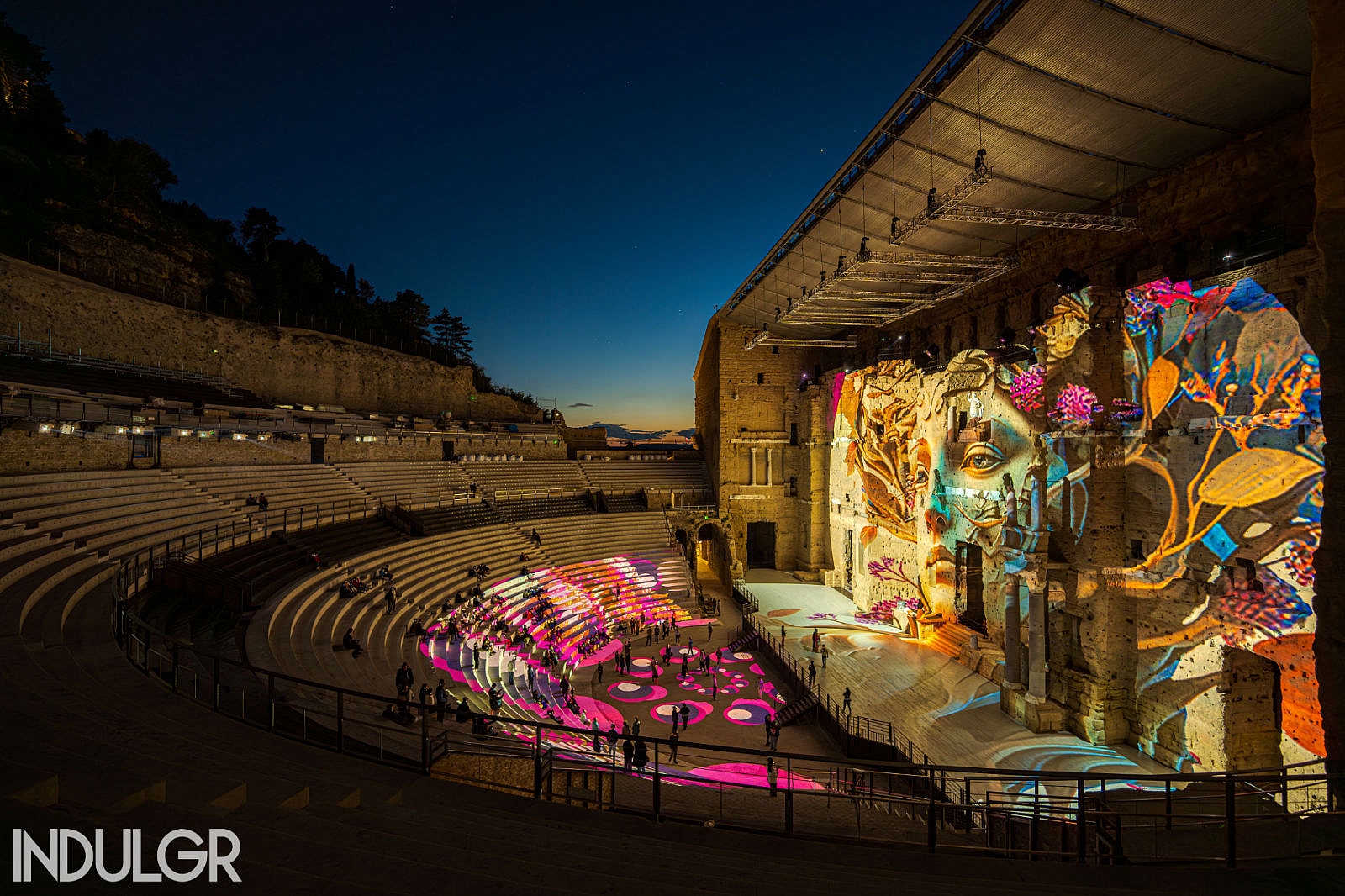 THE FOCAL BATHYS HEADPHONES IN ORANGE
The first soundwalk presented by the Roman Theatre of Orange is L'Odyssée Sonore, an immersive show in which visitors travel through sounds and images projected onto the majestic monument itself. Bathys headphones have been chosen to deliver a pure listening experience. Its speaker drivers deliver a high-fidelity sound while immersing the listener inside a listening bubble thanks to its active noise cancelling technology. It benefits from Focal's high-end Hi-Fi headphone expertise to create sensational listening experiences.
MORE ABOUT BATHYS FROM FOCAL
Enjoy sound immersion and freedom of movement with Bathys, Focal's first wireless ANC headphones with pure Hi-Fi sound. Its Bluetooth® and Active Noise Cancellation technologies offer total freedom of movement and an immersive listening experience with zero disturbance from background noise. 'Silent', 'Soft' or 'Transparency': all you have to do is choose one of the noise cancellation modes on offer and set off on your first-class musical journey. With their Focal made-in-France speakers, their 30 hours' battery life, fine materials and array of features, the Bathys headphones enhance your everyday and your time away.
Bathys boasts a distinctive, timeless Black Silver finish and design cues intended to offer unparalleled lightness, compactness and support. These ergonomic headphones combine refined materials – such as magnesium on the yokes and leather on the headband – resulting in outstanding comfort for any head shape. The earcup grilles display highly aesthetic curves, while Focal's flame symbol incorporates a white backlight system that can be activated as desired.